Supreme Court's Verdict in Religion for Votes Case: Which Judge Said What
The Supreme Court's historic judgment banning seeking votes on the ground of religion on Monday was passed by a panel of seven judges. CNN News18 brings you the details on how it was passed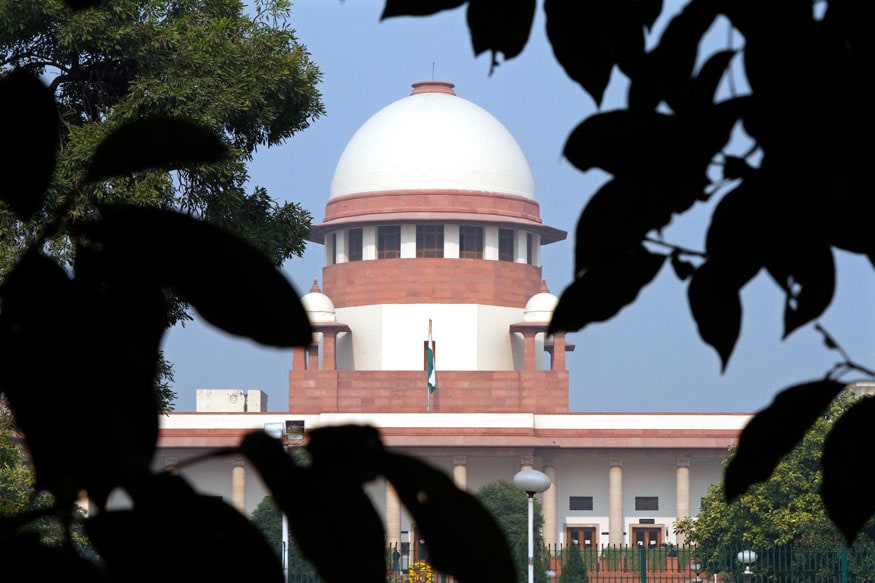 File photo of Supreme Court.
New Delhi: The Supreme Court's historic judgment banning seeking votes on the ground of religion on Monday was passed by a panel of seven judges. CNN News18 brings you the details on how it was passed.
Of the seven judges, four passed the majority and concurring judgment saying seeking votes on grounds of religion from voters is corrupt practice - CJI TS Thakur, Justice Madan Lokur, Justice S A Bobde and Justice L Nageshwar Rao.
Three judges differed with the conclusions of the majority - for these three, Justice Chandrachud wrote the dissent for himself and Justice A K Goel and Justice U U Lalit.
Justice Lokur
Keeping in view today's social and technological context, it is absolutely necessary to give a purposive interpretation to law rather than a literal or strict interpretation.
For maintaining the purity of the electoral process and not vitiating it, any appeal made to an elector, his agent or by any other person with the consent of a candidate to vote or refrain from voting on the ground of the religion, race, caste, community or language amounts to corrupt practice under the RPA.
Justice Bobde
It is unreasonable to hold that only an appeal referring to the religion of the candidate who made the appeal is prohibited and not an appeal which refers to religion of the voter.
Justice Thakur
The elections to the State legislature or to the Parliament or for that matter or any other body in the State is a secular exercise just as the functions of the elected representatives must be secular in both outlook and practice.
Constitutional ethos forbids mixing of religions or religious considerations with the secular functions of the state.
Religion, race, caste, community or language would not be allowed to play any role in the electoral process and should an appeal be made on any of those considerations, the same would constitute a corrupt practice.
The State can and indeed has in terms of Section 123(3) forbidden interference of religions and religious beliefs with secular activity of elections to legislative bodies.
Dissent Judgment by Justice Chandrachud
The Indian state has no religion nor does the Constitution recognize any religion as a religion of the state. Yet, the Constitution does not display an indifference to issues of religion, caste or language. On the contrary, they are crucial to maintaining a stable balance in the governance of the nation.
Electoral politics in a democratic polity is about mobilisation. Social mobilisation is an integral element of the search for authority and legitimacy. Hence, it would be far-fetched to assume that in legislating to adopt Section 123(3), Parliament intended to obliterate or outlaw references to religion, caste, race, community or language in the hurly burly of the great festival of democracy.
To prohibit a person who seeks to contest an election from speaking on the legitimate concerns of citizens that the injustices faced by them on the basis of traits having an origin in religion, race, caste, community or language would be remedied is to reduce democracy to an abstraction.
There is no warrant for making an assumption that Parliament while enacting Section 123(3) intended to sanitize the electoral process from the real histories of our people grounded in injustice, discrimination and suffering. The purity of the electoral process is one thing. The purity of the process is sought to be maintained by proscribing an appeal to the religion of a candidate (or to his or her caste, race, community or language) or in a negative sense to these characteristics of a rival candidate. The "his" in Section 123(3) cannot validly refer to the religion, race, caste, community or language of the vote.
The statute does not prohibit discussion, debate or dialogue during the course of an election campaign on issues pertaining to religion or on issues of caste, community, race or language. Discussion of matters relating to religion, caste, race, community or language which are of concern to the voters is not an appeal on those grounds.
The Constitution does not deny religion, caste, race, community or language a position in the public space. Discussion about these matters - within and outside the electoral context – is a constitutionally protected value and is an intrinsic part of the freedom of speech and expression.
The spirit of discussion, debate and dialogue sustains constitutional democracy. A sense of inclusion can only be fostered by protecting the right of citizens freely to engage in a dialogue in public spaces. Dialogue and criticism lie at the heart of mobilising opinion. Electoral change is all about mobilising opinion and motivating others to stand up against patterns of prejudice and disabilities of discrimination.
The actual unfolding of democracy and the working of a democratic constitution may suffer from imperfections. But these imperfections cannot be attended to by an exercise of judicial redrafting of a legislative provision.
Get the best of News18 delivered to your inbox - subscribe to News18 Daybreak. Follow News18.com on Twitter, Instagram, Facebook, TikTok and on YouTube, and stay in the know with what's happening in the world around you – in real time.
Subscribe to Moneycontrol Pro and gain access to curated markets data, trading recommendations, equity analysis, investment ideas, insights from market gurus and much more. Get Moneycontrol PRO for 1 year at price of 3 months. Use code FREEDOM.
| Edited by: Ashish Yechury
Read full article