School girl raped in car by 3 men in Surat
Teenager was dumped outside mall after assault.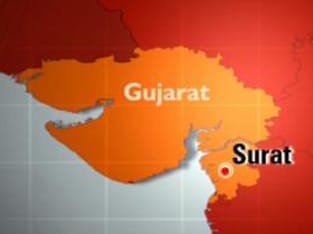 Teenager was dumped outside mall after assault.
Surat: Three men in a car waylaid a 17-year-old girl as she was on way to a tuition class, pulled her inside the vehicle and raped her before dumping her on the outskirts of the city on Friday.
Two of the men have been arrested. "We have arrested two men and seized the car in which the crime was committed. They are being interrogated," a senior official of the Surat police crime branch said.
According to police, the three men, in their 30s, waited for the girl to arrive at a bus stop near the Regional Transport Office (RTO) here Friday morning. As she walked from her home to attend a tution class not far from her home at Rander Nagar, near the RTO, the men grabbed the girl, pulled her into a waiting Maruti car and sped from the locality. The girl was repeatedly raped in the moving car and later dumped at the Piplod road locality.
The badly bruised girl called up her parents from a telephone booth and narrated the incident to them. Her parents and relatives reached the spot and took her to a government dispensary for treatment after informing the police.
Read full article