GET Stock

Quotes


Swine Flu Sounds Death Knell in Maharashtra and Gujarat, Doctors Hunt for Answers
The numbers made it clear that Gujarat, along with Maharashtra, was the worst-affected in terms of infections and deaths, a repeat of the 2015 outbreak.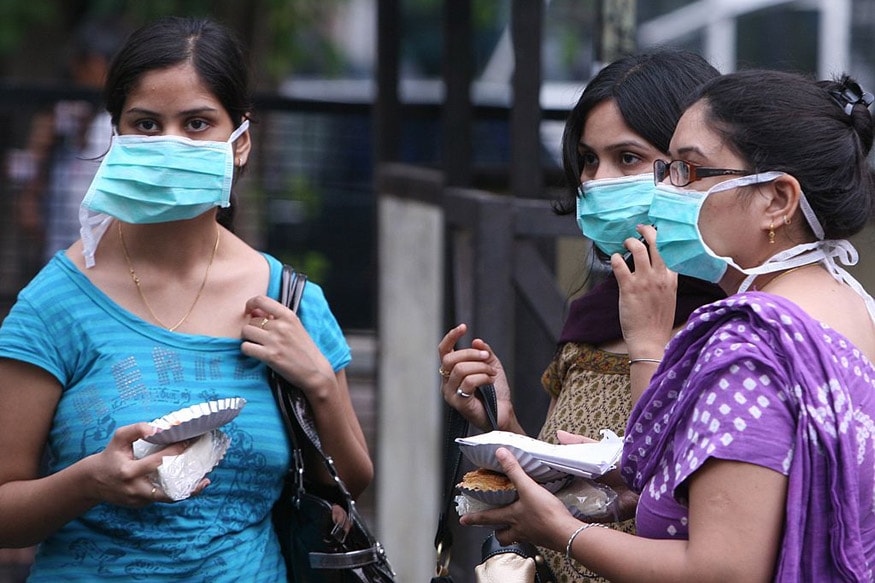 Representative image (Getty Images)
New Delhi:
Alarms bells rang loud and clear for Gujarat as the swine flu death toll hit 280 and the number of reported cases shot up to 3,220 in the latest tally this week.
The numbers made it clear that Gujarat, along with Maharashtra, was the worst-affected in terms of infections and deaths, a repeat of the 2015 outbreak.
The latest official figures, dated August 13, for Maharashtra report 4,011 infections and 409 deaths. Public health professionals expect the numbers in both states to go up.
In 2013, the number of infections and deaths had peaked in August and September, before coming down in October.
In 2015, Maharashtra had 8,538 swine flu cases and 903 deaths on its hands, and Gujarat had 7,180 cases and 517 deaths.
A doctor associated with the Gujarat government said the state's numbers could be a result of "strict adherence" to the national guidelines for testing patients — only category C patients with fever lasting more than three days either with co-morbidities such as diabetes or hypertension or pregnant were tested for H1N1.
Category B patients, with two-to-three-day-old fever, body ache and other flu like symptoms were simply prescribed the anti-flu drug oseltamivir.
This, the official said, meant Gujarat would report fewer cases than other states, but a higher number of deaths, as patients with co-morbid conditions were in more danger than others.
Many suspected swine flu patients, in category B, were probably getting cured in time, just not being reported, he said.
"Though one batch of samples takes six to eight hours to be tested, by the time it gets to the laboratory and then back to the patient, two to three days could have passed," he explained. "We don't want to endanger category B patients with the delay, as the first 48 hours are the golden hours for the drug to work."
The Michigan strain of swine flu had replaced the California strain this year according to the World Health Organisation (WHO). The new strain could also have contributed to the spread and the mortality, said doctors.
Dr. Abhay Shukla, national convenor of Jan Swasthya Abhiyan, a public health group, took a hard look at the state of healthcare in Maharashtra. He noted that the decline in public services in favour of privatisation was probably contributing to the spread of the disease. "Private healthcare is not interested in disease surveillance and control," he said. "And 90% of the OPD services in Maharashtra are privatised, higher than the national average of 80%."
This, he added, had weakened the ability of the public system to step in, track patients and reach them in time for treatment.
"There are 60 percent vacancies of specialists in Maharashtra's rural areas," said Shukla, "So who will pick up the disease's symptoms in time?"
Unlike a state such as Uttar Pradesh, where the public sector was always lamentable, Shukla said that in the '90s, people living in rural areas in Maharashtra could expect good care in district hospitals. They have seen that decline in the past two decades, he said, as doctors have left the public sector for private jobs.
Other diseases have been affected by this shift, such as malaria sprouting unexpectedly in urban areas, and the spread of chikungunya and dengue.
The 2016 Rural Health Statistics showed 6,670 posts for female health workers in sub-centres and primary health centres (PHCs) and 82 posts for doctors at PHCs vacant in Maharashtra.
As the report noted, Gujarat, too, had significantly high vacant posts of health workers, at 2,495, at sub-centres and PHCs, and doctors, at 592 at PHCs. However, the government doctor told News18.com that most deaths occurred at tertiary care centres where there was a lack of specialists, and patients were coming in too late for intervention.
"Doctors at the primary health level need to start prescribing anti-flu medicines instead of antibiotics that do nothing for a viral disease," he said. "Otherwise, we get patients whose lungs have been affected by H1N1 when it gets difficult to save them."
Gujarat and Maharashtra have borne the brunt of the H1N1 virus since it made its way into the human population in 2009 and have "historically" been vulnerable to the spread of disease, said Dr. Shukla.
Though there is no simplistic explanation for how a virus spreads where, these two states fare poorly when compared to Tamil Nadu and Karnataka that have reported only 15 deaths each, despite cases nearing 3,000.
Also Watch
| Edited by: Puja Menon
Read full article