System Failure, Low Fuel and Bad Weather: With 370 on Board, How an Air India Pilot Saved the Day This 9/11
Captain Rustom Palia used an out-of-the-box approach to land the flight at Newark airport instead of John F Kennedy airport in New York.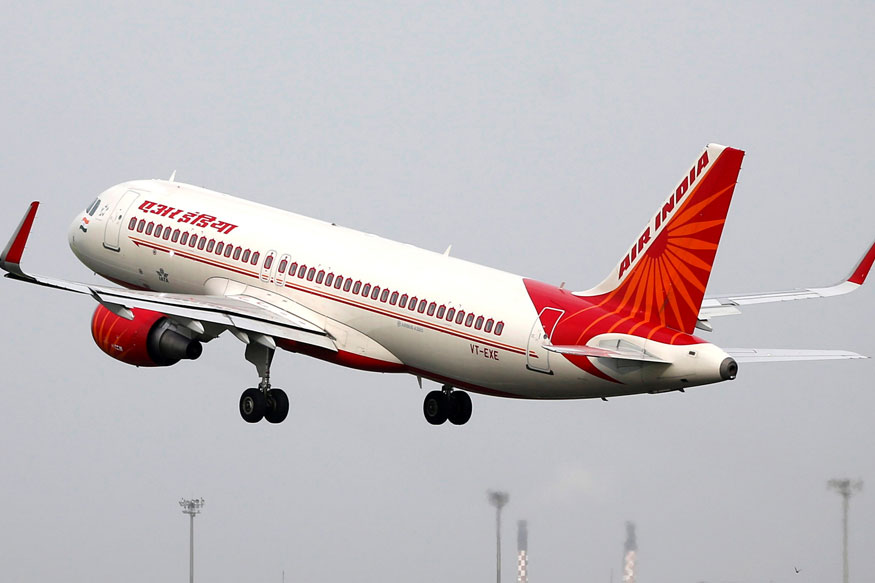 Representative image.
About 370 passengers on board an Air India flight between New Delhi and New York had a narrow escape as the pilot managed to safely land the plane despite the rare combination of electronic malfunction, adverse weather conditions and lack of fuel.
It was on September 11 when Air India flight AI-101 was about to land at John F Kennedy airport in New York. After a close to 15-hour uneventful flight, one of the longest direct flights in the world, what unfolded in the next 38 minutes was a pilot's worst nightmare.
Captain Rustom Palia, who was commanding the flight, was decidedly calm, belying what he was telling the Air Traffic Control at JFK - "Auto land is not available. We have multiple instrument failure," he said, followed by the equally alarming "We're really, you know, stuck and there's no fuel", NDTV reported.
The weather conditions, too, were deteriorating and what was to follow was the most critical phase of a flight – landing.
All three Instrument Landing System (ILS) receivers on board the Boeing 777-300, one of the world's most advanced planes, had failed leaving with the commander a single source radio altimeter and a Traffic Collision and Avoidance System failure.
Other key equipment like auto-land, windshear systems, auto speed brake and the auxillary power unit were also unserviceable, the pilot told the ATC. This meant that the crew would have to manually land the massive jet without the aid of the host of systems designed to help the process.
Coupled with the cloudy weather, it became impossible to go ahead with the landing at JFK and the pilot decided to put it down at Newark, the designated alternative airport, instead. The low fuel meant the crew could not wait for the weather to clear up.
Using an out-of-the-box approach, the pilot landed the plane safely by mimicking the instrument landing system with the help of the jet's vertical and lateral navigation systems. Neither Boeing mentions this technique in its operational guidelines, nor does Air India give its training.
Air India has set up an internal inquiry committee to probe the incident. "For New York diversion, the Flight Safety department is investigating the matter. The Air India pilots have successfully handled the situation," airline spokesperson Praveen Bhatnagar said.
Get the best of News18 delivered to your inbox - subscribe to News18 Daybreak. Follow News18.com on Twitter, Instagram, Facebook, Telegram, TikTok and on YouTube, and stay in the know with what's happening in the world around you – in real time.
| Edited by: Aakarshuk Sarna
Read full article