Tamil Nadu hospital sacks 21 HIV+ employees
The 21 HIV positive women were working as sanitation workers in the Government Rajaji Hospital at Madurai.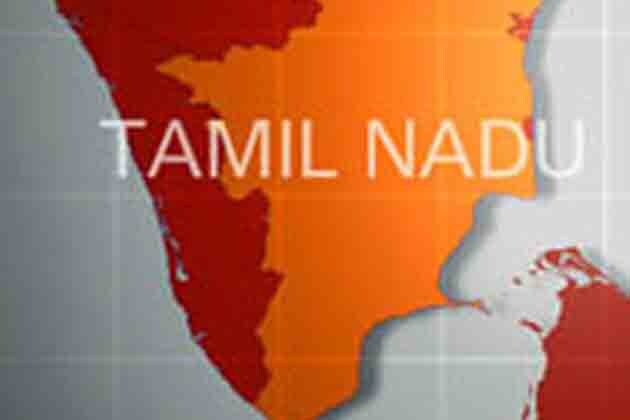 The 21 HIV positive women were working as sanitation workers in the Government Rajaji Hospital at Madurai.
Madurai: Fighting the social stigma and isolation, they toiled to earn a living. They ignored illness to support their family, to raise their kids. But things took a shocking turn for 21 HIV positive women, who were working as sanitation workers in the Government Rajaji Hospital, were kicked out for reasons unknown. While government and social organisations are spending crores to campaign against discrimination of HIV positive patients, these hapless women had a different experience with a government institution. Left with a bleak future, they rued the callous attitude of the authorities.
Malathi (name changed), a HIV positive woman, earned her livelihood cleaning the nine toilets at the Government Rajaji Hospital here. She, along with 20 other HIV positive women, were kicked out of their job, when Collector Anshul Mishra visited the hospital on May 31. The 21 HIV positive women were struggling to earn a living since they were mercilessly removed from the hospital. "We collected Rs 2 each from toilet users and with this paltry amount we managed to earn a monthly income of Rs 3,600 each. We had also employed two sanitation workers for Rs 2,500 each to clean the toilets regularly," said Malathi.
Rani, one of the sacked workers, said, "We have been struggling to feed our family members. We need to feed our children and spend for their education. Now we are borrowing money from our neighbours for our daily needs. But how long can we survive on borrowed money. How would we repay it without employment, " she asks.
"Recently I paid the college admission fees for my son. My second son is studying in class IX. Without income how can I run my family," asked another HIV positive woman.
As the GRH doesn't have sufficient sanitation workers, the then Dean of the GRH S M Sivakumar had introduced the new pay and use toilets and engaged HIV positive women to maintain the nine toilets in the hospital. The scheme was followed successfully in the last three years. After drawing a salary of Rs 3,600 each and payment to two sanitation worker, the women had been depositing an amount in the accounts of the dean.
"Till now, we have deposited more than Rs 4.5 lakh in the dean's account," revealed Malathi. She said that they were depositing around Rs 30,000 in the dean's account every month. "The Collector told us we can't collect money from the people for using public toilet in the GRH. He promised to provide us alternative employment, but there was no word even after a month," they said.
The women had visited the Collector's office at least seven times since then, but there was no positive reply. "When we met him on Monday, he told us he couldn't find an alternative job, but promised to arrange for widow pension," Malathi added. "We expressed our willingness to continue as sanitary workers in the hospital, but the Collector refused to employ us," she lamented.
When Express contacted the Collector, he said that he couldn't find alternative job opportunity for them. "The district administration will support them," he said, adding that he had been taking steps to help them through government welfare scheme and social security schemes. When asked about reinstating them to man the toilets in the GRH, he said they could work as sanitary workers in the GRH and he would arrange sponsorships to provide salary for them.
(Names of HIV+ women changed to protect identity)
Get the best of News18 delivered to your inbox - subscribe to News18 Daybreak. Follow News18.com on Twitter, Instagram, Facebook, Telegram, TikTok and on YouTube, and stay in the know with what's happening in the world around you – in real time.
Read full article