Tamil review: 'Onbathula Guru' lacks a good script
If you plan on making a documentary on how not to make a film, then 'Onbathula Guru' is an example.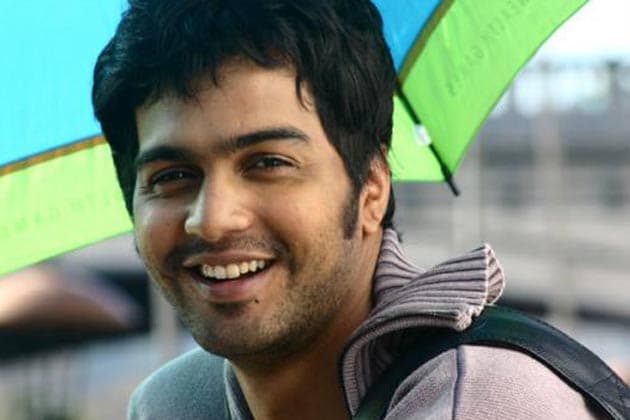 If you plan on making a documentary on how not to make a film, then 'Onbathula Guru' is an example.
Director: P T Selvakumar
Actors: Vinay Rai, Premgi Amaren, Lakshmi Rai, Aravind Akash, Sathyan, Jagan, Mantra, Roopashree and Sona Heiden
Imagine and write down a list of things that could possibly make a bad, really bad film. Having made your list, carry it along and go to the nearest cinema hall to watch 'Onbathula Guru', provided it's running. If not, save yourself the torture.
As you watch the film, you would be surprised to find that everything you have put down on the piece of paper is evident on screen. Now, there's no reason to pat your back because it's the sheer carelessness of the director that you could score a centum in this exercise.
If you plan on making a documentary on how not to make a film, then I suggest you use this film as an example. The film opens with a scene that's reminiscent of the opening scene from 'The Hangover'. On the day of his marriage, Guru goes missing. His anxious would-be-wife calls his best friend to find out about his whereabouts. Cut to next scene, in a dense forest, lying clueless, Billa answers the call only to realise he doesn't even know his whereabouts.
Cut to the past, we're introduced to a bunch of friends who share names of characters from popular Tamil films. The rest of the story takes us through the lives of these disgruntled men, unhappy with their married lives and seeking a return to bachelorhood.
While the first half tracks the circumstances leading to the marriages of the wolf pack, the second half focuses on how these men decide to relive their glory days one last time. Guru, who is soon to be married, joins the party. Before you know it, they are drooling over the same woman Sanjana, played by Lakshmi Rai.
If not a frame-to-frame rip off of 'The Hangover', this film is definitely inspired from the original and films such as Bollywood entertainer 'Masti'. The film doesn't follow any story per se, but it is mostly based on cheap comical moments spread over the course of the running time. Besides lifting scenes from so many popular Tamil and English films, 'Onbathula Guru' is interspersed with old hit Tamil songs, including famous background scores.
The performances turn irksome within minutes of their appearance on screen. It's surprising how actors such as Vinay Rai could even agree to be part of such an uninspiring film at the first place. Lakshmi Rai is such a talented actress, but sadly she succumbs to showing more skin and less acting. Other actors don't showcase any talent as most of the time they are imitating actors from the past. The humour, which though fun in the beginning, gets quite tiresome when it just continues without any purpose.
As much as I love K's music in 'Mugamoodi', it was extremely bad in the film. Not even one song was worth a mention. Director P T Selvakumar must be happy he tried his hands at direction, but it's high time he doesn't think about it again.
Get the best of News18 delivered to your inbox - subscribe to News18 Daybreak. Follow News18.com on Twitter, Instagram, Facebook, Telegram, TikTok and on YouTube, and stay in the know with what's happening in the world around you – in real time.
Read full article