Tanmay Bhat to 'Step Away' from AIB Amid #MeToo Row, Gursimran Khamba Sent on Leave
The group said with both of its senior members stepping away, 'truthfully we do not know what this means for the future of AIB or whether there is one'.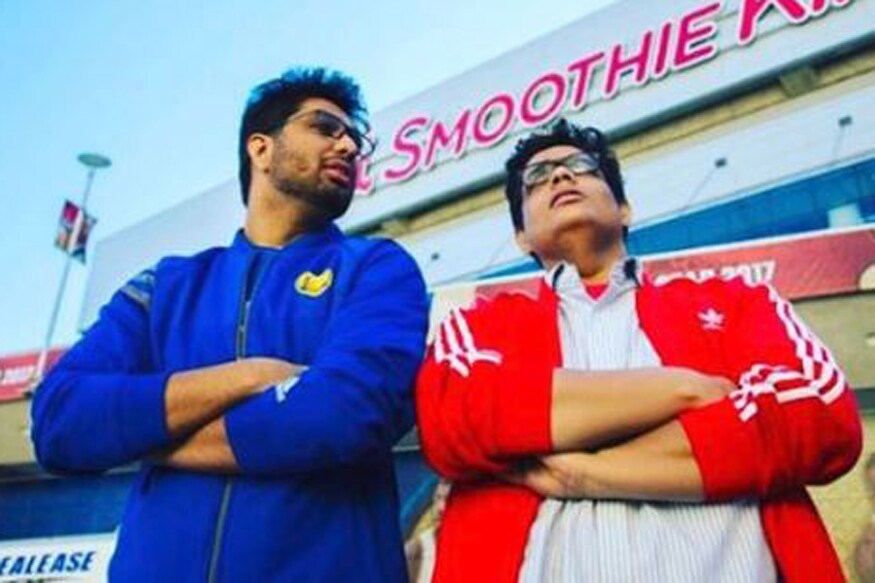 AIB's Gursimran Khamba and Tanmay Bhat. (Instagram/gursimrankhamba)
AIB on Monday said its founder-member Tanmay Bhat will "step away" from his association with the comedy group amid allegations that he did not act on complaints against Utsav Chakraborty, a YouTuber and ex-AIB member who was called out on social media last week.
In another blow to AIB, which has been dealing with allegations in the wake of the #MeToo movement, founder-member Gursimran Khamba is facing allegations of sexual harassment and will go on leave.
"We have been closely monitoring the sequence of events on social media around the allegations against AIB and also against our co-founder and CEO, Tanmay Bhat. We cannot overlook Tanmay's role..." AIB said in a statement.
The group said Bhat would not be involved in the day-to-day function of AIB or in any other manner.
In an earlier statement, the comedy collective had admitted that Bhat knew about the allegations against Chakraborty and confronted him but failed to take action. "...everything that came during our conversations all feel like excuses in hindsight and fact of the matter is that we messed up," said the group in a statement.
Admitting that he should have cut ties with Chakraborty, Bhat had said, "I should've ended ties then, and I didn't, and it is my fault. I'm truly sorry. I should've acted stronger."
AIB, while clarifying on Khamba, said the allegations were related to a private matter. "However, as an organisation, we believe it would be prudent to place Gursimran Khamba on temporary leave of absence until we have more clarity," said AIB.
The comedy group, which has been under fire since allegations against Chakraborty flooded social media, said with both of its senior partners stepping away, "truthfully we do not know what this means for the future of AIB or whether there is one".
Get the best of News18 delivered to your inbox - subscribe to News18 Daybreak. Follow News18.com on Twitter, Instagram, Facebook, TikTok and on YouTube, and stay in the know with what's happening in the world around you – in real time.
Read full article