INDIA
Tarun Gogoi admits giving tickets to accused, supports Rahul Gandhi
<p><strong>Guwahati:</strong> Assam Chief Minister Tarun Gogoi on Saturday said the Congress did not have any guideline to stop giving tickets to criminals and he supported party vice-president Rahul Gandhi's statement denouncing the ordinance to protect convicted lawmakers.</p>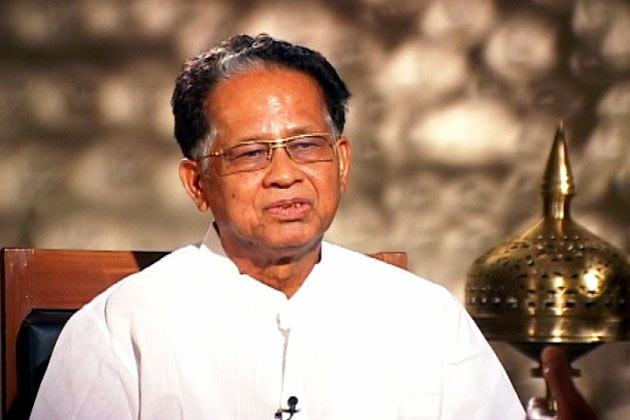 <p><strong>Guwahati:</strong> Assam Chief Minister Tarun Gogoi on Saturday said the Congress did not have any guideline to stop giving tickets to criminals and he supported party vice-president Rahul Gandhi's statement denouncing the ordinance to protect convicted lawmakers.</p>
Guwahati: Assam Chief Minister Tarun Gogoi on Saturday said the Congress did not have any guideline to stop giving tickets to criminals and he supported party vice-president Rahul Gandhi's statement denouncing the ordinance to protect convicted lawmakers.
Gogoi admitted that he had in the past allowed accused persons to contest elections in the state as per "AICC principle" as his "word is not the final word". "I whole-heartedly welcome Rahul ji's statement. Politics should be a clean affair... I am dead against it (the ordinance)," Gogoi said at a press conference in Guwahati.
In a major embarrassment to Prime Minister Manmohan Singh, Rahul Gandhi on Friday termed the controversial ordinance to negate the Supreme Court verdict on convicted lawmakers as "complete nonsense" and said what "our government has done is wrong".
Asked if Assam Congress had ever given tickets to accused and criminals, Gogoi said: "I will not say I have never given (chances). Sometimes I have given chances to charge-sheeted people or may be rape, murder and TADA accused. But, I have never given a chance to a convict or a person against whom there is substantial charges."
Asked specifically about the reasons for giving tickets to accused persons, Gogoi said: "I am giving it as AICC principle has given this... The Congress party does not have any guidelines regarding selection of candidates. "Sometimes it is compulsion, sometimes it is lack of good candidates and sometimes due to many reasons. It will not go as per my wish. I am not the boss. I am not the final authority. I am not the dictator. My word is not the final word," he said.
However, the number of accused getting tickets to contest elections in Assam is very less compared to other states, he claimed.
Support the daily wage earners who have been hit the hardest by the COVID-19 crisis. Click here to contribute to the cause. #IndiaGives
The daily News18 Coronavirus COVID-19 newsletter - Get your copy here.
Subscribe to News18 Daybreak. Follow us on Twitter, Instagram, Facebook, Telegram, TikTok and on YouTube
Read full article