Tech in 2014: The first-of-its-kind products launched this year
Apple has been competing in the smartphone market for the last 7 years, but it was only this that the company brought to the market its big-screen phones.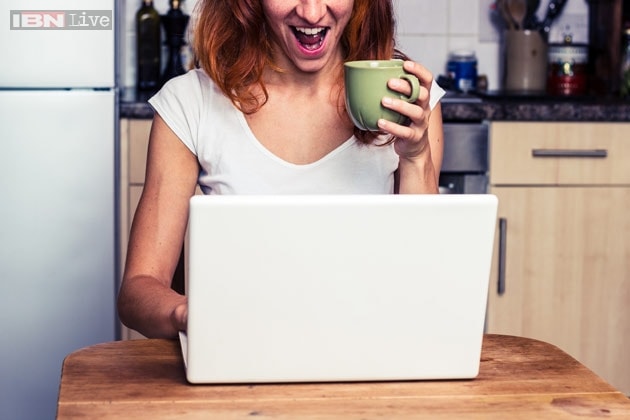 Apple has been competing in the smartphone market for the last 7 years, but it was only this that the company brought to the market its big-screen phones.
Though the year 2014, in consumer technology, has not been the year of anything that we can remember it by, it, however, witnessed the arrival of a few first-of-its-kind products and ideas that might have laid the foundation for coming trends. For instance, Apple that had redefined the smartphone market 7 years ago, was forced to rethink its strategy about large-screen phones this year. Listed below are such first-of-its-kind developments that added some interest to an otherwise boring 2014 for technology enthusiasts.Amazon Fire
It was this year that Amazon forayed into the smarphone market and introduced a first-of-its-kind smartphone. Named Fire Phone, the USP of the phone was multiple cameras on the front with the ability to render images in 3D. Using four front-facing infrared cameras, the phone gauges where your head is and redraws images on the screen continually so they appear 3D. You can use this feature, for instance, to get front and back views of a dress you are thinking of buying. Beyond the four infrared cameras, there's a regular, 2-megapixel camera on the front for selfies. The Fire is a good start at offering a fresh approach to smartphones. More outside apps will need to take advantage of the innovations for the phone to be useful beyond people who already use Amazon services extensively.Android Wear
Android has been around for quite some time now, but Android Wear is new. Android as a platform for mobile devices has been in the market for almost a decade now, but it was this year that a new variant of the Android operating system, specifically designed for wearables, was launched. A few Android Wear smartwatches from Motorola, LG, Samsung and Asus were also released this year.The first non-Nokia Lumia
Lumia had always been a synonym for Nokia, but things began to change ever since the company completed the 5.44 billion-euro ($7.5 billion) sale of its troubled cellphone and services division to Microsoft. For the time in the history of Lumia phones, the first non-Nokia Lumia was launched - the Lumia 535. It came under Microsoft's own brand name.Samsung Galaxy Note Edge
We had never seen a smartphone display extending beyond its front panel until Samsung introduced this new variant of the Galaxy Note 4. The Edge's display curves around the right edge of the phone to create a side display for notifications and one-tap access to apps, headlines and tasks. That side screen is useful in a few ways. When using the camera horizontally, the shutter and other controls are up top, just like a regular camera. When listening to music, playback controls are instantly available. At night, the weather, current time and wake-up time are displayed on the side, so you can easily check as the phone lays on a nightstand.Apple's first phablets
Making a historic move, Apple introduced its first-ever phablets in its seven-year-long journey of smartphones. The company introduced two large-screen phones - iPhone 6 with a 4.7-inch display and the iPhone 6 Plus with a 5.5-inch screen.Apple Watch
The year marked the announcement of the first-ever wearable device from Apple. Contrary to expectations, the watch failed to garner rave reviews. The clear picture can be told only when it hits the market next year.The first Tizen phone
Marking its latest bid to build its own ecosystem and reduce reliance on Google's Android, Samsung introduced its first Tizen-based smartphone, the Samsung Z.Lenovo's tablet with a built-in projector
A smartphone with a built-in projector has been in the market for a couple of years now, but a tablet loaded with a projector was a new development this year. Lenovo's new Yoga Tablet 2 Proa comes equipped with built-in pico projector that lets users turn inside walls into an instant TV or movie screen.If there are more such developments that you can think should appear on the list, you can let us know in the comments section below.
Get the best of News18 delivered to your inbox - subscribe to News18 Daybreak. Follow News18.com on Twitter, Instagram, Facebook, Telegram, TikTok and on YouTube, and stay in the know with what's happening in the world around you – in real time.
Read full article