Teenager Lured into a Job at Spa in Rohini, Allegedly Confined and Raped
She was medically examined and her statement was recorded. The accused have been identified as Ravi (32), Rinki (20), Rohit (22) and Mukesh (25).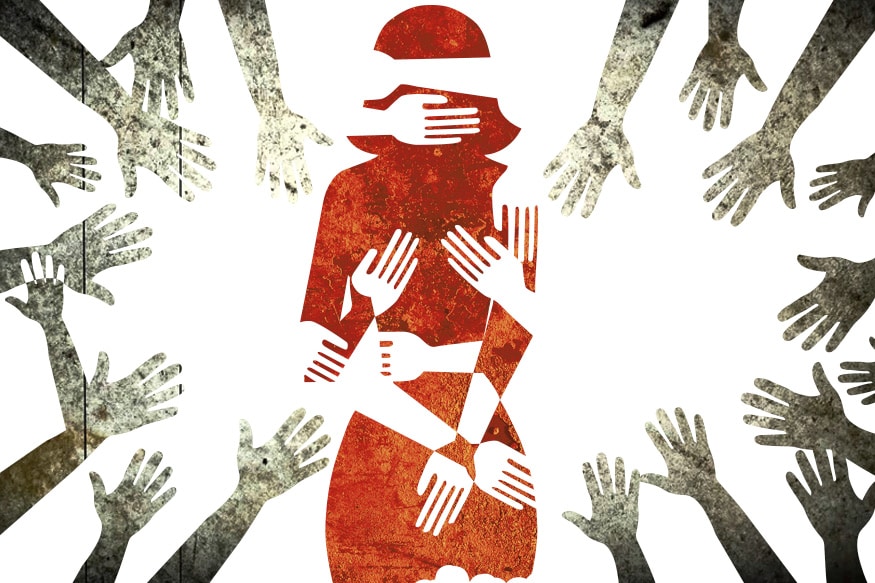 Picture for representation.
New Delhi: Four people, including a woman, were arrested for their alleged involvement in trafficking of a 16-year-old girl.
On July 21, the 16-year-old victim contacted her mother and informed that she was being confined in Rohini. The latter then rescued her and brought her to outer Delhi's Sultanpuri police station.
She was medically examined and her statement has been recorded.
During the investigation, it was learnt that the victim was first taken to Haridwar by Abhishek (18) who sexually exploited her. After four days, they returned to Delhi and stayed at the platform of Old Delhi railway station. There they met Ravi (32) who assured them a job and took them to his house in Ghaziabad.
Next day, Abhishek went with Ravi and never returned. Ravi informed the victim that he has arranged a job for Abhishek.
The same night, Ravi's wife Rinky (20) left the house. Taking advantage of an empty house, Ravi sexually exploited the victim. The next morning when Rinky returned, the victim narrated the incident to her but she ignored and gave her food instead.
After consuming the food, the victim became drowsy following which two other accused, identified as Intezar and Heena reached there.
They took her to Rohini and handed her over to Ashok Goyal who allegedly confined her in his spa and massage centre with the help of two of his associates Rohit (22) and Mukesh (25).
Goyal allegedly raped her and forced her to make sexual relationship with his clients, said DCP (outer Delhi) Seju P Kuruvilla.
On the basis of the victim's statement, a police team was formed, following which Abhishek was apprehended.
Ravi and Rinky were arrested from their residence in Ghaziabad who admitted that they had "sold" the victim with the help of Intezar, his wife Heena and one of his relatives Vicky, the officer said.
Subsequently, a police team reached Goyal's spa and arrested two of his two associates on Saturday and have been trying to trace the other accused who are still absconding.
Get the best of News18 delivered to your inbox - subscribe to News18 Daybreak. Follow News18.com on Twitter, Instagram, Facebook, TikTok and on YouTube, and stay in the know with what's happening in the world around you – in real time.
| Edited by: Ahona Sengupta
Read full article