GET Stock

Quotes


Telangana CM Makes Telugu Mandatory From Class I to 12 in Schools
The Telangana government has decided to pass a resolution in the state Cabinet meet for protection and perseverance of Telugu language and literature.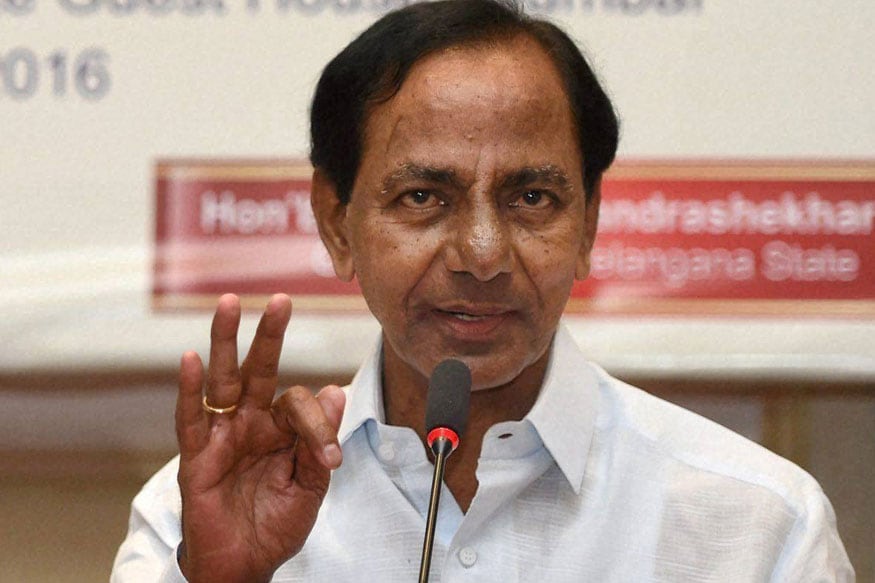 Telangana Chief Minister K Chandrashekhar Rao.(PTI file photo)
Hyderabad
: The Chief Minister of Telangana, K Chandrashekar Rao, has ordered regional "Telugu" language to be made a compulsory subject, from 1st to 12th standard, in all educational institutions, private and public, in the state.
The Chief Minister also instructed that all private and public institutions in Telangana must display their organisation's name in Telugu on their signboards. The Telangana government has decided to pass a resolution in the state Cabinet meet for protection and perseverance of Telugu language and literature.
The move comes at a time when other south Indian states, like, Karnataka, Tamil Nadu and Odisha are debating the "language war" and making all efforts to safeguard their regional language and culture.
The Chief Minister, in a statement, said,"Only the educational institutions that are teaching Telugu, as a compulsory subject, will be given recognition and permission to function. For those opting for Urdu, it should be offered as an optional. Sahitya Academy will prepare syllabus for the Telugu subject to be taught to primary, secondary and higher and intermediate classes. The government will be strict in implementing the policy that Telugu is taught as the compulsory subject and only the syllabus framed by the Sahitya Academy is taught. For signboards, other languages can be added if anyone wishes to."
To promote Telugu in the state, the Telangana government has decided to organise World Telugu Conference in Hyderabad from Dec 15th to 19th. The Chief Minister sanctioned Rs 50 Crore for organising the Conference, which will discuss how to preserve, protect and enrich Telugu in Telangana.
Few days back, the Chief Minister of Andhra Pradesh N Chandrababu Naidu also decided to enact a legislation to give more power to the Telugu Language Development Committee for more effective enforcement of Telugu as the official medium of communication in the state.
The committee made many recommendations to the government like use Telugu language in all government works from Secretariat level to Panchayat level, preference for people who have studied in Telugu medium for government jobs, Telugu as primary language in government and private schools and also one compulsory language in higher studies in state. It also said display boards should have Telugu as prominent language. The committee has also recommended action against those who neglect Telugu.
Taking a cue from neighbouring states in the south, the two Telugu states of Telangana and Andhra Pradesh, too, are taking steps to promote Telugu.
Interestingly, in Andhra Pradesh, the ruling Telugu Desam Party is an ally of Bharatiya Janata Party (BJP) and in Telangana, the ruling Telangana Rashtra Samiti is known to be in good terms with BJP-led Central government. Both Telugu states, have not shown any resistance to other language. But with language wars waging in South India, only time will tell, which way it will go.
Read full article