Telangana Govt Has No Idea About 98.5 Per Cent Beneficiaries of its CM Relief Fund, Shows RTI
There were several other discrepancies such as cheques with the same number being given to multiple beneficiaries, RTI activist Vijay Gopal said.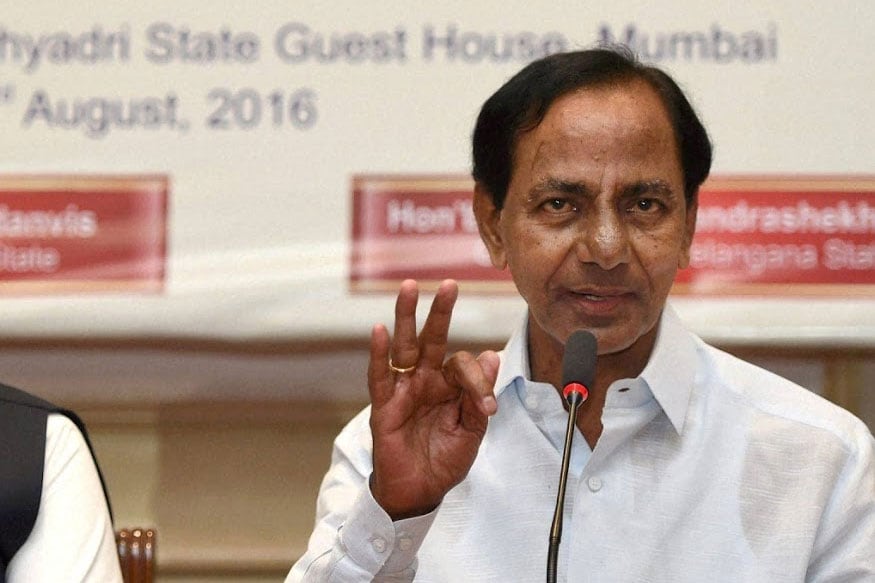 File photo of TRS chief and Telangana chief minister K Chandrashekar Rao.
Hyderabad: From June 2014 to August 2015, the Telangana Chief Minister Relief Fund distributed Rs 86.6 crore to people across the state, clearing 12,462 cheques for the disbursal of funds.
The K Chandrashekar Rao government, however, has beneficiary details recorded only for 182 cheques it issued, amounting to Rs 1.69 crore. There are no details, except the name, for the rest of the 98.5 per cent beneficiaries who received the funds.
This shocking statistic was revealed after Hyderabad-based anti-corruption activist Vijay Gopal filed an RTI with the state revenue department 2015.
He said that after reviewing the 700-page reply from the administration, he found that the government has no idea about these people whose names have been listed next to cheques worth Rs 84.9 crore rupees.
The CM Relief Fund was set up to provide financial assistance to "poorest of the poor", those suffering from health problems that need expensive medical care, families of those who lost their kin and kith, or if there is loss of property or livelihood due to natural calamities and in certain cases of road and fire accidents.
IT minister KT Rama Rao, in April this year, had tweeted that about 1.2 lakh families benefitted through 800 crore rupees spent by the CMRF in the last 46 months. It had gained a lot of traction on social media. This had even pushed people to contribute to the relief fund.
As per the protocol, the Telangana state revenue department is supposed to record details such as contact information, identity proofs and the reason for the disbursal funds.
For example, in case of aid for medical treatment, details of the hospital along with those of the beneficiary have to be recorded. There are at least fifteen categories that an applicant needs to fill in before getting an approval.
Gopal questioned why funds were given out to people without taking down the details. "Based on what has the money been given, is it financial ground, humanitarian ground? The reason needs to be out in public. Why is public fund being given to somebody whose details have not been accounted for?" he questioned.
There were other discrepancies, too, he said, such as cheques with same numbers being given to multiple people.
Congress in Telangana was quick to point out that the RTI was proof of corruption during KCR's tenure, giving it ammunition to target the government ahead of the assembly elections.
"This shows massive corruption in the CM's office. Where is the accountability? This is a manipulative government and it is obvious that they would indulge in such things," party spokesperson Sravan Dasoju told News18.
Gopal said that after such major discrepancies, he had filed a complaint with anti-corruption ombudsman, following which, an investigation was taken up by the CB-CID team.
"Till date there hasn't been any update on the investigation. The team says they cannot reveal any details since the issue is under investigation," said Vijay.
The activist had filed another RTI in 2016, just few months after the reply to the first one, asking details for the following year. However, the request was rejected, saying it was third-party information and does not come under the purview of an RTI.
A Public Interest litigation (PIL), demanding an inquiry into the irregularities of the CM Relief Fund, has now been filed in the High Court of Hyderabad and is yet to be presented. The assistant secretary to the government, in charge of the CMRF, remained unavailable for comments.
| Edited by: Aakarshuk Sarna
Read full article
Countdown To
Elections Results
To Assembly Elections 2018 Results