Tharoor Urges Domestic Workers to Vote for Congress in 2019, Promises Passage of Welfare Bill
Shashi Tharoor elaborated on some proposed ideas from his private member's Bill, which talks about the denial of minimum wages, social security and maternity benefits for domestic workers.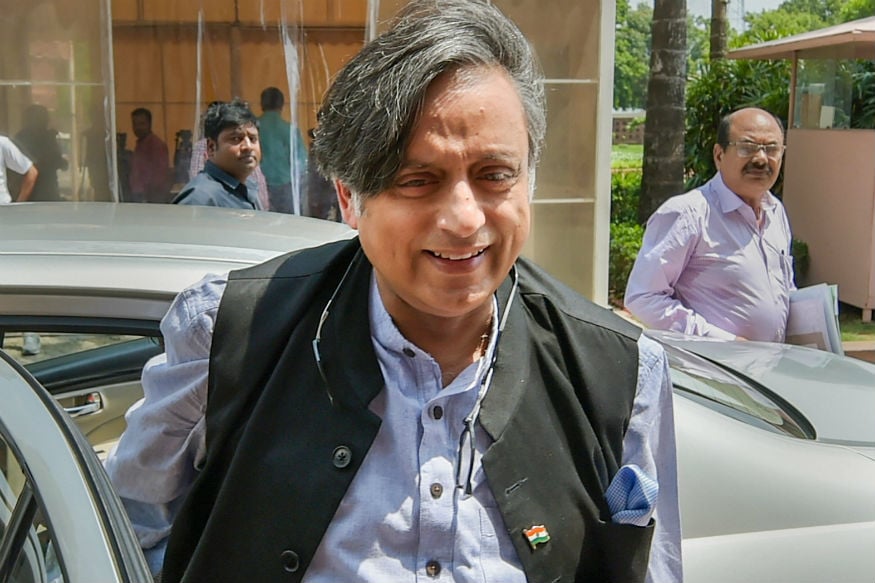 A parliamentary committee headed by Congress MP Shashi Tharoor in 2016 had backed lateral entry, expressing concern at the size of the foreign services.
New Delhi: Congress leader Shashi Tharoor, who had introduced a Bill on domestic workers in the Lok Sabha, on Tuesday urged a section of these workers to support Congress in 2019 in order to "protect their rights" and "prevent exploitation".
In August 2016, Congress MP Shashi Tharoor introduced the Domestic Workers' Welfare Bill in the Lok Sabha. Though the Bill has not seen the light of the day, Tharoor, while addressing a gathering of domestic helps organized by Akhil Bhartiya Asangatith Kamgaar Congress, stated that the government must pass the Bill this Monsoon Session.
"You are the engine who drives this country. You have to work in a lot of difficulties and still no one respects you. A lot of physical and mental torture is also tolerated, yet, no legal protection is accorded to you," said the Congress MP.
He further spoke on a few pointers from his private member's Bill, which elaborated on the denial of minimum wages, social security and maternity benefits for domestic workers.
This demand for a law to be passed to secure the rights of the domestic workers follows a 15-year-old migrant maid who was brutally murdered in Delhi.
Dismembered body parts of the teen maid found in a drain in Nangloi in May this year sent shockwaves across the national capital. According to police, she was murdered when she asked for her monthly salary. The killers had chopped Soni Kumari's body into at least 12 pieces after killing her.
The victim, a native of a village near Ranchi, was hired as a domestic help for a monthly salary of Rs 6,500, but had not received a single penny over the past three years that she worked in Delhi.
The section of domestic workers who attended the gathering addressed by Tharoor also marched to the Parliament to submit a copy of their demands to Prime Minister Narendra Modi.
The 2016 private member's Bill defines a 'minor domestic worker' as one who is above the age of sixteen years, but below the age of eighteen and has completed compulsory elementary education.
The Bill proposed by Tharoor defines 'wages' as all remuneration expressed in terms of money, but does not include the value of any accommodation (rent), supply of light, water, medical attendance etc. The employer would also be liable to extend his/her contribution towards any social security scheme or insurance, give travel allowances or concessions and any other compensation on discharge.
The other incident that raised questions on the security of domestic workers was the case of Mahagun Modernne in Noida where employers and domestic workers engaged in a violent clash and one of the helps had to be hospitalised.
In 2010, the National Commission for Women (NCW) drafted the 'Domestic Workers Welfare and Social Security Act' to help address complaints about unpaid wages, starvation, inhumane working hours and verbal, physical and sexual abuse.
As of now, the Unorganized Workers Social Security Act, 2008 and the Sexual Harassment of Women at Workplace (Prevention, Prohibition and Redressal) – include domestic workers, but does not address their specific vulnerabilities.
| Edited by: Sanchari Chatterjee
Read full article