GET Stock

Quotes


The 5 best films from Mumbai Film Festival 2014
Suprateek Chatterjee picks out 5 best films that were screened at the Mumbai Film Festival this year.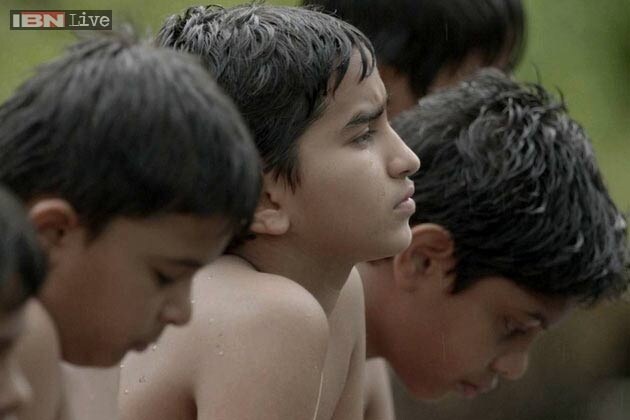 Suprateek Chatterjee picks out 5 best films that were screened at the Mumbai Film Festival this year.
The 16th Mumbai Film Festival, popularly called MAMI, has ended and cinephiles now have the depressing task of re-adjusting to the real world. I watched 22 films over 7 days at the festival, and the task of choosing my favourites was harder than I thought it'd be. Here is my short-list of the 5 best films that I watched, in descending order:
5. Schimbare (Directed by Alex Sampayo) (Spanish)
Literally meaning 'the change' in Spanish, Schimbare is an intense, slow-burn thriller that left me white-knuckled till 20 minutes after the film had ended. It opens with a couple, Luis (Luis Zahera) and Elvira (Candela Pena), driving across Romania. Their cryptic conversation makes it known to the viewer that the couple is up to no good. When a mysterious phone call results in them having to kidnap a little girl, the tension between Luiz and Elvira threatens to derail the operation, whatever it is. Sampayo is more interested in portraying the here and now than he is in exploring larger themes, but that doesn't dull the film's impact one bit. The dynamic between the two central characters is shown in detail, revealing a deep and complex love between the two and leading to a number of hilarious-yet-truthful moments. The film builds at a languid pace, throwing the audience off its guard before launching into overdrive in a blood-soaked finale. You will probably never think of the standard Samsung smartphone ringtone in the same way again.
4. Killa (Directed by Avinash Arun) (Marathi)
Avinash Arun's wonderful feature film debut offers up nostalgia and life-lessons in equal measures. That is not to say, however, that it is slow and sanctimonious - Killa was probably one of the most entertaining films at the festival. The story of young Chinmay (Archit Deodhar), who has just moved to a sleepy little village in the Konkan with his mother (Amruta Subhash), it employs the talents of a stellar cast of children amongst whom young Parth Bhalerao (Bhootnath Returns) steals the show. Many scenes hit home because they're just so well-written. Instances include: a hilarious sequence in which three kids are trying to cheat in an examination hall, a beautifully-shot cycle race along the Konkan coast, a sparse conversation with an inebriated fisherman. It doesn't pander or preach; instead, Killa brings childhood to life without attempting to actually be a children's film.
3. Boyhood (Directed by Richard Linklater) (English)
Richard Linklater is one of the consistent American filmmakers of all time and his ambitious coming-of-age film, filmed over 11 years, was one of the most awaited films at the festival. Ellar Coltrane plays Mason Evans Jr, who started filming when he was six years old; by the time the movie ends, he's a gangly 17-year-old going off to college. Nothing can beat the cinematic high of watching people grow up and age in actuality instead of through make-up or special effects. While the supporting cast - particularly Patricia Arquette as his stoic mother, Ethan Hawke as his meandering father, and Lorelei Linklater as his older sister - is fantastic, it's Linklater's sensitive direction that keeps proceedings honest. What makes Boyhood truly unique is the way it keeps away from standard coming-of-age tropes. We don't see Mason go through a 'Wonder Years' check-list of life; there are no scenes depicting his first kiss, his first drink, his first date, or his first 'time'. Instead, we see the seemingly mundane events that take place in between all these markers of youth, and they often end up telling us more. Just like life.
2. Court (Directed by Chaitanya Tamhane) (Marathi, English, and Hindi)
Winner of prestigious awards at the Venice Film Festival and now the International First Film at MAMI, Court is the most assured debut we've seen from an Indian filmmaker since Anand Gandhi's Ship Of Theseus. It adopts the cinéma-vérité approach, taking the audience through the proceedings of a court case in Mumbai over the period of a year while simultaneously showing us its relation to the people involved in fighting it. Writer-director Chaitanya Tamhane uses news headlines to construct an engaging story about a Marathi folk-singer who is unfairly arrested for abetment of suicide. The court-rooms are stunningly real and you might be tempted to think that this is a quasi-documentary instead of a meticulously well-researched-and-written film. His tendency to use long, unbroken takes is daring and allows a viewer to feel like an invisible presence in the room. What starts off as a courtroom drama turns into a subtle exploration of everything from the Indian judicial system to middle-class values. Tamhane is Indian cinema's next big thing and Court is destined to be a classic.
1. Mommy (Directed by Xavier Dolan) (French)
One of the international jury members had this to say about Xavier Dolan: "He's young, he's brash, and he can be a complete a**h**e. But you know what? At 25, he's already earned the right to be a complete a**h**e." Canadian cinema's problem child Dolan strikes gold with his fifth feature, Mommy, which wowed audiences at Cannes and scooped up a jury prize. It is an absolute -and I apologise for using this dreadful cliché, but there really is no alternative - tour de force. Shot in an unusual 1:1 aspect ratio, it gives the impression of being shot on a phone - an aesthetic choice that leads to what may probably end up being 2014's best movie moment. We are voyeurs, looking into the complex, heart-warming-yet-disturbing relationship between a mother, Diane(a wonderful Anne Dorval), and her violent, ADHD-affected son Steve (Antoine-Olivier Pilon). Mommy is foul-mouthed, inappropriate, and disdainful of every rule in the book. Dolan's control of the medium is scarily masterful, making us double-over with laughter and then making us cry within the space of seconds. Heartbreaking and unmissable.
Notable mentions:
A Girl Walks Home Alone At Night (Iran-USA), '71 (Ireland), Black Coal, Thin Ice (China), Next To Her (Israel), Barf (Iran), Gett, The Trial of Viviane Amsalem (Israel).
Films I regret missing:
Norjmaa (China), What's The Time In Your World? (Iran), Jimmy's Hall (UK-Ireland-France), Corn Island (Georgia)
Also Watch
Read full article