GET Stock

Quotes


Anjaana Anjaani: Lovely Trailer, Lovely Song
The film stars Ranbir Kapoor and Priyanka Chopra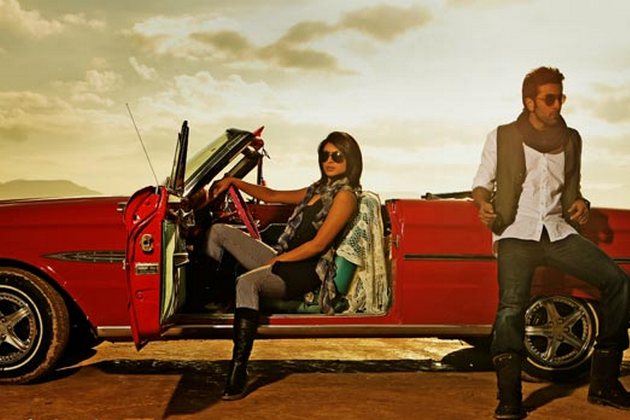 The film stars Ranbir Kapoor and Priyanka Chopra
The first trailer of Anjaana Anjaani is out and it has met with a very good response, not just in trade circles but also among the public. Along with the trailer, the first song of the film has also been released in the market this week.
The title track is very catchy. With two hot stars like Priyanka Chopra and Ranbir Kapoor in the main lead, producer Sajid Nadiadwala, presenter Eros and director Siddharth Anand can expect a lovely opening for their film when it hits the screens on September 24th.
The film is based on the thought that one must live each day as if it is his last day! It is the story of Akash (Ranbir) and Kiara (Priyanka), two strangers who meet at the very end of their journeys, only to discover that they have some more living left.
The romantic comedy has been shot in the USA, primarily New York, Los Angeles, Las Vegas and San Francisco.
Read full article