The Filthy Reality of Delhi's Landfill Fires and Why Solution is Still a Long Shot Away
Experts say the solution to landfill fires lies in segregating waste at the source — homes, markets and industries, and thus allowing for wet waste to be kept away from landfills.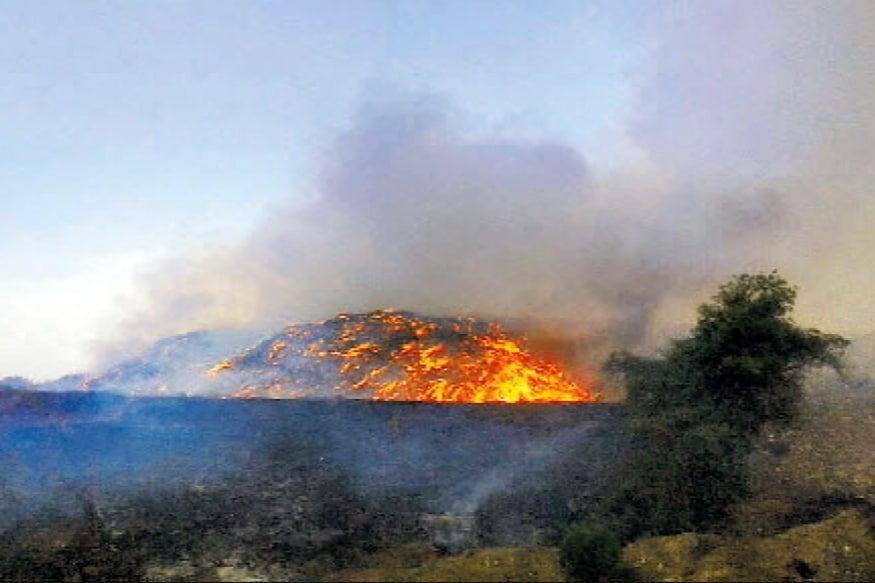 Photo for Representation.
New Delhi: A year after the North MCD announced a slew of measures to control landfill fires that contribute to air pollution, another fire raged at the Bhalswa landfill for three days. This, the experts said, underlines what Delhi has known for decades: that landfills aren't the solution.
In October last year, the municipal corporation had said that it had formed a comprehensive plan to control landfill fires — including watering by fire tenders. The north civic body had also claimed that it would hold engineers accountable in cases of burning of waste — none of this has happened, so far.
The larger problem, experts explained, was that of source segregation of waste. "Landfill fires are caused by wet waste rotting and decomposing, leading to methane formation, one of the most toxic greenhouse gases contributing to air pollution, and which is also flammable and leads to fires. Landfill cannot be an option for waste management," said Chitra Mukherjee from Chintan India.
Commissioned in 1994, overflowing since 2003 and operating without a DPCC certification for a decade, the Bhalswa landfill has since long been a cause of concern. In 2016, the 40-acre landfill was ablaze for a week, spiking Delhi's air pollution and leading to severe health issues among the residents. Further, the landfill was deemed a "fire-hazard due to high levels of methane gas emissions and confirmed an environmental and health hazard by a government committee report in April 2016," said officials.
The solution, officials and experts agreed, has to be segregating waste at the source — homes, markets and industries, and thus allowing for wet waste to be kept away from landfills. Mukherjee explained, "We need to divert waste from it by composting or by bio methanation of organic waste and recycling of all dry waste. Only inert waste should go to landfills. 50 per cent of all of Delhi's waste can be composted and 25 per cent can be recycled. Decentralisation is key to a sustainable waste management model. A paradigm shift is the need of the hour."
But Delhi's brief tryst with waste segregation never took off. A total of 10 colonies were identified as sites for the pilot projects, but in 2016 the North MCD failed to spend the Rs 41 crore that had been allocated to it. "It's a problem of intent, and planning doesn't trickle down to the ground," admitted an official.
On Saturday, The National Green Tribunal had again reiterated its orders that both corporations and DDA post special officers at landfill sites with action to be taken against the concerned officer if fire is found in any landfill site. "If any fire incident at the landfill sites is brought to the notice of the tribunal, every officer concerned, under whose jurisdiction the site is, will be liable to be fined and appear before the tribunal," the NGT had said.
Read full article
Countdown To
Elections Results
To Assembly Elections 2018 Results