The Importance of India Testing Its Own and Southeast Asia's Tobacco
This proposed conglomeration is one among a recent spate of efforts by southeast Asian countries, especially India, to own and advance research on the kind of tobacco problems they face.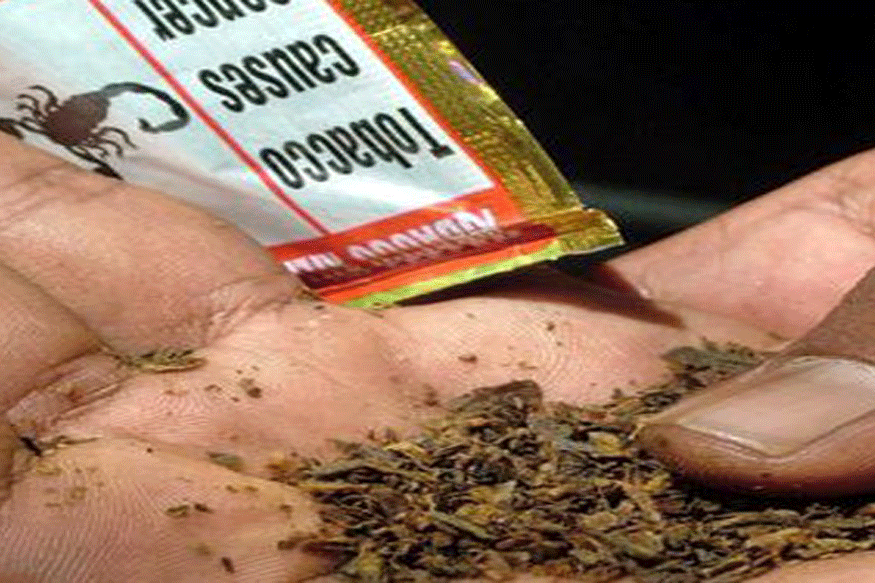 Image for representation (File photo)
Researchers from three countries with a disproportionate burden of smokeless tobacco (SLT) users -- India, Bangladesh Pakistan -- are in talks to combat SLT together.
Six institutes across three countries, supported by the National Institute of Health Research, UK, will study the use and effect of SLT on the youth, how adolescents get access to these products, and how can the location of tobacco sellers be controlled.
This proposed conglomeration is one among a recent spate of efforts by southeast Asian countries, especially India, to own and advance research on the kind of tobacco problems they face.
As News18 had reported earlier, India has also started southeast Asia's first set of laboratories to test all forms of tobacco, with a special focus on smokeless, to know exactly what goes into them and in what quantities.
SLT is used by 367 million people worldwide, and an additional 1 million children aged 13 to 15. However, it is also a particularly Indian problem, with almost 200 million users present here, and a cultural acceptance for SLT's various forms, gutkha, khaini, zarda being the most popular.
With such a heavy burden, it is a natural corollary that India be the testing centres, said Dr. Ravi Mehrotra, Director National Institute of Cancer Prevention and Research (NICPR). The institute in Noida, is the site for the apex National Tobacco Testing Laboratory (NTTL).
The other two laboratories are in Mumbai - the Central Drug Testing Laboratory - and in Guwahati - the Regional Drug Testing Laboratory.
The NICPR is also the global smokeless tobacco hub, set up under the WHO Framework Convention on Tobacco Control (FCTC).
Such testing is crucial, if only to set standards for tobacco products and then hold manufacturers accountable to them, pointed out Mehrotra. "We're not trying to shut down anything, that isn't realistic," he said.
The NTTL can arm governments, not just of India, but of neighbouring countries, with information and the ability to create policies to regulate tobacco. India will share knowledge with at least Pakistan, Indonesia and Thailand.
A report released earlier by the NICPR showed how varied nicotine content can be from one packet of gutkha to another. The compound that causes addiction can be anywhere between 19.6 to 21.3 milligrams in a gram of khaini, 13.8 to 65 milligrams in a gram of zarda, and 1.23 to 11.4 milligrams in a gram of gutkha.
Mehrotra compared this to snus, an SLT traditionally popular in Sweden. It is manufactured, he said, according to set standards -- the GothiaTek standard -- with one packet the same as the other. Factories are sanitised and sterilised, unlike the ones in India. As a result of such quality control, the product is associated with far fewer health hazards than any of the SLTs available in India.
Standards are crucial, considering how addictive nicotine is. In November 2017, a district judge in the United States ordered the largest tobacco manufacturers to run a year- long corrective advertisement campaign to admit the lies they'd told about cigarettes.
One of these ads made it clear that the industry manipulated cigarette contents to make them more addictive. "Cigarette companies intentionally designed cigarettes with enough nicotine to create and sustain addiction," said the ad.
Mehrotra said that the US FDA is now trying to come up with tobacco products with such low levels of nicotine as to do away with its addictive properties.
With data from these labs, India can hope to regulate the content of nicotine and other compounds in tobacco. SLTs, at the moment, are a huge challenge as most are manufactured in the unorganised sector.
The NTTL is, at least partly, up and running, with three of the four machines in the lab. The Continuous Flow Analyser (CFA) tests the nicotine, ammonia, nitrates and nitrite levels. It also tests for sugar levels, important as the latter is often used to flavour products to make them more palatable for beginners. The near infrared analyser (NIR) is used to test tobacco for moisture, sugar.
The environmental chamber, the only Indian manufactured machine, subjects tobacco to different temperature and humidity levels to see how it reacts, how it affect bacterial and fungal activity. The gas chromatography machine, yet to be delivered, gives the most accurate results of tobacco constituents.
More data will also help establish clearer links between various forms of tobacco consumption and the health risks beyond cancer.
According to the Global Adult Tobacco Survey, in China, over 60 percent of the population is unaware smoking can cause heart attacks, and in India and Indonesia, more than half of adults do not know smoking can cause stroke.
There are only a handful of such laboratories in the world -- one in Singapore that focuses on cigarettes, in the Netherlands, in Atlanta, US, though the country is not part of the FCTC, in Germany, Burkina Faso and in Japan.
Get the best of News18 delivered to your inbox - subscribe to News18 Daybreak. Follow News18.com on Twitter, Instagram, Facebook, TikTok and on YouTube, and stay in the know with what's happening in the world around you – in real time.
Subscribe to Moneycontrol Pro and gain access to curated markets data, trading recommendations, equity analysis, investment ideas, insights from market gurus and much more. Get Moneycontrol PRO for 1 year at price of 3 months. Use code FREEDOM.
Read full article