The Vanishing Act: Bengaluru No Longer a Lake City?
Unendurable stink, irritation of skin and waste-dodging are the few agonizing things the residents have to deal with every day. They have repeatedly complained of lung-related ailments, chances of contracting vector-borne diseases and other infections.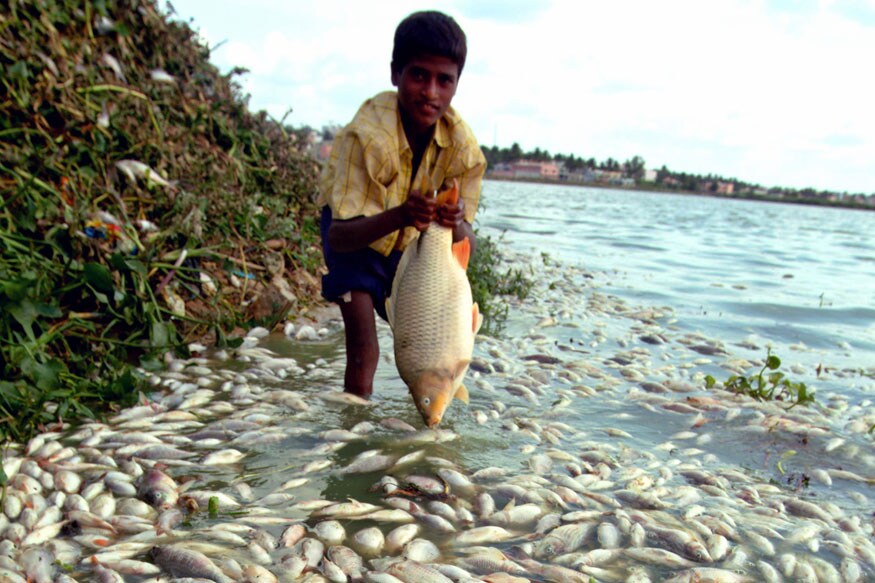 A boy holds a dead fish in Lake Puttenahalli on the outskirts of Bengaluru. (Photo: Reuters)
Bengaluru: This southern city once rested under a canopy of greenery; a secure ecological dock, with lakes, flowering trees and colourful birds. This was, of course, before it severed itself from nature, to inch closer to becoming the silicon heaven. And once it did, it grew anew, having abandoned everything it originally was. The 'City of Lakes' was now the 'Silicon City' — ruthless, remorseless and competitively commercial.
Bengaluru is a fast city. It moves at a break-neck speed, with a tide of people flooding in every day, to make a future here. And as it does, it ignores everything on its way, even its lakes. The city once had around 600 small and big lakes. Today, the numbers are drearily low. There remain 200 now, of which only 60 qualify as proper lakes. A slap in the face of a city that was once a joyous mother to beautiful water bodies. Activists and citizen groups intend to save these remaining lakes that are constantly threatened.
One such lake is the city's largest — Bellandur. Along with Varthur and Yemalur, this lake is begging to be saved. Urbanisation has led to a population boom, resulting in more people and sewage. The unchecked waste is commonly released in the water bodies, in the absence of a proper infrastructure to sustain the population expansion. Rampant encroachment has spelt trouble for the city, where fertile lands and wetlands — that support lake rejuvenation — are being illegally converted to support metropolitan demands. In their place, there stand high-rise apartments.
If we take a brief look at Bengaluru's history, we learn that it is situated 3,000 feet above the sea level, making the city naturally air-conditioned. This elevation — coupled with the presence of lakes — attracted millions from across the country to settle here. Most of the lakes and tanks, in and around the city, were man-made. They were created with the purpose of holding potable water, and for irrigation and fishing activities. These lakes have also been credited for replenishing the groundwater resources.
In the last 40 years, appallingly, a few of the lakes disappeared. While the Dharmambudi Lake was converted into the Kempegowda bus terminus, the Sampige Lake became the Kanteerava stadium. The Koramangala Lake is being used as the National Dairy Research Institute and the Akkithimannahalli Lake has been converted into a hockey stadium. The list is cheerlessly long.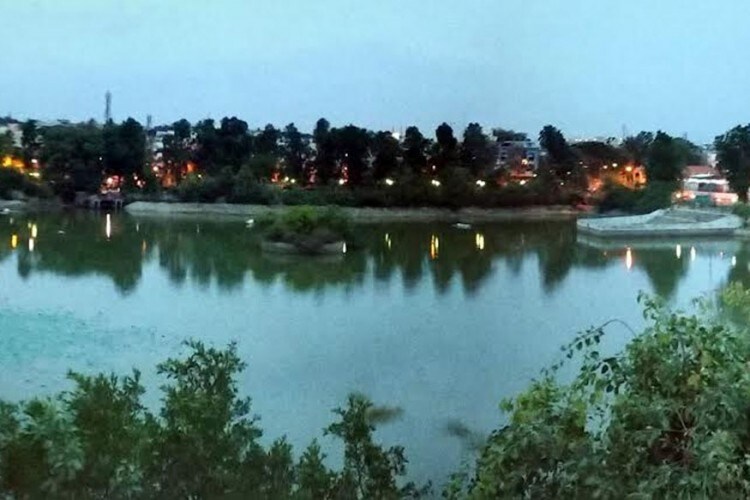 Photo Credit: S Suchitra Lata
Life is not perfectly satisfactory for condominium owners either. The occupants of luxury 'lake' view homes, are greeted by 'froth' instead.
Unendurable stink, irritation of skin and waste-dodging are the few agonizing things the residents have to deal with every day. They have repeatedly complained of lung-related ailments, chances of contracting vector-borne diseases and other infections. To top it all, this May, the froth caught fire in the Bellandur and Varthur lake areas. And the burning question remains: what is being done to save these lakes?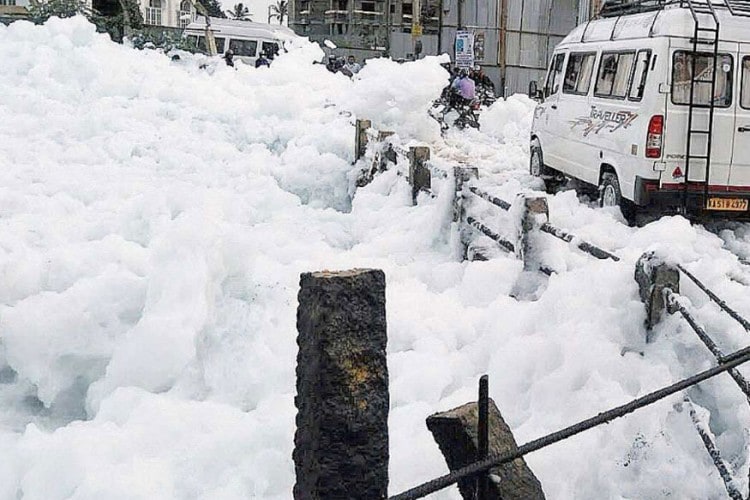 The answer is depressing. Pollution comes from untreated sewage and industrial effluents. The Bangalore Water Supply and Sewerage Board (BWSSB) is responsible for sewage control. Treatment plants are few; some of the existing ones are non-functional. Sewage seeps into fresh lakes, deteriorating their quality. Bore wells, consequently, give out water with high percentages of ammonium and phosphorus. These toxic substances add to health complications. More sewage treatment plants (STP) and effluent treatment plants (ETP) are in the 'pipeline'.
Bellandur Lake also reels under a civic custodian battle. As a result, no new renewal projects are taken up because the overseeing civic body intends to clear incoming pollutants first. Adding to the mayhem is the 918-metre lake boundary that is unguarded.
Sewage flows in from four directions — Koramangala, Chalaghatta, Agaram and Iblur. An inspection in the year 1997 by Ramamurthy, an environmentalist, showed that continuous invasion and deposition of silt and muck reduced the depth of the lake in the middle to five metres, as against an ideal 20 metres. The official petition to save the lake began then, close to two decades ago. It stands to be realised.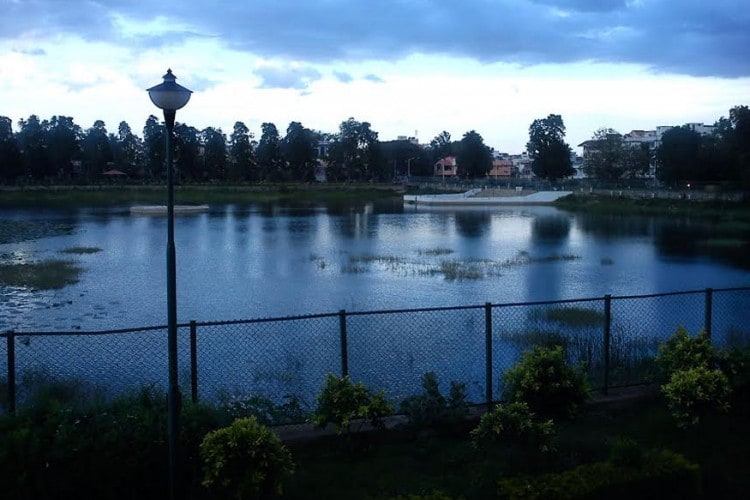 Photo Credit: S Suchitra Lata
Numbers tell a tall tale. The estimated cost to construct three STPs by BWSSB was Rs 300 crore. In December 2015, the Karnataka State Pollution Control Board (KSPCB) granted Rs 100 crore to carry out rejuvenation projects. In April, 2016, the Centre sanctioned Rs 800 crore to the Karnataka government to protect the lakes in Bengaluru.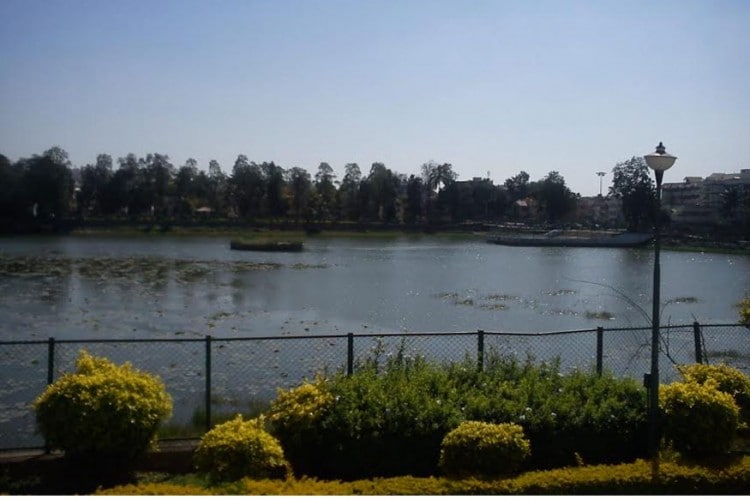 Photo Credit: S Suchitra Lata
Dr T V Ramachandra, an IISc professor who has been actively involved in the protection of lakes and wetlands in the city, disagrees with the approach. He, along with other experts are of the opinion that building huge treatment plants instead of several smaller ones will only worsen the situation. In case of failure, the entire system will be disturbed. Besides, constructing four mega plants around the Bellandur Lake will starve the other lakes of water, as treated water will only reach one lake.
To stem the crisis, Bengaluru needs proper allocation of funds. And also some sensitivity and sagaciousness. This is a city that breathes on lakes. The death of these water bodies will ensure the death of the city. It is only a matter of time.
Get the best of News18 delivered to your inbox - subscribe to News18 Daybreak. Follow News18.com on Twitter, Instagram, Facebook, Telegram, TikTok and on YouTube, and stay in the know with what's happening in the world around you – in real time.
Read full article