There are no Muslim or Christian Terrorists, Says Dalai Lama
Dalai Lama, who is on a three-day visit to Manipur, said: "People cease to be Muslim, Christian or any group the moment they became terrorists."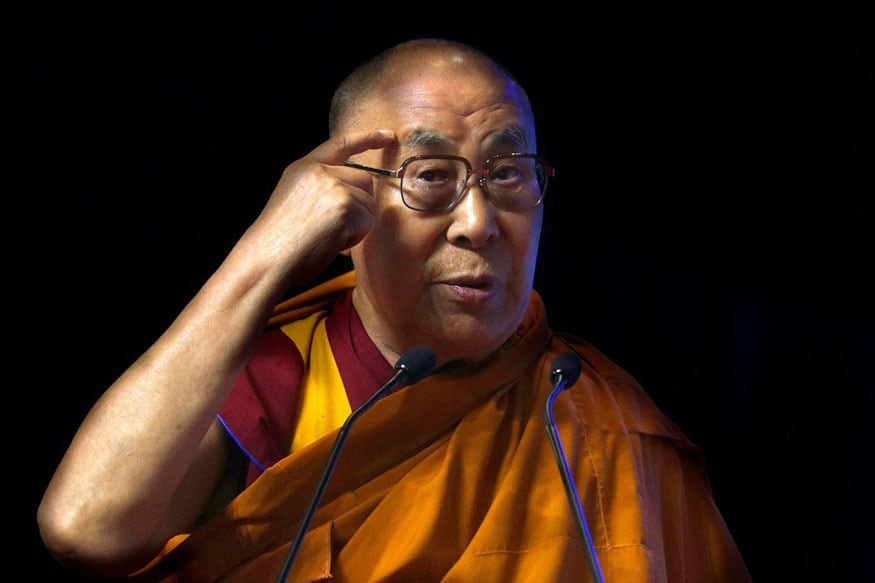 File photo of Tibetan spiritual leader the Dalai Lama. (Image: AP)
Imphal: Tibetan spiritual leader Dalai Lama on Wednesday said that terrorists have no religion and there are no Muslim or Christian terrorists, because once they embrace terror, they have nothing to do with religion.
"People cease to be Muslim, Christian or any group the moment they became terrorists," the Dalai Lama said at a public reception in Imphal. Dalai Lama is on a three-day visit to Manipur.
The Tibetan leader also said that he has a strong objection to the "America first" slogan of US President Donald Trump.
A strong votary of non-violence, the Nobel Prize winner said violence does not solve any problem.
"India, which has a tradition of 1,000 years of non-violence, could ensure world peace by reviving the ancient knowledge."
According to him, almost all the problems people face today were "our own creation".
He underlined the need to control emotions. Anger weakens people's immune system and as such was bad for health, he warned.
"Out of seven billion people on earth, six billion are children of god while one billion are non-believers."
Problems around the world can be solved through dialogue, said the Dalai Lama, who has lived in India since fleeing his homeland in 1959 and who is hated by the Chinese Communist regime.
India with her ancient knowledge and education could ensure world peace, he said. "China has also potentialities except for the Communist ideology."
The spiritual leader said that the widening gap between the rich and poor was morally wrong. "This gap is visible in India and Manipur also."
In his speech, the Dalai Lama recalled how he came to India as a refugee 58 years ago. India is also home to some 100,000 Tibetans.
(With IANS inputs)
Get the best of News18 delivered to your inbox - subscribe to News18 Daybreak. Follow News18.com on Twitter, Instagram, Facebook, Telegram, TikTok and on YouTube, and stay in the know with what's happening in the world around you – in real time.
| Edited by: Huma Tabassum
Read full article