They should've shown my abs in Guzaarish: Hrithik
'Guzaarish' deals with the sensitive issue of euthanasia and won critical acclaim.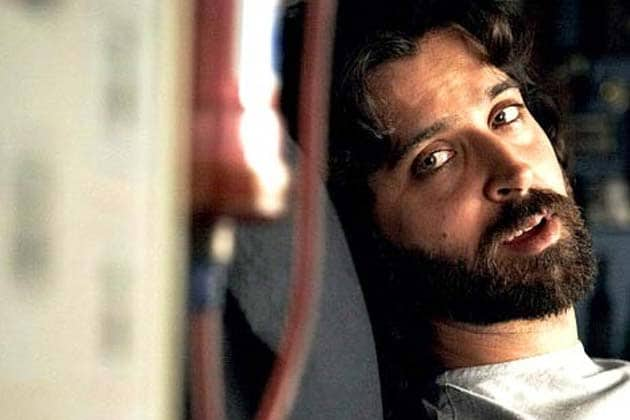 'Guzaarish' deals with the sensitive issue of euthanasia and won critical acclaim.
Mumbai: Hrithik Roshan had worked hard for Sanjay Leela Bhansali's 'Guzaarish', but it didn't work out at the box office. The star says that if they had shown "some happiness, my body and abs", it would have worked.
"Each film has a scene which has its own level. Had I set a balance in 'Guzaarish' then it would have worked. Finally it's a business, but if we had a balance in the emotions it would have worked," said Hrithik, who is right now looking forward to his forthcoming film 'Agneepath'.
"If we would have shown some happiness, my body, biceps and abs in my younger days, it would have made a difference. Maybe we missed out on that," added the Bollywood heartthrob who played a paraplegic patient in the movie.
Released in 2010, 'Guzaarish' deals with the sensitive issue of euthanasia and even won critical acclaim, but it couldn't set the cash registers ringing.
The film's box office fate notwithstanding, Hrithik says Ethan, his character in 'Guzaarish', will always be close to his heart.
"I agree with Ethan to a large extent. He did not want to die. He has written books, he is a radio jockey... so after living his life, now he wants to die with his eyes open," said Hrithik who recently turned 38.
What makes him happy is that people still talk about the movie, he said.
"After six months, when I met people and when they said that they saw the film on DVD later, they say why didn't we see this film when it was released... After all this, I feel we missed out on the balance. May be, if we had some balance in the promotions, it would have clicked," he said.
The makers of 'Guzaarish' have now decided to release the movie in Latin America. The film had been released in India in November 2010 and producers UTV Motion Pictures will be releasing it in Peru (Latin America) in February 2012, a statement issued by the company said.
"Latin America, as a new market, is a focus for us. The Indian population is limited in Peru, which makes it significant to have a release for the film there. We are looking forward to the release in Peru," UTV Motion Pictures,
Senior Vice President, International Distribution and Syndication, Amrita Pandey, said in a statement here.
UTV, who is also co-producing 'Ek Main Aur Ekk Tu' with Karan Johar, will be releasing the Spanish trailer of the movie across the theatres in Peru. The romantic-comedy film directed by Shakun Batra features Imran Khan and Kareena Kapoor in the lead and is up for release in February 10.
Get the best of News18 delivered to your inbox - subscribe to News18 Daybreak. Follow News18.com on Twitter, Instagram, Facebook, Telegram, TikTok and on YouTube, and stay in the know with what's happening in the world around you – in real time.
Read full article