GET Stock

Quotes


This Factory Worker Will Lose His Only Son If He Doesn't Pay On Time
Five-year-old Ayush suffers from a rare disease called Aplastic Anemia. He needs operation in the next 10 days.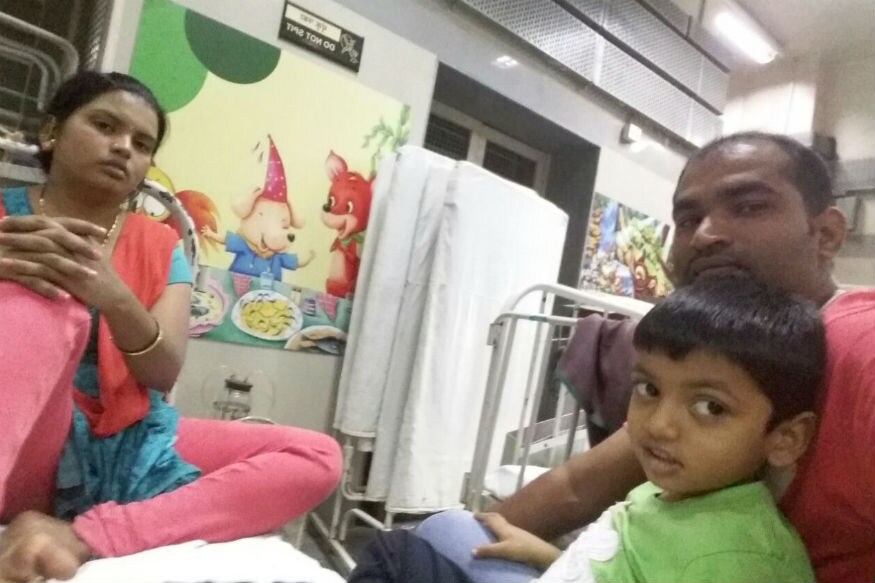 Five-year-old Ayush suffers from a rare disease called Aplastic Anemia.
My name is Anil Shirodkar, a factory worker and a father of my ailing 5-year-old, Ayush. My son has a rare disease called Aplastic Anemia. Every other day, his platelet count drops to an alarming level, leaving us all petrified. I was horrified when my son sneezed and started to bleed from his nose. There are times when his gums begin to bleed even when he talks. Whether he'll be able to survive this situation is a question that the doctors don't have an answer to and that has left us devastated. One possible solution to his condition right now is a bone marrow transplantation surgery that costs Rs. 20 lakh. While I'm the willing bone marrow donor, I don't have the resources to afford this life-saving surgery for my son. Please help me by donating
here
.
My monthly salary is Rs. 8,000 and I live with my wife and my only son in Kandivali. Since I'm the sole earning member of my family, I don't have any support to pay for my son's surgery. The money I make is being used to run the house and also to pay the medical bills. I feel like I've reached a dead end - I've borrowed money from my relatives and friends. Considering my son's situation, my boss has given me an advance from the salary I draw. I even had to sell my wife's mangalsutra to pay for the preliminary tests and medication. After paying almost a lakh so far, arranging for more money is completely out of my capacity. And time is not on my side.
Ayush needs to be operated in the next 10 days. If not operated on time, he can suffer from brain haemorrhage. My son is just 5 - please
help
me, I'm in desperate need of money.
For almost two years, running to the local doctor became a fortnightly routine for both of us because my son suffered from fever frequently. Once, when he was trying to reach the umbrella kept on the loft, it fell just below his eye and soon it developed swelling. After a few days, the swelling turned into what looked like a clot. The clot later started spreading to the other parts of his face. That's when the local doctor feared it could be cancer and advised us to get blood tests done immediately. Painful tests were followed by a disturbing diagnosis - Aplastic Anemia.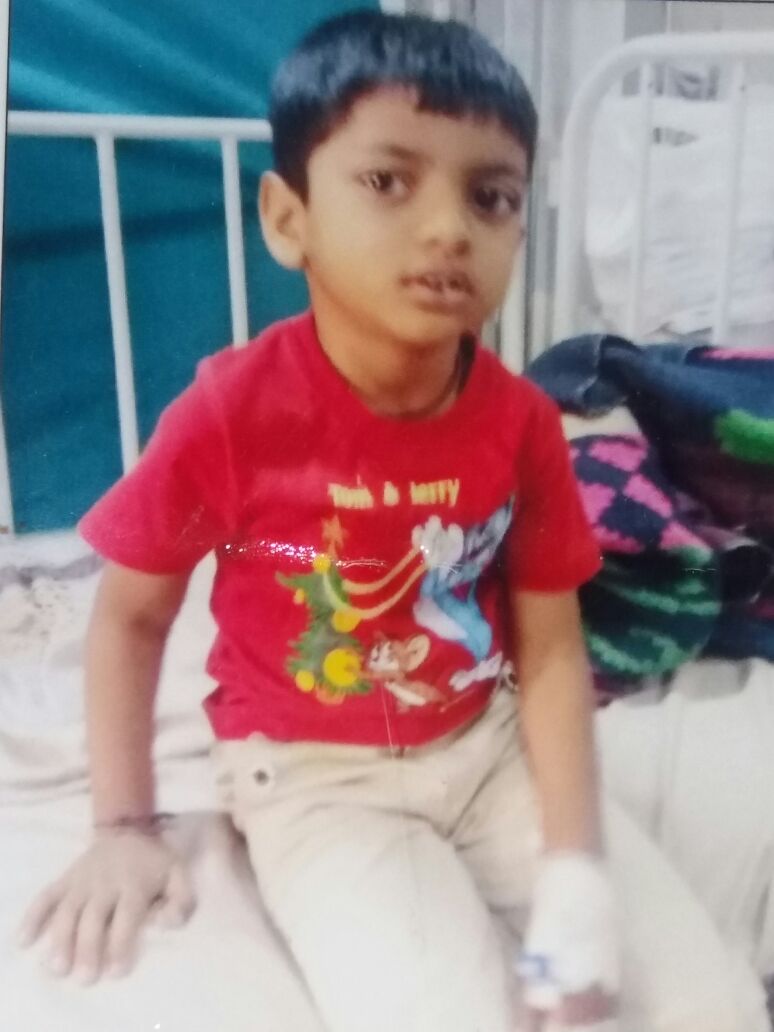 Aplastic Anemia has confined my son to our house. He has taken a break from his school. He loves playing with his friends. He doesn't listen to us when we ask him to take rest. I don't blame him, he's too young to understand the gravity of this situation. If he falls, it can lead to infection or a clot and that's something we can't let happen so we try our best to keep him happy within the four walls of our house.
Ayush needs regular blood transfusions to maintain the level of blood in his body. Each transfusion costs us Rs. 3,000 and the medicines to be taken with that cost an additional of Rs. 6,000. One medicine in particular costs Rs. 3,500 - this needs to be taken every 8 days. This disease has drained us of all our money.
With your help in the form of
donations
, we can pay for the surgery on time.
The hospital is not allowed to operate before the amount is gathered - that's my reality. Because I've received an advance from my company, there's going to be no influx of money for the next few months. He's going to be highly prone to infection so we have to make sure he's looked after with utmost care. But right now I'm focusing on gathering the money that's required to save Ayush's life. I don't want to lose my only son - he means everything to us. Even a small donation would make a huge difference to our lives - it will give us what we what we value the most, our son's life.
You can donate to Anil's fundraiser on
Ketto
.
(Disclaimer: This is a sponsored article and News18 doesn't hold any responsibility for the content)
Read full article
Countdown To
Elections Results
To Assembly Elections 2018 Results