This Pakistan Spy Ring Exclusively Recruits Hindu Boys With Saffron Links
And that is not all. Anti-terrorist squads of more than one state are also probing links of the arrested people to Naxals extremists from Bihar and Chhattisgarh. A secret note prepared exclusively by the ATS for the Chief Minister of Madhya Pradesh has highlighted the background of Manoj Mandal, the latest one arrest in the case from the 'Naxal-affected' region of Jamui in Bihar.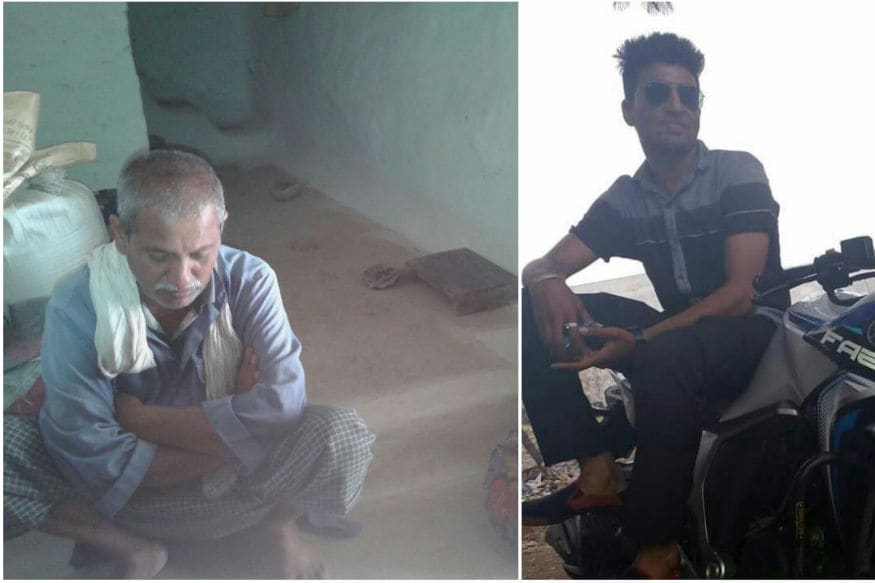 MP ATS believes Balram Singh, 26, (right) to be the key member in the recently created financial wing of the ISI.
New Delhi: On November 12 last year, Jammu and Kashmir police nabbed two people — Dadu and Satvinder Singh — in RS Pura for allegedly spying on military installations. There seemed to be nothing extraordinary about it. After all, 22 other Pakistani spies had been caught in 2016.
But as intelligence agencies began looking at the source of their funds, they stumbled upon a unique, self-sustaining model of finance, based on a telecom fraud, the likes of which they had not encountered in any spy case earlier.
The extent of the fraud that fuelled ISI's spy network, and possibly its terror cells in India, has been calculated to be over Rs 30,000 crore.
This model, unlike direct hawala routes that spies and terrorist organisations were known to thrive on earlier, generates money from Indian victims who are conned by ISI's Indian recruits, using Indian telecom services and Indian banks.
Investigators looking into the Pakistani spy ring case have unearthed the involvement of people with remarkably different backgrounds.
From Gulshan Kumar, who worked with the NATO on complex military technology in Afghanistan, to Balram Singh, a young boy from a far flung village in Madhya Pradesh who flaunted his association with the Bajrang Dal did not even complete his matriculation.
But there is one thing that has surprised intelligence officers.
Though the involvement of Hindus working for Pakistani spies or working as their facilitators has been established before, intelligence officers have never found a network of financers to foreign intelligence comprising almost exclusively of Hindus.
Some of them, who've been identified and arrested in this case, were card-carrying members of BJP and RSS affiliates like the Bajrang Dal. Many others didn't hold official memberships but were closely associated with mainstream and fringe Hindu groups.
These were the people who worked directly with Pakistani handlers to fund ISI spies and possibly sleeper cells of terror groups.
And that is not all. Anti-terrorist squads of more than one state are also probing links of the arrested people to Naxals extremists from Bihar and Chhattisgarh. A secret note prepared exclusively by the ATS for the Chief Minister of Madhya Pradesh has highlighted the background of Manoj Mandal, the latest one arrest in the case from the 'Naxal-affected' region of Jamui in Bihar.
A senior ATS officer in Madhya Pradesh, who was part of the team that monitored and carried out most of the arrests made in this case, says investigations have unearthed a network which is way greater than anything they've ever seen or handled.
They have so far obtained over 100 Pakistani numbers whom the local Indian recruits in various states were in touch with.
"We've found that there is almost no state in India where such financial models have not sprung up. According to our investigations, such models are present in more than 100 locations across the country. We have shared intelligence with central agencies and with ATS of these states."
Another senior ATS officer, investigating this case, said that though the agency hadn't been taking ISI's name officially, since there was little evidence to prove it, there was no doubt about who was pulling the strings.
"After four months of investigation, we've found this new working model of Pakistani spies. Officially, of course, we're not mentioning ISI's name because we have no evidence to connect ISI directly to the case. But an intelligent guess has led us to believe that no other agency in Pakistan, and we've traced several hundred Pakistani phone numbers, would be interested in designing and executing something like this."
According to Delhi Police's Special Cell and Madhya Pradesh ATS, two key people who are believed to have been instrumental in setting up this model of business in the country are Gulshan Kumar and Abdul Jabbar.
Gulshan Kumar, who was arrested last month from New Delhi, is understood to have set up several such SIM boxes and parallel phone exchanges throughout the country. He had the means and the knowhow to do it based on his five-year experience of setting up such exchanges for the American military in Afghanistan, as a contractor appointed by NATO.
The other, Abdul Jabbar, who was arrested on February 17, is believed to be the crucial link of ISI who helped route the lottery and online fraud money parked in banks of Satna and Rewa district of MP to operatives in Jammu and Kashmir via his couriers and hawala.
The key to understanding ISI's recently devised working model in India, which one Intelligence Bureau official claimed had "confounded" them, may be through the profile of ground workers that the Pakistani intelligence agency managed to cultivate in India.
Most of these people, who kept books for their Pakistani handlers and maintained illegal parallel exchanges have one thing in common — they were boys from small towns, quite ambitious, coming from very poor families, almost never educated beyond Class 10, with strong Hindu affiliations.
MP ATS believes Balram Singh, 26, to be the key member in the recently created financial wing of the ISI. Singh, who comes from a family that is barely able to make ends meet, was just a few years ago found stealing power cables. In a very short span since then, he went on to acquire very expensive taste, in motorcycles, luxury cars and clothes.
Though Singh was not an official member of any political outfit, locals say he was regularly seen in Bajrang Dal rallies held in Satna.
"He needed a lot of clout to get away with what he was doing; to make influential people not notice and question his abrupt financial growth. This is why he hung around with local police and Bajrang Dal regularly," said Ramashankar Singh, a local in Satna.
Police officials believe Balram Singh and his friends were able to influence bank officials to a great extent, who helped them deposit and withdraw huge amounts on a daily basis, without asking a question.
"The bank officials may not have felt it necessary to put these questions to Balram, considering the business they gave him. But they ignored several flags . Balram and his associates used to regularly deposit amounts just below Rs 50,000 to avoid being detected by agencies monitoring PAN cards. This should have been brought to our notice. We are investigating their roles as well," said an officer, who is part of MP's ATS team probing this case.
Singh hails from a village called Suhas, about 30 km from Satna. The village is underdeveloped with very few toilets, almost no regular water supply and irregular power.
The only remarkable thing about the village is that around 250 boys from it have gone on to join the Army. Most of the villagers, including Balram's parents, work as farmers.
"Balram also tried to join the Army and police but failed. Then someone told him about a job in Dubai. We arranged around Rs 2 lakh for him. He gave the money to his agent and flew to Dubai only to be told that there was no job. All of us were quite distressed," his father Shivkumar Singh said.
Desperate to make quick money, Balram Singh through a friend, Rajeev Tiwari, got in touch with a person from Pakistan, who eventually became his handler. Balram Singh's job was to create hundreds of accounts and transfer money that came through the SIM box businesses to other accounts. Singh got a commission in turn.
"The amounts were small and the commission was huge initially, around 40 per cent. They wanted to lure him in while testing his loyalty. Singh proved his loyalty and was awarded with bigger amounts later on. He used to make about Rs 4 lakh every month through his handlers," a senior officer privy to the investigation said.
Singh did not share his bounty with his family — his brother continued to run an upholstery shop in Satna (and is now on the run), and did not contribute towards the wedding of his sister (the wedding is now in doubt after charges of treason were levelled against her brother). But he lived a lavish life.
Singh's parents now live alone, having been ostracised by their relatives and other villagers.
About 50 km from Suhas is village Podhi, where Balram Singh's mentor Rajeev Tiwari and his family lived till recently. In terms of amenities, Podhi is no better than Suhas.
The village sarpanch and once a friend of Tiwari, Pradeep Kumar Jaiswal, described Tiwari family's rags-to-riches story.
"Their family has just a few acres of land, from which they sold bits and pieces to meet their financial needs. He came from a troubled family. His sister and two sisters-in-law had committed suicide. They had cases against them and barely enough to eat. But suddenly in the last two years, they got themselves a couple of SUVs, a motorcycle, and CCTV cameras installed around their home."
He added, "As a young boy, Rajjan used to tell me that he wouldn't stay in Podhi for long. That he would find a way to live comfortably. But at that age, we all dream of it and forget about what's beyond our means. Rajjan never stopped speaking about his dreams."
Today, nobody goes to or talks to the Tiwaris anymore. "Deshdroh hai to hai."
The profiles of Balram Singh and Rajeev Tiwari are quite similar to other boys of their milieu who were arrested, are on the run or whose involvement is being investigated by the state's ATS — Sanyog, KP Yadav, Dhruv Saxena, Jitendra, Ashish Singh Rathore, Raj Bahadur Singh among others.
Dhruv Saxena was found to be working in the BJP's IT cell, Jitendra was related to a BJP councillor from Gwalior, and both Ashish Singh Rathore and Raj Bahadur Singh were official members of the Bajrang Dal.
In case of Ashish Singh, the Bajrang Dal even issued a formal note expelling him from their outfit.
The ATS has so far remained mum about how the ISI zeroed-in on these recruits.
But a state IB official who has investigated espionage cases before said: "Their recruiters are the people employed on a very short-term basis. The moment recruiters put Pakistani handlers in touch with potential recruits, they're either asked to move to different locations or are shunted. But in this case, they clearly seemed to have got hold of very good head-hunters who've done their homework really well."
Though MP ATS may pat its back for cracking this case, but boys like Balram Singh, Rajeev Tiwari, Dhruv and Jitendra, though located in different parts of Madhya Pradesh, were part of just one module. By the police's own admission, more than 100 such modules are operating in the country today.
Even officers working on this case aren't sure about their achievement.
"Meat exporter Moin Qureshi could be nabbed because agencies were monitoring his business for several months. That's not the case with Jabbar. Proving hawala links are very tough. Similarly, boys like Balram and Rajeev have spoken to Pakistani handlers, but we'll have a tough time establishing their role in a conspiracy against the nation. Even if we succeed, there are 100 other modules in the country at work right now. How much can we achieve?" said an officer in the MP ATS team.
The task at hand is much beyond anything that a single agency may have ever handled in the country. And the job is more complex than what anti-terror agencies in the country have ever handled.
Multiple agencies, including the IB, military intelligence and ATSs of various states are working on this case. How far will they allow themselves to be stretched? How big a nexus will this eventually turn out to be? How deep has the ISI been able to penetrate are questions that nobody in this country may have an immediate answer to.
Meanwhile, average boys like Balram will continue dreaming big and answering calls they're not supposed to.
Catch the biggest newsmakers and the biggest newsbreaks on CNN-News18, the only news destination. Keep watching CNN-News18 at just 50 paise per month. Contact your cable/DTH operator now!

*Rental/capacity fee of Rs. 130/- as charged by cable/DTH operator may apply. **GST extra.
| Edited by: Nakshab Khan
Read full article
Countdown To
Elections Results
To Assembly Elections 2018 Results