One Killed as Bus With 70 Students Falls Into Gorge in Gujarat's Dang
The bus was travelling on the Mahal-Bardipada route in the Dang district.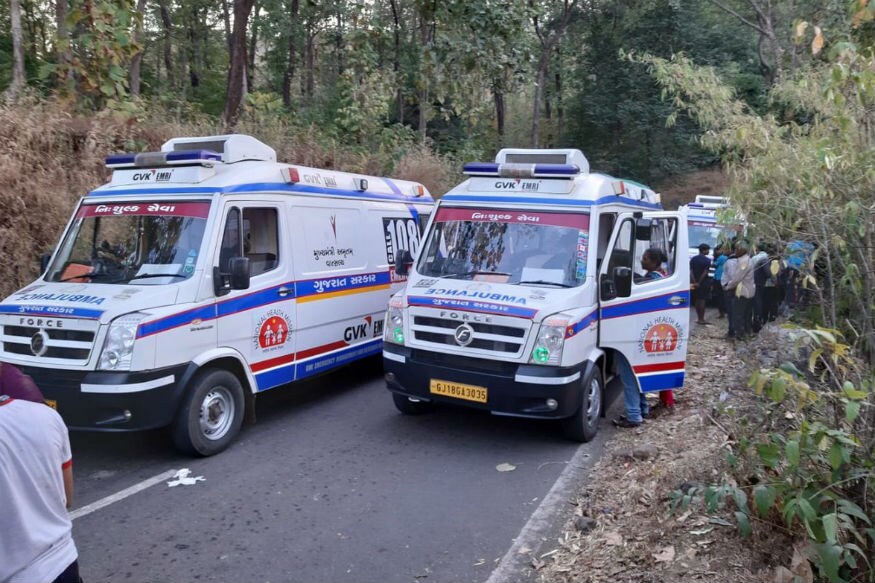 The bus was travelling on the Mahal-Bardipada route in the Dang district.
Ahmedabad: At least one student was killed Saturday after a private bus carrying around 70 students from Surat in Gujarat fell into a gorge near Ahwa in Dang district, police said.
Other students, all in the age group of 10-16 years, were rescued from the wreckage of the bus by police and local authorities.
The accident took place this evening on Mahal-Bardipada road near Ahwa town, around 380 kms from here.
The bus was coming from Shabri Dham, a religious and tourist spot in the district, said Superintendent of Police of Dang, Shweta Shrimali.
"One student died in the accident. We have rescued around 70 others who were stuck in the bus after it fell into the gorge," she said.
Some of the injured students were shifted to Ahwa civil hospital while others were taken to Surat civil hospital after being rescued by local authorities and police.
All the students are residents of Amroli area in Surat.
They had gone for a picnic to Dang which was sponsored by their tuition class in Surat, according to a parent of one of the students.
Get the best of News18 delivered to your inbox - subscribe to News18 Daybreak. Follow News18.com on Twitter, Instagram, Facebook, Telegram, TikTok and on YouTube, and stay in the know with what's happening in the world around you – in real time.
Read full article