Thriller 'Contraband' nabs box office title
'Contraband' starring Mark Wahlberg grabbed the weekend movie box office title.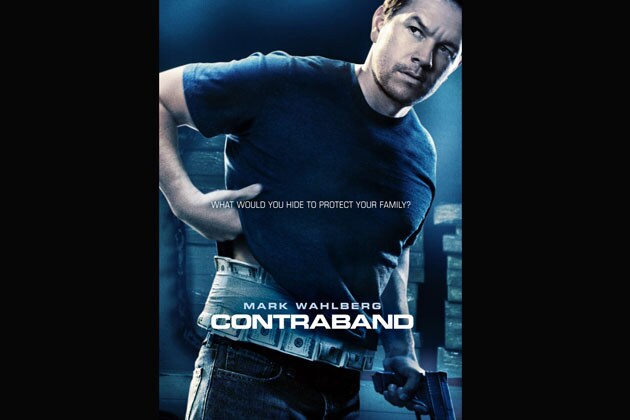 'Contraband' starring Mark Wahlberg grabbed the weekend movie box office title.
Los Angeles: Adult thriller 'Contraband' starring Mark Wahlberg grabbed the weekend movie box office title, beating expectations with an estimated $24.1 million in ticket sales at U.S. and Canadian theaters.
'Contraband' added $1.5 million from seven international markets for a global opening-weekend debut of $25.6 million, distributor Universal Pictures said.
In second place, a 3D remake of Walt Disney Co's (DIS.N) animated classic 'Beauty and the Beast' also topped studio forecasts with $18.5 million at North American (U.S. and Canadian) theaters from Friday through Sunday.
'Contraband' tells the story of a smuggler, played by Wahlberg, who takes on a risky job to help settle his brother-in-law's debt. Critics gave the film a mixed reception, with 46 percent of reviews praising the movie on website Rotten Tomatoes. Audiences liked the movie better, giving it an A- grade on average in polling by survey firm CinemaScore.
'Contraband' cost about $25 million to produce and was co-financed by privately held Relativity Media. The movie's performance exceeded Universal's forecast for opening-weekend sales of around $15 million, said Nikki Rocco, president of distribution for Universal Pictures. "It is clearly, clearly a success for us," Rocco said.
Universal projected domestic receipts for 'Contraband' would rise to $28.4 million by the end of Monday, the U.S. Martin Luther King Jr. holiday.
Disney projected 'Beauty' would ring up $24.7 million through Monday, attracting families with many children home from school for the holiday.
The studio converted 'Beauty' to 3D after last fall's remake of 'The Lion King' in the same format roared to $169 million in global sales, surprising the movie industry and the studio. The conversion of 'Beauty', originally released in 1991, cost about $10 million and Disney had projected three-day sales around $12 million.
After 'Lion King 3D', "we wanted to make sure this was not a one-time flash-in-the-pan kind of thing. This shows that was not the case," said Dave Hollis, executive vice president for motion picture sales and distribution at Disney. The studio plans future 3D releases of 'Finding Nemo', 'Monsters, Inc.' and 'The Little Mermaid'.
In third place for the weekend, Tom Cruise's action sequel 'Mission: Impossible - Ghost Protocol' brought in $11.5 million during its fifth weekend in theaters. To date, the movie has generated $506.7 million around the globe.
New movie 'Joyful Noise', a musical tale about a church choir, ended the weekend in fourth place with $11.3 million domestically.
'Joyful Noise' stars Queen Latifah and Dolly Parton in her first big-screen role in 19 years. The pair play leaders of a small-town church choir trying to win a singing competition.
In fifth place, Robert Downey Jr.'s detective sequel 'Sherlock Holmes: A Game of Shadows' grossed $8.4 million at domestic theaters.
Universal Pictures, a unit of Comcast Corp (CMCSA.O), released 'Contraband'. The studio division of Walt Disney Co (DIS.N) distributed 'Beauty and the Beast 3D'. 'Joyful Noise' and 'Sherlock Holmes' were distributed by Time Warner Inc (TWX.N) unit Warner Bros. Paramount Pictures, a unit of Viacom Inc (VIAB.O), released 'Mission: Impossible'.
Get the best of News18 delivered to your inbox - subscribe to News18 Daybreak. Follow News18.com on Twitter, Instagram, Facebook, Telegram, TikTok and on YouTube, and stay in the know with what's happening in the world around you – in real time.
Read full article