Thrown Out of Train by Bihar Cops, Class 12 Boy Dies; Police Claim He Was Drunk, Jumped Out
The matter came to light on Tuesday when a video of train passengers confronting the accused men went viral.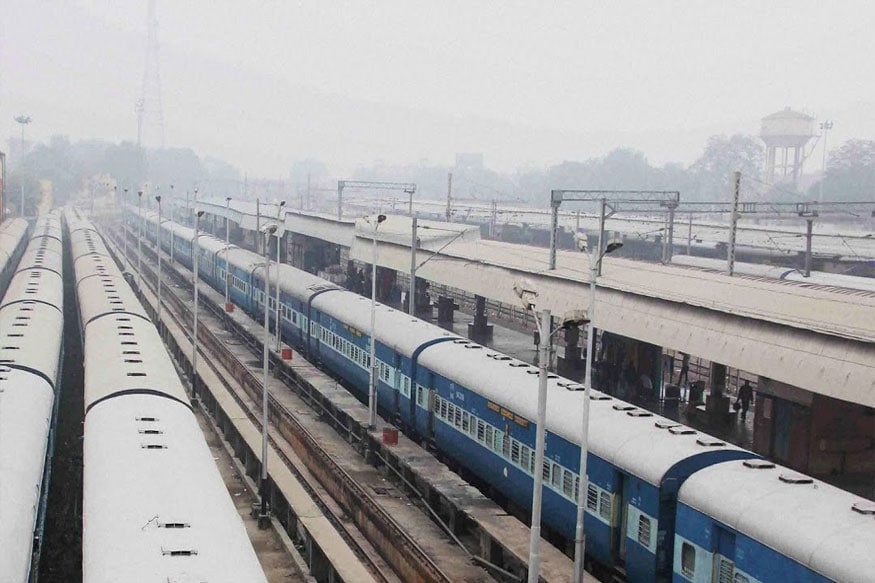 Image for representation. (PTI Photo)
Patna: A class 12 student died after an escort team of Bihar Police allegedly threw him out of the speeding Ranchi-Patna Janshatabdi Express last Friday. The matter came to light on Tuesday when a video of train passengers confronting the accused men went viral.
But Ashok Kumar Singh, Superintendent of Police (Railways), claimed that the victim, identified as Venkatesh Sharma alias Chunnu Sharma, was travelling under the influence of alcohol. He got frightened on seeing the police and jumped off the train, Singh said. Krishna, who travelling with Chunnu, denied the police version. Krishan was arrested by police for travelling under the influence.
Gaurav, younger brother of the deceased, told News18 that on the night of September 28 his brother was travelling with a valid ticket which was not confirmed and the policemen demanded money for letting him stay onboard.
"My brother was a very humble and sober person and had no addictions. He never engaged in a fight with anyone. Even the classmates and teachers of Anugrah Narain Magadh Medical College where he studied are taken aback with the news. We are getting support from them and our family will fight to ensure justice is delivered," Gaurav said.
The relatives of Chunnu, a resident of Gaya, said they will file a court case as the Railway police is not cooperating.
Gaurav raised suspicion about the police version, saying, "It's been four days since the incident but the postmortem report has still not come. The report will prove that my brother had not consumed liquor as claimed by the police team."
The video that has now gone viral shows passengers confronting the two accused with a volley of questions as one person claims he saw the policemen throwing Chunnu out of the train. The passenger recording the argument is then heard claiming that a passenger was just thrown out of the train between Kodarma and Gaya.
Get the best of News18 delivered to your inbox - subscribe to News18 Daybreak. Follow News18.com on Twitter, Instagram, Facebook, Telegram, TikTok and on YouTube, and stay in the know with what's happening in the world around you – in real time.
Read full article