'Time to Stop Obsession with Elite Institutes, Most Enrollment is in Affiliated Colleges'
Former VC of National University of Educational Planning, Professor R Govinda spoke to News 18 about how autonomy will influence education in the country in the long run.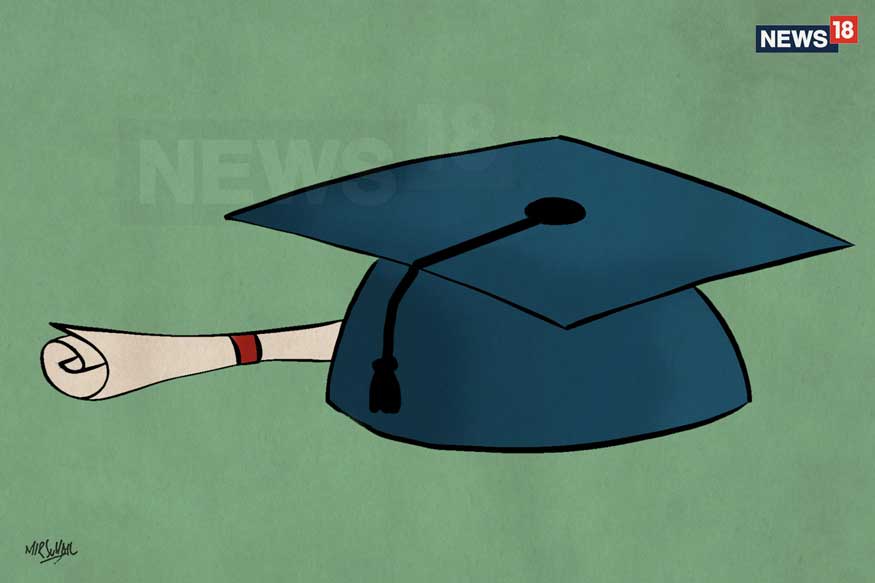 Image for Representation
New Delhi: Autonomy is the government's buzzword on education, with Human Resource Development minister Prakash Javadekar following the policy of "fund and forget" for institutions of higher learning. The IIMs were among a host of premier institutes which were granted greater autonomy in recent times. Noted academic and former vice-chancellor of National University of Educational Planning, Professor R Govinda spoke to News 18 about how the reforms will influence education in the country in the long run.
The HRD minister Prakash Javadekar recently said that granting autonomy to higher education institutes is like liberalizing education sector. How is this going to pan out in future?
Some of the references to granting autonomy sound like taking a back door route to privatisation. Public higher education institutions have been told to raise resources to the tune of 30% of the expenditure. The only way institutions can meet this requirement is to treat education as a marketable commodity by charging high tuition fee without commensurate investment in material and human resources. We have to also read this with the policy of promoting loans rather than grants and scholarships. This would further disrupt both quality and equity in the higher education system in the country which is already fragile and under resourced.
The government announced the Institutes of Eminence and IIMs have been given autonomy – how do you look at this move?
Institutions become eminent by virtue of the work they do – just tinkering at the top is not going to make Indian higher education better. We need radical reforms. Harvard has around 20,000 students – Oxford the same. Delhi University has 1.25 lakh students with nearly hundreds of colleges. If I am not wrong Mumbai University has 5 lakh students and more than 700 affiliated colleges. In general our universities are too large mainly consisting of affiliated colleges and cannot be managed with any academic rigour.
As far as IIM autonomy is concerned the fact that they can give degree is very secondary. Whether they have autonomy to award degrees or not, the IIMs have been recognized globally as premier institutions. They have been as good as international business schools. Government institutions can also perform if allowed to function without interference and imposition from outside – like the Indian Institute of Science (IISc) Bangalore.
What about academic research in higher education – considering that the government is working on programmes to encourage research?
There is a deterioration of research base. India's contribution to research in science is only half of that in countries such as the United Kingdom, Germany, China or Japan. This is a surprise given the capacity of our economy. Our share is only 3% of the research output in the world.
During the 1980s and early 1990s the output of India's research base was almost static while other countries grew rapidly, particularly other countries in Asia. China expanded with an intensity and drive that led to it overtaking European countries in the volume of its research publications.
India is just beginning to improve and has only now got back to the relative position it held 30 years ago. Our research portfolio essentially consists of traditional disciplines such as those related to agriculture, which is not bad thing with a huge population to feed. But the research needs diversity and expansion in emerging areas such as pharmaceuticals and rapid growth in surprisingly small research areas such as computer sciences.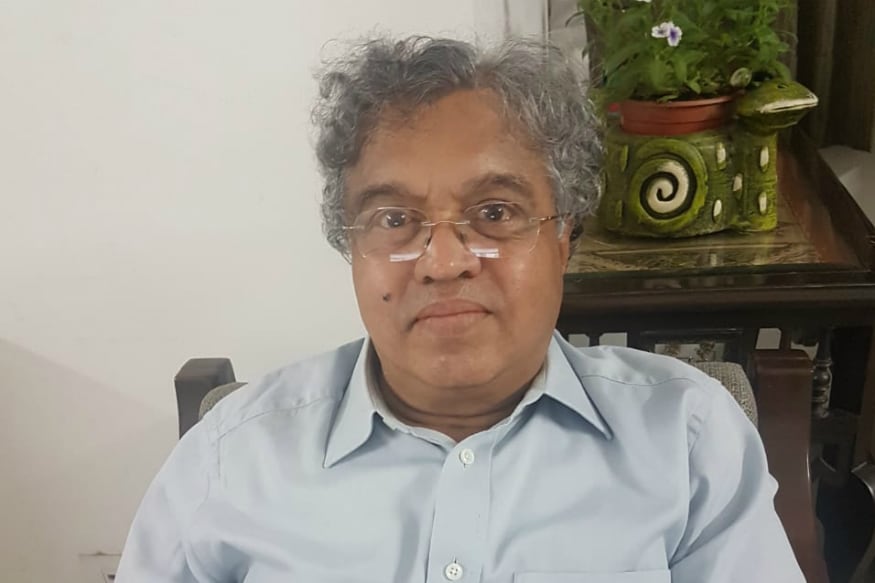 Professor R Govinda is a noted academic and former vice-chancellor of National University of Educational Planning.
With lot of thrust being given to autonomy there is fear in academic circles that it would lead to commercialization of education.
Fully self-financing institutions lead to gross commercialization – fully self-financing courses in traditional universities do the same. Merely creating a hundred colleges with some autonomy, with reduced funding is not going to change the situation significantly. In the American system no undergraduate student at a public or private non-profit college or university pays the full cost of his or her education because of substantial support provided to them. In private higher education such student support comes from income that the endowments of the university provide through alumni, foundations, corporations and other donors. In public higher education these subsidies come from all these sources as well as from state appropriations. In the absence of such robust financial support mechanisms in India, withdrawal or even substantial reduction in government financing will seriously jeopardise both quality and equity of the system.
How has the higher education scene changed in India over past few years?
It has expanded mainly through increased enrolment in private colleges – private universities have increased in number but total enrolment through them is very minimal. Marketability of the course and programme is the main criterion in this expansion. This has also resulted in increased inequality in the education system of the country.
What are the other pressing issues in higher education?
Higher education is a multi-layered situation in India. Institutions like IITs and IIMs are very few – specialized largely having a single focus area. In reality the major part of enrolment is in affiliated colleges, which is an outdated colonial vestige and no other country has this model. It is time we give up our obsession with elite institutions. They can take care of themselves as these institutions and the few central universities form a miniscule part of the Indian higher education system. The larger system accounting for more than 90 percent of enrolment need urgent attention and require radical action to set right the course of development. In fact, inadequate supply of qualified human resources is already stalling economic growth prospects. We have to attend to the hinterland of higher education not just the frontiers.
Do you think our higher education is very textual – we need to make it more interactive and engaging?
Teaching has been totally neglected. No pedagogy orientation to new entrants to new profession. Research is trivialised with no corresponding funding and academic resources. This is also linked to autonomy – research and teaching has to be closely linked. A large proportion of higher education teachers only teach undergraduate classes in a poorly equipped academic environment even in best of colleges. They neither have any freedom to innovate and design new courses for study nor do they have any scope to conduct serious research.
What is autonomy and can you also provide some historical perspective?
Autonomy has three dimensions – academic, administrative and financial – self management in all three aspects. Academic autonomy should also include internal administration, including faculty recruitment and management within a broad framework. Funding without interference is the need of regulation makes sense only when autonomy and financing is not an issue.
Autonomy or no autonomy is an old debate. It is as old as the idea of the university in Europe which first emerged from religious institutions. Then came the patronage and control by the state. Modern higher education in Europe and US has overcome this dilemma. Fund but do not interfere in academics and internal administration, regulate but do not control or prescribe, these are the ground rules to be followed for development of higher education.
Get the best of News18 delivered to your inbox - subscribe to News18 Daybreak. Follow News18.com on Twitter, Instagram, Facebook, TikTok and on YouTube, and stay in the know with what's happening in the world around you – in real time.
| Edited by: Mayur Borah
Read full article