Timeline: Major security incidents in France
November 2011 - A firebomb attack guts the headquarters of Charlie Hebdo after it put an image of the Prophet Mohammad on its cover.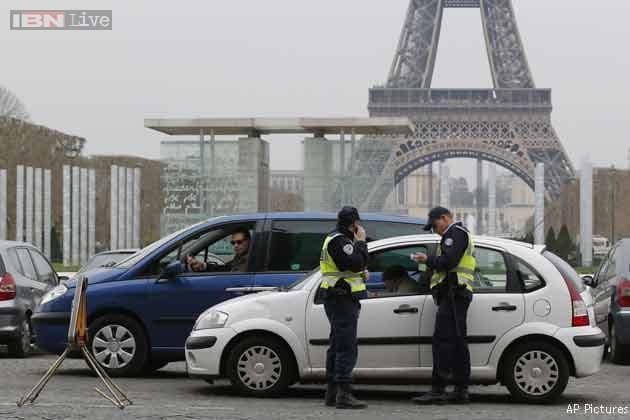 November 2011 - A firebomb attack guts the headquarters of Charlie Hebdo after it put an image of the Prophet Mohammad on its cover.
Paris: Gunmen stormed the Paris offices of the weekly satirical magazine Charlie Hebdo, renowned for lampooning radical Islam, killing at least 12 people, including two police officers in the worst militant attack on French soil in recent decades.
Here is a timeline of some major security incidents over the last 40 years in France.
May 4-5, 1976 - A wave of bombings rocks Corsica as the separatist Corsican National Liberation Front (FLNC) is born.
May 20, 1978 - Palestinian militants open fire at Paris Orly airport on passengers disembarking a flight from Tel Aviv. Eight people are killed including three of the assailants.
Oct. 3, 1980 - A bomb in a Paris synagogue kills four people and wounds 20. Hassan Diab, of Palestinian origin, is arrested in Canada 18 years later and extradited in 2014 to France where he faces trial.
Aug. 1982 - Five gunmen open fire and throw grenades at a restaurant in the Marais Jewish quarter of Paris. Six people are killed and 22 injured.
July 15, 1983 - Two die and 34 are injured at Marseille's main railway station after a bomb explodes. A second explosion minutes later on a Marseille-Paris high-speed train kills three and wounds three others. A pro-Arab group linked to Carlos the Jackal claims responsibility. A Paris court sentenced the Venezuelan, whose real name is Ilich Ramirez Sanchez, to a life prison term almost three decades later.
Sept. 17, 1986 - Bomb goes off in central Paris, killing seven and wounding 55. The attack was among a series of 15 carried out by the pro-Iranian Fouad Ali Saheh group in the mid 1980s that killed in total 13 people and injured more than 300.
Dec. 26, 1994 - Commandos storm a hijacked French airliner at Marseilles airport, killing four hijackers. France said they had planned to kill the 169 hostages in mid-air over Paris.
July 25, 1995 - A gas canister with black powder, nails and bolts explodes on a rush-hour suburban commuter train at the St Michel station in the heart of the Paris Latin Quarter. At least seven people die and 86 others are wounded in the blast, blamed on Algerian Islamist militants.
Aug. 17, 1995 - A bomb in a gas canister wounds 17 people near the Arc de Triomphe in Paris. Two days later the Algerian guerrilla group GIA, the Armed Islamic Group General Command, claims responsibility.
Aug. 26, 1995 - Police find an unexploded bomb on a railway track near Lyon. It was meant to go off when a high-speed train heading for Paris passed, but failed due to a design error.
Oct. 17, 1995 - Twenty-eight people are injured when a bomb explodes in the carriage of an express train in central Paris.
Oct. 5, 1996 - A powerful bomb wrecks the office of Prime Minister Alain Juppe in the southwestern city of Bordeaux, where he is also the mayor. Corsican separatists claim responsibility.
Dec. 3, 1996 - Four people are killed and 90 injured when a bomb explodes in the Port Royal underground station.
Nov. 24, 1997 - Thirty-eight Islamist militants stand trial in Paris accused of providing logistical support to the bombings in 1995-1996. Eight people were killed and 170 injured in the attacks.
Feb. 6, 1998 - Claude Erignac, prefect of Corsica, is shot dead. He is the highest-ranking French official to be assassinated in France since World War Two. Yvan Colonna was found guilty of the killing in Dec. 2007.
Dec. 1, 2007 - Gunmen suspected of belonging to Basque separatist group ETA kill two Spanish policemen working undercover in France.
Jan. 11, 2009 - Arsonists use fire bombs to attack a synagogue near Paris and a place of worship in Strasbourg.
Nov. 10, 2010 - Interior Minister Brice Hortefeux announces the arrest of five French nationals suspected of conspiring to launch a terror attack in France.
November 2011 - A firebomb attack guts the headquarters of Charlie Hebdo after it put an image of the Prophet Mohammad on its cover.
March 2012 - Mohamed Merah, an al Qaeda-inspired gunman, kills seven people in three separate shootings in Toulouse. Victims included three soldiers of North African origin, a rabbi and his two young children.
December 2014 - A man shouting "Allahu Akbar" (God is greatest) injures 13 by ramming a vehicle into a crowd in the eastern city of Dijon. Prime Minister Manuel Valls says France has "never before faced such a high threat linked to terrorism".
Get the best of News18 delivered to your inbox - subscribe to News18 Daybreak. Follow News18.com on Twitter, Instagram, Facebook, Telegram, TikTok and on YouTube, and stay in the know with what's happening in the world around you – in real time.
Read full article