Tipu Sultan's Descendants Want 'Dirty Politics' Over His Birth Anniversary to Stop, Want Modi to Intervene
The Karnataka government on Saturday celebrated Tipu Sultan Jayanti, bringing the state under a thick security blanket amid threats of protest by the BJP and many Hindu outfits.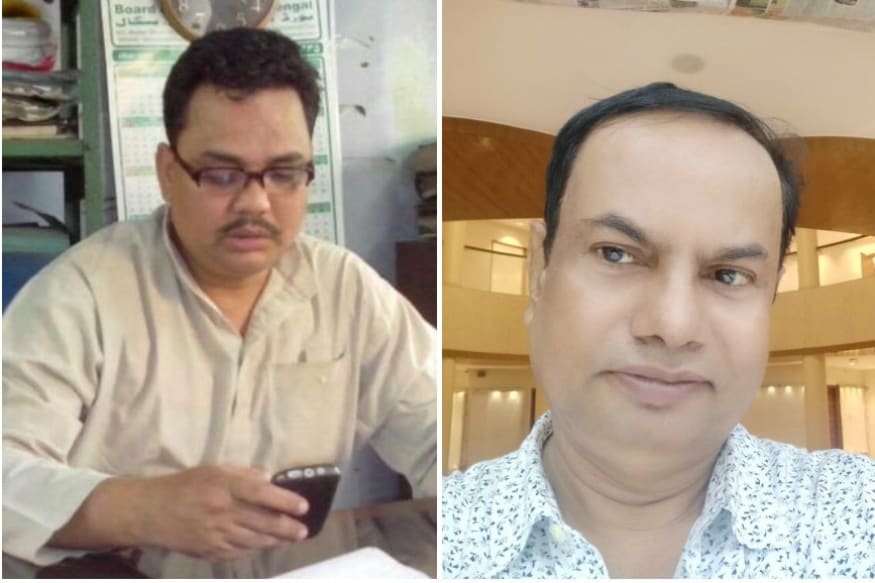 Anwar Ali Shah (left) and Shahid Alam (right), the descendants of 18th century Mysore ruler Tipu Sultan.
Kolkata: Reacting strongly to the protests in Karnataka over celebrations of Tipu Sultan's birth anniversary, the descendants of the 18th century ruler in Kolkata said the growing politicisation over the Mysore ruler must stop.
"We are deeply pained by whatever is happening in Karnataka. The political parties are celebrating/protesting Tipu Sultan Jayanti for their political interests. This is purely politics and we are not liking it," Anwar Ali Shah, one of the descendants of Tipu Sultan told News18.
The Karnataka government on Saturday celebrated the event, bringing the state under a thick security blanket amid threats of protest by the BJP and many Hindu outfits. Calling Tipu, a "religious bigot", the state BJP unit had urged the JDS-Congress coalition government to drop its decision to celebrate the event on Saturday.
Without naming the BJP, Congress, Janata Dal (Secular) leader or Karnataka chief minister, HD Kumaraswamy, Anwar Ali Shah said, "We condemn this dirty game being played by the political parties in Karnataka. I request them not to insult the great ruler who fought for India against the British."
"Unnhone dil se Hindustan ki khidmat ki thi…isme koi shak nahi hai (there is no doubt that he served the nation whole-heartedly). He was a freedom fighter and the objectionable comments against him have got us worried and concerned," he added.
Another descendants of Tipu Sultan, Shahid Alam, said, "He was a great ruler and administrator. He fought against Muslims then Hindu kings. He was freedom fighter and died for Hindustan. I feel sad when a section of political leaders uses objectionable statement against him."
He said, "We are pained to hear that protest is going on in Karnataka. This should be stopped. We appeal and will write a letter to Prime Minister Narandra Modi and President Ram Nath Kovind ji to intervene in to the matter. Tipu was a Mahapurush. In future, we may go for a legal option to save his reputation."
Tipu's birth anniversary was first celebrated by the previous Congress government in Karnataka and is now being followed by the Kumaraswamy government. They claimed that Tipu was a freedom fighter who was killed in the 4th Anglo-Mysore war.
However, the BJP, RSS and other right-wing groups alleged that he was a 'brutal king' who persecuted Hindus and Christians in large numbers for refusing to convert to Islam.
Section 144 was imposed at various parts of Karnataka on Saturday morning after protesters raised anti-Tipu slogans and tried to block the official celebrations.
The main event in Bengaluru turned out to be lackluster. Kumaraswamy did not attend the event, citing doctors' advice to take rest for three days till November 11. Deputy Chief Minister G Parameshwara, who was to inaugurate the event at Vidhana Soudha, the seat of state legislature, in the absence of Kumaraswamy, also skipped the function.
Read full article
Countdown To
Elections Results
To Assembly Elections 2018 Results