TN: 'Maanja' claims year's first victim
Following a similar death of a two-year-old boy in 2007, the city police had banned kite-flying in public places.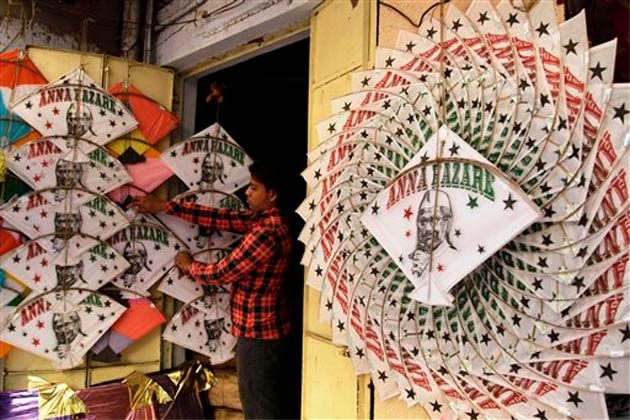 Following a similar death of a two-year-old boy in 2007, the city police had banned kite-flying in public places.
Chennai: With the death of a motorist, whose throat was slit by a maanja thread, (glass coated string) used for flying kites, at Maduravoyal, the popular sport claimed its first victim of the year on Sunday.
According to police, Raj Kumar (28), a catering service provider from Naduvankarai, Aminjikarai was on his way to his catering factory in Vanagaram on his motorcycle early on Sunday, when the incident occurred. Near the Nerkundram main road, he felt something on his neck, but could not see it immediately as he was moving along the busy road and was also wearing a helmet.
When he tried going a bit faster, he felt something tugging his neck. He then pulled over to a corner of the road and felt a thread around his neck. Mistaking it for an ordinary thread, Kumar pulled it off and the maanja thread left a deep cut on his neck.
The caterer, with blood oozing from his neck, subsequently fell unconscious on the road and died. Police sources said that there were some slum settlements and a ground where a large number of children play during weekends, along the road Kumar was travelling on.
A detailed probe would be held in the adjacent areas to ascertain how the killer thread made its way to the main road, they added. "We have to first find out if the thread was hanging somewhere or if somebody was flying a kite. The caterer did not feel the thread at first and by the time he realised it, it was too late. We will register a case under IPC section 304 A (causing death by negligence)," informed a police official.
Ban on Kite Flying
Kite-flying has always remained a threat to road users. The sport has claimed several victims, including two children, in the past. In March, a motorist was injured when a maanja thread fell on him. During the same month last year, a four-year-old girl died in front of her parents when a string got stuck to her throat while the family was on an outing to Marina Beach. Following a similar death of a two-year-old boy in 2007, the city police banned kite-flying in public places, followed by efforts to enforce a total ban on kite-flying in 2011.
According to sources, the kite-flying season in the city falls between April and June. The sport is popular among youth living in areas like Washermenpet, Vyasarpadi, Tondiarpet, Kasimedu, Royapuram and Korukkupet.
While some buy the maanja as many families are engaged in making them in North Chennai, others make it themselves at home.
Kite-flying contests, as part of which one has to cut the maanja thread of competing kites to emerge victorious, used to be held in North Chennai. Even gambling was commonplace on the sidelines. At times, the kites end up falling on motorists and injuring them, police sources pointed out.
Maanja
The maanja is made of crushed glass, industrial adhesive (vajram), flour, colouring and abrasive chemicals.
Get the best of News18 delivered to your inbox - subscribe to News18 Daybreak. Follow News18.com on Twitter, Instagram, Facebook, Telegram, TikTok and on YouTube, and stay in the know with what's happening in the world around you – in real time.
Read full article