'Tomorrow, it Can be us': Greater Noida Building Collapse Triggers Fear Among Locals
Residents claim that rapid construction in Shahberi village near the Noida-Ghaziabad district border has put their lives in jeopardy.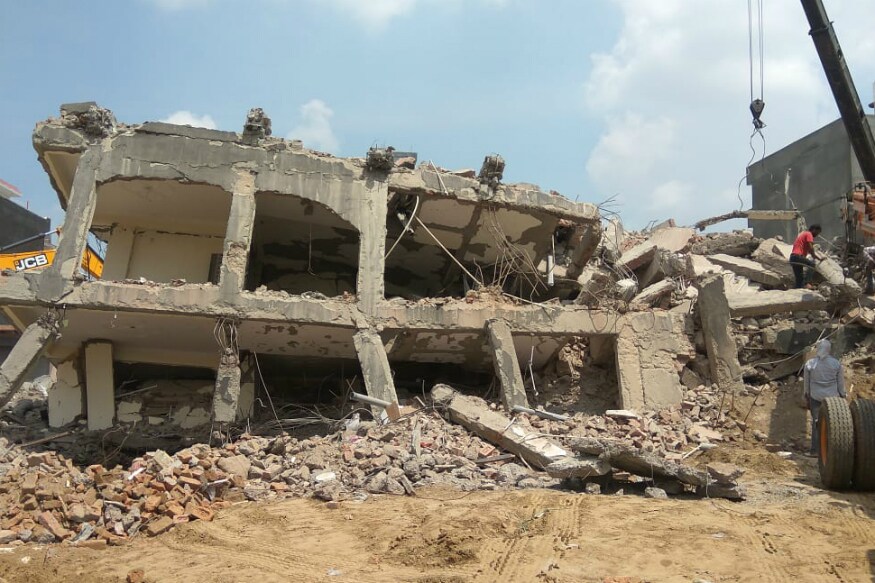 Representative photo.
Shahberi (Greater Noida): Ram Trivedi rushed to Greater Noida's Shahberi village late on Tuesday night when he heard his house had collapsed. It was the house he had moved in to only four days ago. He was lucky to have escaped since he was out of town on Tuesday. However, he lost his one-year-old daughter and mother in the tragedy, while his wife and brother are still trapped under the debris.
The incident has triggered fear among local residents of Shahberi village, who now question the safety of all newly constructed buildings in the area.
Seven bodies were pulled out of the rubble and at least a dozen are feared trapped under the debris of a six-storey building that collapsed in the Greater Noida village late on Tuesday night. The building adjacent to it — which was under construction — also fell, trapping a dozen construction workers inside.
Four companies of the National Disaster Response Force (NDRF) have been deployed at the site. However, even 16 hours after the incident, the rubble could not be cleared.
The Trivedis, a family of five, had spent their life's savings to buy a house big enough for their joint family. "My brother Shivam and I bought the house for around Rs 22 lakh. At the time, the broker Qasim had assured us that all was well with the building. If I had known this would lead to my entire family being wiped out, I would not have even gone near the building. On Saturday (July 14) we had the grah pravesh (housewarming ritual). We were so happy to finally have our own home," he said.
He added, "My wife Priyanka is trapped in there with Shivam. The NDRF personnel keep saying that they will rescue them, but with every passing hour, we are losing hope. I will not leave the accident site till I know the fate of my family." The bodies of Trivedi's mother Rajkumari and daughter Pankhuri were pulled out of the rubble on Wednesday night.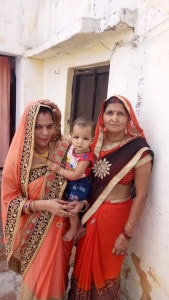 The wife, mother and one-year-old daughter of Ram Trivedi. While the girl and her grandmother were killed, her mother is still trapped.
Ram Trivedi's brother Shivam who is missing.
Till Wednesday morning, officials had no idea about the exact number of people trapped inside the building. An NDRF official said, "The police's initial estimate was that there are only four families inside. Then we were told there are 10 families. Some locals are saying the number of families could be as high as 15-16. There may be another 20-25 people still trapped inside."
Anil Kumar, who lives less than 100 meters from the collapse site, said, "I was in my shop around 9.15pm when I heard a loud sound. I thought it was an explosion so I rushed out to see what had happened. For the first five minutes, I couldn't see anything because there was a cloud of dust surrounding the entire locality. We realised what had happened and the police rushed to the spot."
Others claim that rapid construction in this village near the Noida-Ghaziabad district border has put their lives in jeopardy. Murtaza Ahmad, another Shahberi resident, said, "Two years ago, there was nothing here. Then the construction boom began and all these shady builders and contractors made a beeline for the village. This one (the collapsed building) was only a year old. I don't think this was the only weak building. My fear is that soon, the media and NDRF will return to Shahberi for another such incident. Tomorrow, it can be us."
The village is dotted with buildings where work is under progress. At one such structure, a construction worker, on the condition of anonymity, told News18 that they cut corners regularly. "The sariyas (iron beams) that we use are not of the best quality. Even the cement is of bad quality. These buildings are very heavy and the beams need to be able to support the weight of the entire building. We know this puts people at risk but a daily wage earner like me can't speak up. After all, I need to earn a living for myself."
Meanwhile, Uttar Pradesh chief minister Yogi Adityanath and deputy chief minister Keshav Prasad Maurya took stock of the incident and ordered the arrest of the builder and two of his associates. "District administration and NDRF teams are engaged in rescue and search operations. Some people are feared trapped in the rubble. Our thoughts are with the families of those who died in the incident," Maurya told the press on Wednesday.
Pankaj Singh, Bharatiya Janata Party (BJP) MLA from Noida, said, "It (the incident) is unfortunate. Illegal construction should be stopped and strict action should be taken against those responsible. Officers who overlooked everything should be held responsible and strict action should be taken against them too."
Read full article
Countdown To
Elections Results
To Assembly Elections 2018 Results