Trinamool MLA Claims Those Lynched in Dinajpur Were Cow Thieves
On June 22, three people were lynched after they were allegedly caught stealing cows from a house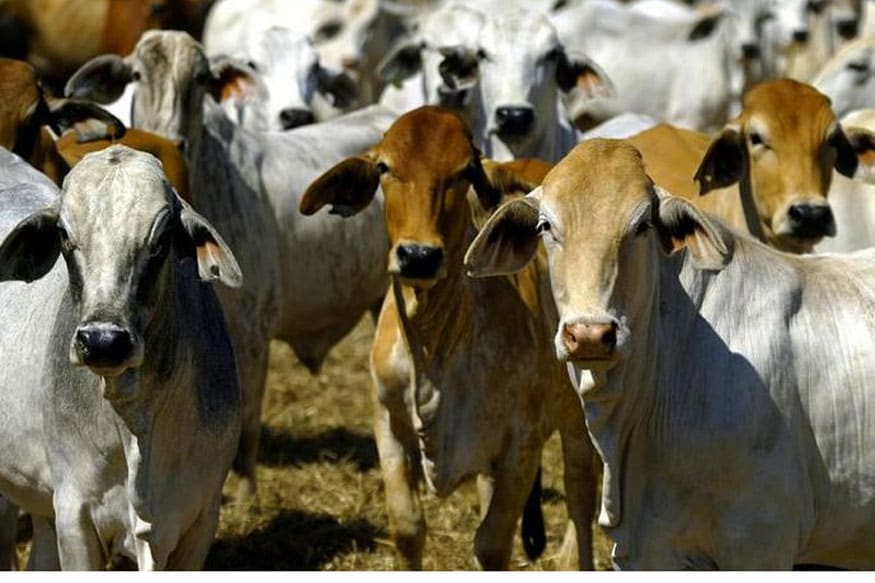 Picture for representation. (Reuters)
Kolkata: The Trinamool Congress MLA in North Dinajpur's Chopra Block on Monday claimed those who were lynched on June 22 were involved in stealing cows and blamed the local police for the deteriorating law and order situation in the area.
On June 22, three people were lynched after they were allegedly caught stealing cows from a house.
Speaking to News18, Chopra MLA Hamidul Rahaman said, "We enquired about the matter and found that they (the three men) actually went to steal cows. But I condemn the killings and we will not tolerate if someone will take law in their hand."
"In the last few months, seven incidents cow theft have been reported in the area. Several complaints were lodged with the police but they didn't even bother to investigate. The villagers were angry and on June 22 they lost their patience and caught these youths when they were stealing cows. I will blame the police for not taking any steps to prevent cow theft."
North Dinajpur's Chopra Block is nearly 451km from Kolkata and close to Bangladesh border.
Meanwhile, the family members of the lynching victims demanded an inquiry into the matter for justice.
Speaking to News18 over telephone Abdul, brother of one the victims Mohammad Samiruddin, said, "He (Samiruddin) was a driver by profession and sometimes he used to work as a construction labourer. On June 22, he got a call in the evening and he left in his van. Next morning we got the news that he was killed"
"It is a conspiracy against us. My brother was killed without any charges. We want the state government to intervene. Today people are celebrating Eid but we are in a state of shock."
Marjina, wife of one of the deceased—Nasirul Haque, said, "We are in a state of shock. I don't know where to go now as he was the only earning member of my family."
Meanwhile, RSS affiliate Muslim Rashtriya Manch (MRM) will launch a campaign in bordering areas in Bengal to prevent cattle smuggling.
"The incident in North Dinajpur is highly condemnable but there should be some initiative to check cattle smuggling. From Tuesday we will launch a campaign to curb cattle smmugling " MRM convener in Bengal, Enamul Haque, said.
Get the best of News18 delivered to your inbox - subscribe to News18 Daybreak. Follow News18.com on Twitter, Instagram, Facebook, Telegram, TikTok and on YouTube, and stay in the know with what's happening in the world around you – in real time.
| Edited by: Aditya Nair
Read full article