INDIA
Turbulent Past: Justice Karnan's Run-ins With the Judiciary
Justice Karnan became the first sitting judge to be sent to jail.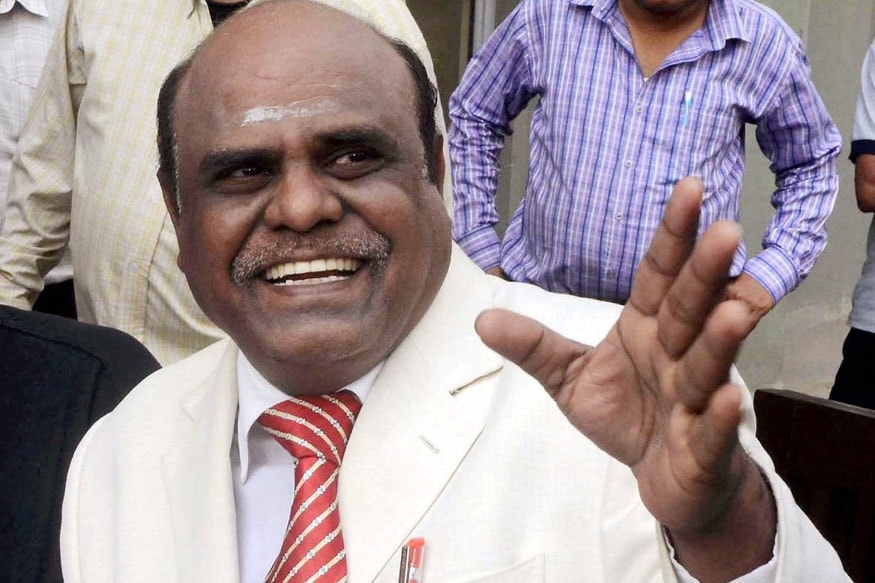 File image of Justice CS Karnan. (Image: PTI)
A seven-judge bench of the Supreme Court on Tuesday held Calcutta High Court judge Justice CS Karnan guilty of contempt and sentenced him to six months' imprisonment. Karnan became the first sitting judge to be sent to jail. The SC bench said Justice Karnan has to be looked at like an ordinary citizen and cannot be treated like a sitting judge. The apex court has directed the DGP West Bengal to form a committee of police personnel "forthwith" and arrest Justice Karnan.
ALSO READ | Before Justice Karnan, These Judges Were Embroiled In Controversies
Justice Karnan's Controversies
- February 2016: Supreme Court transfers him to Calcutta High Court. Justice Karnan stays his transfer, SC restrains him
- June 2015: Writes to Chief Justice of India against the collegium system
- May 2015: Justice Karnan publicly alleged in a letter to the CJI that a brother judge had committed "custodial rape" of one of his legal interns—a claim yet to be proven
- January 2014: Enters a court hall and submits 'fallacies in selection of judges.' SC criticises his conduct
- September 2011: Approaches National Commission for Scheduled Castes and complains of harassment because he is a Dalit
- 2011: Called a press conference to accuse a fellow High Court judge of caste discrimination on the grounds that the Judge who sat next to him "deliberately" touched him with his foot
- 2015: Interrupted arguments going on in another courtroom in the Madras High Court regarding
judicial appointments, demanding to be heard
- April 2015: Began suo motu contempt proceedings against the Chief Justice of the Madras High Court, Sanjay Kishan Kaul, accusing the latter of harassing and belittling him because he is a Dalit
ALSO READ | Supreme Court Orders 6-Month Jail to Justice Karnan for Contempt of 'Grievous Nature'
Support the daily wage earners who have been hit the hardest by the COVID-19 crisis. Click here to contribute to the cause. #IndiaGives
The daily News18 Coronavirus COVID-19 newsletter - Get your copy here.
Subscribe to News18 Daybreak. Follow us on Twitter, Instagram, Facebook, Telegram, TikTok and on YouTube
| Edited by: Huma Tabassum
Read full article