TV Show Host Suhaib Ilyasi Sentenced to Life Imprisonment for Murdering Wife
Suhaib Ilyasi's wife Anju Ilyasi was stabbed to death at her marital home in East Delhi 17 years ago. He was earlier convicted by the court for her murder on December 16.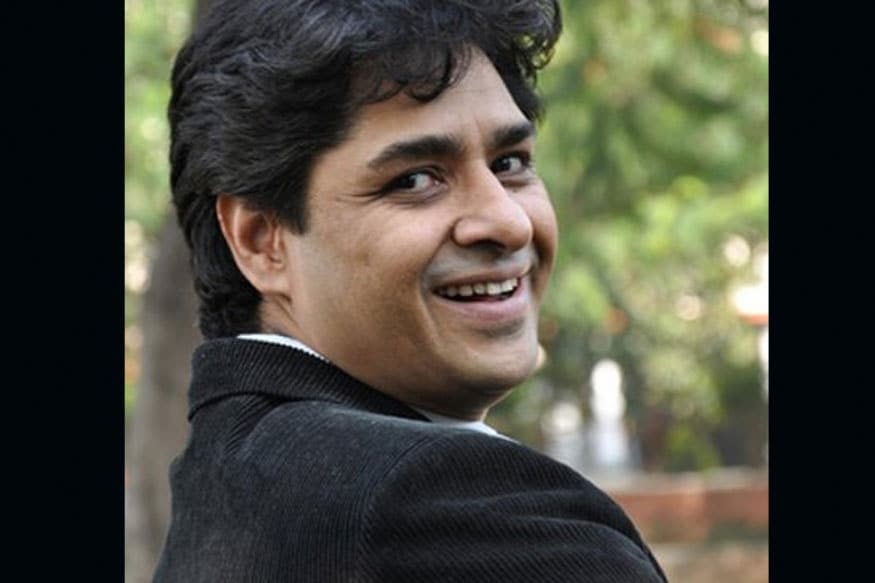 Suhaib Ilyasi was arrested after his sister-in-law and mother-in-law had accused him of killing his wife Anju Ilyasi. (Image: Twitter/Suhaib Ilyasi)
New Delhi: A Delhi court on Wednesday sentenced TV producer Suhaib Ilyasi to life imprisonment for murdering his wife.
Suhaib's wife Anju Ilyasi was stabbed to death at her marital home in East Delhi 17 years ago.
The court also imposed a fine of Rs 2 lakh on Ilyasi, who was convicted on December 16 for stabbing to death his wife and also directed that Rs 10 lakh would be paid as compensation to parents of Anju which would be borne by him.
"Keeping in view the facts and circumstances of the case, I am of the opinion that the ends of justice would be sub-served if the convict is sentenced under section 302 of the IPC to imprisonment for life and also to pay a fine of Rs 2 lakh in default of payment of fine to further undergo SI for six months," the court said.
Immediately after the pronouncement of the order, 51-year-old Ilyasi, who was brought from Tihar jail, shouted that he was innocent and the award of life sentence is an "injustice". His father Jameel Ilyasi and brother were also present in the courtroom.
Rukma Singh, Anju's mother, expressed satisfaction over the court's order and said, "I am satisfied with the verdict as long as he is convicted I am fine."
However, the court decided not to award the death penalty to Ilyasi.
Suhaib's lawyer asked the court for minimum punishment as he was distressed and mentally harassed, adding that capital punishment is awarded only for rarest of rare cases.
He pleaded that the conviction is only based on circumstantial evidence, so a death penalty could not be awarded. He said that without due examination, this case cannot fall under the ambit of rarest of rare cases.
Anju was rushed to a hospital on January 11, 2000 with stab wounds she received at her East Delhi residence.
Suhaib, who had shot into limelight after hosting TV crime show - 'India's Most Wanted', was arrested on March 28, 2000 and later charges were framed against him in the case after his sister-in-law and mother-in-law alleged that he used to torture his wife for dowry.
Get the best of News18 delivered to your inbox - subscribe to News18 Daybreak. Follow News18.com on Twitter, Instagram, Facebook, TikTok and on YouTube, and stay in the know with what's happening in the world around you – in real time.
| Edited by: Ashish Yechury
Read full article