Tweet Review: 'Department', first day, first show
The film stars Amitabh Bachchan, Sanjay Dutt, Rana Daggubati and Madhu Shalini in the lead roles.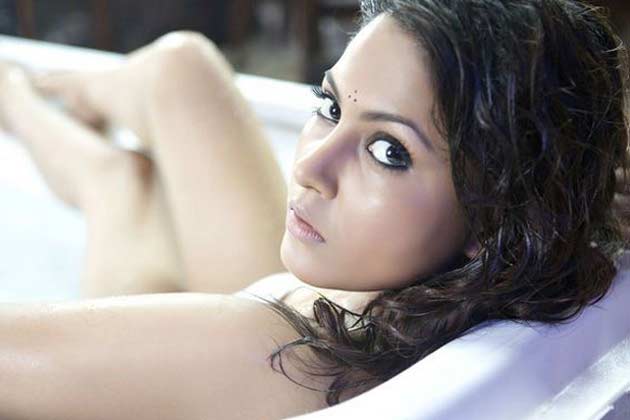 The film stars Amitabh Bachchan, Sanjay Dutt, Rana Daggubati and Madhu Shalini in the lead roles.
New Delhi: Filmmaker Ram Gopal Varma is back with his new film 'Department'. The film stars Amitabh Bachchan, Sanjay Dutt, Rana Daggubati and Madhu Shalini in the lead roles. The film deals with the encounter specialists of Mumbai Police who put everything on stake for the city's protection.
Varma's last film 'Not A Love Story' hadn't done well at the box office, so he would be hoping for a good finish this time. This is Amitabh's sixth film with Varma. The pair would like to recreate the magic of 'Sarkar' again. Rohit 'Vats' of IBNLive is inside the theater to live tweet the experience of 'Department'. Catch the review here:
10:36 AM: Department is about to begin now. Let's see what Ram Gopal Varma has in store for the audiences.
10:41 AM: Department opens at a high point. Rana Daggubati starts the dangerous game.
10:44 AM: Another gritty man arrives. Sanjay Dutt looks appealing.
10:47 AM: Zara hat ke zara bach ke ye hai Mumbai meri jaan.
10:49 AM: You can always expect innovative camera work in RGV's films.
10:56 AM: It seems Superman has joined the Mumbai Police. This time RGV looks less realistic.
10:59 AM: Abhimanyu Singh, Madhu Shalini and Vijay Raj. The star cast is impressive. Darr aur risk ke bina dhanda nahi chalta.
11:09 AM: RGV has a grip on the functioning style of undercover agents. Department is high on action.
11:13 AM: Catchy one liners can't save the film if it is not well crafted. Abhimanyu Singh has good screen presence.
11:16 AM: The writer probably ran out of the ideas to introduce an item girl.
11:23 AM: Chodd darta hai kya aankh maar. Dan dan cheeni. How close can the camera get to Nathalia Kaur?
11:27 AM: Do ants carry the camera? So many low angle shots suggest this.
11:30 AM: Finally the man is here. Amitabh Bachchan can overact too.
11:35 AM: Sarkar has come a long way. He has become funnier and more tactful. RGV has a very dark sense of humour.
11:41 AM: Do you understand the difference between illegally legal and legally illegal? Apparently nobody does.
11:45 AM: A bad remix can't make you dance. Thodi si jo pee li hai.
11:56 AM: RGV should write a book now. Department is full of cheesy quotes.
11:58 AM: Will the second half bring any change in the story? Department has lacked the charm so far.
12:20 PM: The overacting bug has bitten every actor in this film. Speaking with twitched lips is a fashion in Department.
12:23 PM: Making of a gang is easier than opening a new ATM centre in Department.
12:28 PM: Department is very close to popular TV soaps in using sound effects. Rana Daggubati looks helpless on the screen.
12:32 PM: Police officers have personal lives too. Mika Singh croons 'Kammo'. Time for a group dance.
12:37 PM: Every dance in Department is a tribute to Amitabh Bachchan. He still dances better than young actors.
12:41 PM: Nobody in the underworld operates without the Police's permission in Department.
12:47 PM: The film's pace has increased now. There are unexpected twists in this half.
12:49 PM: Loud background score does not let any particular mood to settle down.
12:53 PM: Galatfehami bahut buri baat hai.
1:01 PM: Department can remind you of RGV's Contract. Contract will remind you of Departed which was a copy of Infernal Affair.
1:08 PM: When time comes Rana Daggubati can become a WWF fighter. He doesn't feel pain like lesser mortals.
1:10 PM: There is a Salman Khan in all of us. Department moves towards its climax.
1:21 PM: There is always a chance for the sequel. Department ends at a hook point.
1:23 PM: Department is a caricature of the police department.
1:25 PM: Despite the presence of big stars Department fails to come up as a sensible film.
1:27 PM: RGV's midas touch is not visible in Department. Good actors are not utilised well.
1:29 PM: Amitabh Bachchan and Nathalia Kaur's item number are the two highlights of Department.
1:30 PM: Rana Daggubati fails to grab the opportunity in Department.
1:32 PM: Watch it if you are among RGV fans. Avoid it if you are looking for a meaningful film.
1:33 PM: Thanks for being with us throughout the tweet review of Department.
Get the best of News18 delivered to your inbox - subscribe to News18 Daybreak. Follow News18.com on Twitter, Instagram, Facebook, Telegram, TikTok and on YouTube, and stay in the know with what's happening in the world around you – in real time.
Read full article