Twist of Fate: Bail Given Twice, Denied Thrice as SC Overturns Own Order in Ganja Case
A bench headed by Justice AK Sikri overturned its own order passed 10 days ago and cancelled the bail for the accused in a drugs case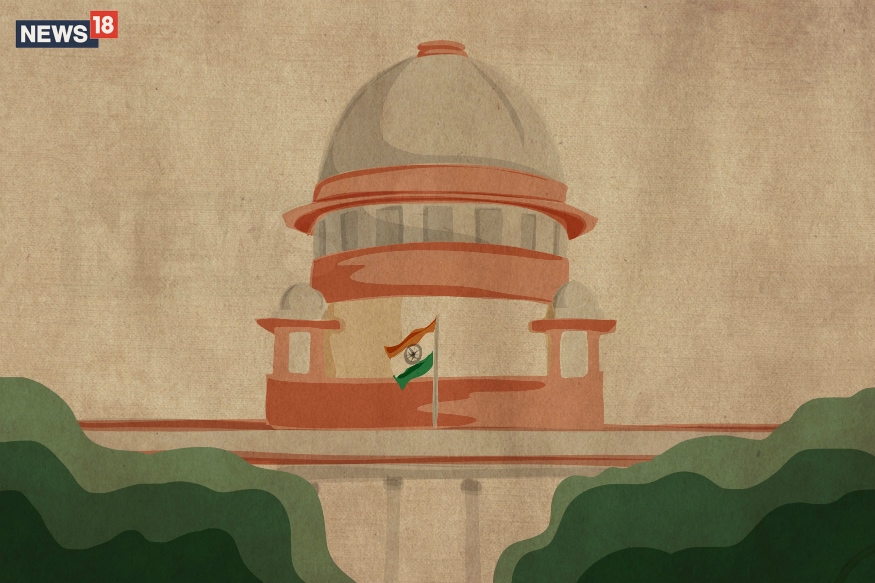 Illustration by Mir Suhail/News18.com
New Delhi: Call it twist of fate. The Supreme Court has cancelled the bail of some accused who, in the last four months, have been granted bail two times, and now denied thrice.
A bench headed by Justice AK Sikri overturned its own order passed 10 days ago and cancelled the bail for the accused in a drugs case.
The bench, also comprising Justice Ashok Bhushan, noted that it did not have the full facts when it allowed the bail plea by setting aside the Madras High Court order.
The accused were booked last year under the NDPS Act for being in possession of 152 kg of 'ganja', a commercial quantity.
They applied for bail in April. The High Court rejected their bail plea, noting the commercial quantity of the contraband and the antecedents of the accused. But they tried their luck again before the vacation judge during the summer break. And it clicked.
The accused were granted bail by the vacation judge, notwithstanding the fact that their bail plea had already been cancelled and that they could only file an appeal now.
When the High Court reopened after vacation, the police challenged this bail before the judge who had earlier dismissed their plea. And their bail was cancelled yet again as the judge noted that grant of bail was "illegal" in view of the earlier order.
The accused then came in appeal to the Supreme Court against cancellation of bail.
The bench of Justices Sikri and Bhushan came down heavily upon the HC judge for calling the bail order "illegal". The bench underlined that the HC judge had no reason to comment upon the legality of the bail order since he was not sitting over in appeal.
This time, the Supreme Court allowed the bail plea, setting aside the order of cancellation.
But the prosecution filed yet another application to highlight why the HC judge had cancelled the bail.
On Friday, when the bench took up the matter, it was told that the HC judge had cancelled the bail because his court happened to be the original court and that the accused perhaps tried to hoodwink by approaching the vacation judge.
The bench then noted that the vacation bench did not notice the fact that bail applications of the petitioners had already been rejected.
"In these circumstances, we are not inclined to interfere with the impugned order(s) as while passing the order(s) granting bail, the bail applications were already rejected. The second bail application(s) should have been posted before the same bench," held the top court.
It has now cancelled their bail once more — making it the third time when their release was stalled in the last four months.
| Edited by: Zoya Mateen
Read full article