GET Stock

Quotes


Congress, Rahul Gandhi Twitter Accounts Hacked; Party Questions Digital Security
The official Twitter accounts of Indian National Congress (INC) and Congress vice-president Rahul Gandhi have been hacked.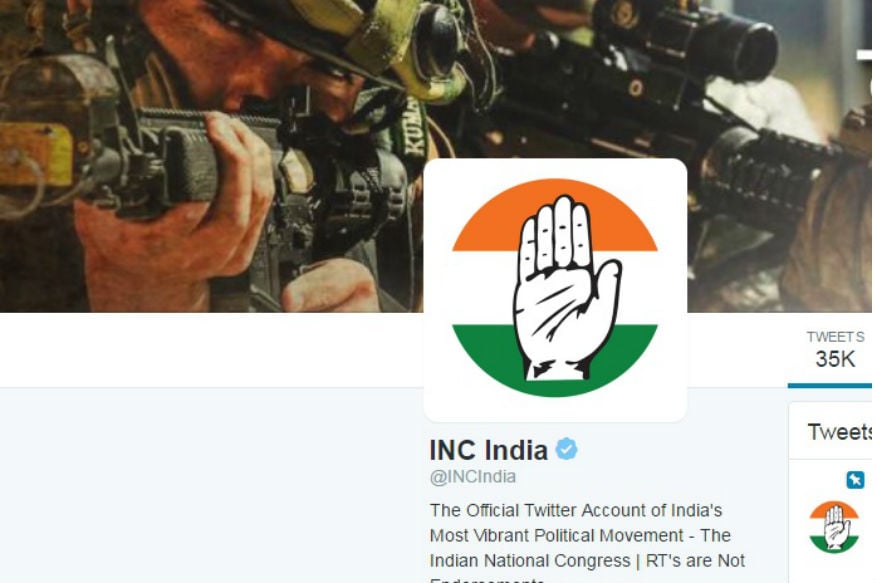 Seen here is the Congress Twitter account.
New Delhi: The official Twitter accounts of Congress party and Congress Vice-President Rahul Gandhi have been hacked into. This is the second time in less than 24 hours that Rahul's account has been hacked.
Delhi Police have initiated a probe into the hacking of Congress Vice-President Rahul Gandhi's Twitter account and has written to the management of the social media site seeking necessary details.
"We have written to Twitter to provide us log details such as the IP address of the hackers. We have started investigating the matter," a senior police official said.

Speaking on the hacking of his account and the Congress', Rahul Gandhi raised doubts about the digital security in the country.
Countering Rahul's claim, BJP leader Subramanian Swamy said: "Rahul has angered a lot of people. This could have been done from someone on the inside."
Congress rejected that with spokesperson Randeep Surjewala saying,"There are no disgruntled employees and it's not an insider job. Moreover the posts were retweeted by Bhakts,"
Telecom Minister Ravi Shankar Prasad has sought a report on Rahul's Twitter activity over the last one week and said the Centre will find out how the account got hacked.
Earlier on Wednesday late evening, the official Twitter account of Rahul Gandhi was hacked for the first time after which it was retrieved.
Congress Spokesperson Randeep Surjewala said the incident of hacking is an 'eye-opener for Modiji'.
Cyber attacks on @INCIndia & @OfficeOfRG exposes the vulnerability of cyber security & Digital platforms in India. An eye opener for Modiji!

— Randeep S Surjewala (@rssurjewala) December 1, 2016
The Congress said it will fight such hatred with 'Gandhian compassion and tolerance'.
The Congress accused the BJP to be behind the hacking incidents. "BJP cannot handle criticism. This is a conspiracy against us," the Congress said.
Countering the Congress' claims, the BJP asserted that there is no need for them to hack the Congress' Twitter account. "No one takes Rahul Gandhi or Congress seriously," BJP spokesperson Zafar Islam was quoted as saying.
Reacting strongly on the matter, the Congress spokesperson Sanjay Jha termed the incident as a matter of national security. "It is the responsibility of the government to check this," he said.
It appears that the accounts affected didn't have the additional security features that Twitter provides and it is quite likely that the hacker(s) also have access to the email addresses connected with the accounts.
Also Watch
Read full article