India says 'Both Sides Withdrawing From Doklam', China Says 'Will Keep Patrolling'
In a statement, the Ministry of External Affairs said on Monday that in recent weeks India and China have maintained diplomatic communications on Doklam.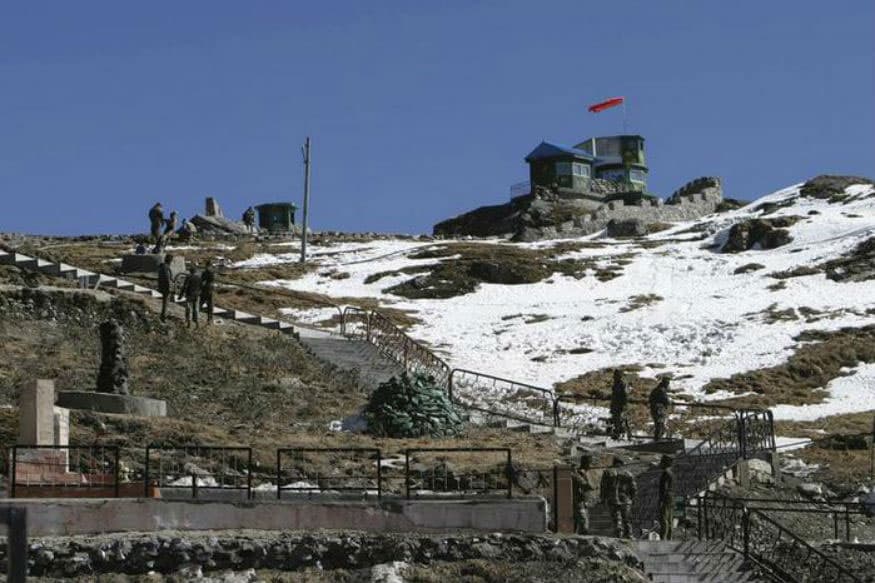 The Doklam tri-junction. (File photo)
New Delhi: Two months after the Doklam standoff, India on Monday said that China has agreed to mutually withdraw troops from the tri-junction. Minutes after India's statement, the Chinese foreign ministry said, while India was withdrawing its troops, they will continue to patrol in the Doklam area.
The Ministry of External Affairs had said on Monday that in recent weeks India and China have maintained diplomatic communications on Doklam.
According to sources, the Indian troops withdrawal process was still on at the time of filing this report.
"In recent weeks, India and China have maintained diplomatic communication in respect of the incident at Doklam. During these communications, we were able to express our views and convey our concerns and interests," the statement said.
"On this basis, expeditious disengagement of border personnel at the face-off site at Doklam has been agreed to and is on-going," the MEA statement further said.
China's Foreign Ministry on Monday said Indian troops had withdrawn to the Indian side of a disputed border area where the two countries' soldiers had been locked in stand-off for more than two months.
Speaking at a daily news briefing, ministry spokeswoman Hua Chunying said Chinese troops would continue to patrol the disputed Doklam region.
This comes days ahead of Prime Minister Narendra Modi's Xiamen visit to attend the BRICS Summit from September 3 to 5. Since the Doklam standoff began on June 18, PM Modi and Chinese Premier Xi Jinping had met only once before at another BRICS meeting in Germany last month.
"After three months of weathering Chinese pressure, I would deem it unlikely and unfortunate if India has withdrawn unilaterally," Jayadev Ranade, President of the Centre for China Analysis and Strategy told News18.
"But we need to wait and see," he added. Ranade said that he would tend to believe India's version over China's and thinks that the most likely outcome at Doklam is a mutual withdrawal of troops.
"For both countries, it would be a loss of face if it were not a mutual withdrawal," he said. He added that in case of a mutual decision, the Chinese engineers would have to withdraw along with the troops and therefore the road construction by the Chinese, which was at the heart of the standoff, would have to be abandoned.
JUST IN -- MEA Press Statement on Doklam Disengagement Understanding(Via: @MEAIndia) pic.twitter.com/98y97kYMQf

— News18 (@CNNnews18) August 28, 2017
According to sources, India had conveyed through back channel talks that the Prime Minister may not travel to attend the BRICS Summit in China if Doklam is not resolved.
Going by the BRICS Charter, all heads of the five member countries must participate for a summit to happen.
According to an Indian Express report on Monday, National Security Advisor Shiv Shankar Menon had said that the BRICS Summit in China next month, 'would only be possible if both sides prepare well for it in advance'.
The Indian Army has been engaged in a border standoff with Chinese troops for over two months when the Indian troops stopped the People's Liberation Army from building a road in the Doklam area.
While China has maintained that they were only building a road in their territory, both India and Bhutan, the two other countries sharing the border in this tri-junction has said that Doklam is Bhutanese territory and critical to India's borders.
Ever since the bitter dispute started in June, China has threatened the Indian government to withdraw its troops from the Doklam tri-junction. On the other hand, India has maintained that the Chinese road in this area would lead to a significant change in the status quo, with serious implications.
Get the best of News18 delivered to your inbox - subscribe to News18 Daybreak. Follow News18.com on Twitter, Instagram, Facebook, Telegram, TikTok and on YouTube, and stay in the know with what's happening in the world around you – in real time.
| Edited by: Sanchari Chatterjee
Read full article