GET Stock

Quotes


Two New Studies on Tuberculosis Offer India Some Good News and Some Bad
According to a study published in Lancet, of the 23 cases analysed between January 1, 2016 and August 31, 2017, 74 percent tested negative for tuberculosis within six months after being treated with the new drug combination.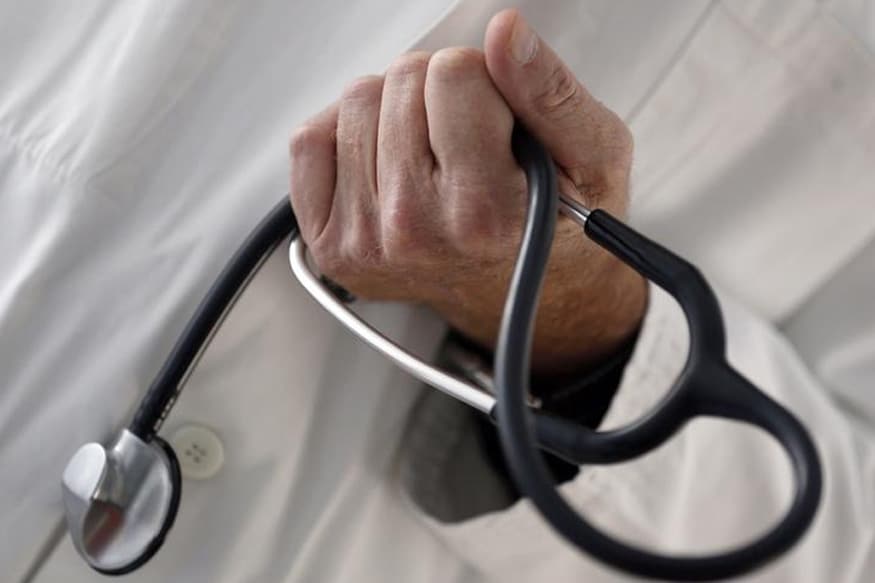 Image for representation only.
New Delhi:
In a new experiment, a combination of the two new drugs — bedaquiline and delamanid — has successfully cured multi-drug resistant tuberculosis (MDR-TB) within six months in patients in India, Armenia and South Africa and with no side effects.
Science journal The Lancet published the results of the study on Wednesday.
The study was undertaken by global health group Medecins Sans Frontieres (MSF) after the two new drugs showed promise in early phases of clinical trials in 2013 and 2014.
MSF started using the drugs under compassionate use — the use of as yet unapproved drugs outside of clinical trials — individually in 2013. In 2016, their doctors started using them in combination for drug resistant cases that had very few options left.
Of the 23 cases analysed between January 1, 2016 and August 31, 2017, 74 percent tested negative for TB within six months. The patients exhibited no side effects, "relieving earlier concerns about the effect both drugs could have on the electrical activity of the heart," said MSF in a statement.
In another study, it was found that tuberculosis patients in India experience an average delay of 21 days before getting access to crucial treatment while 65 percent of the patients ended up going to private healthcare facilities first, thus incurring significant out of pocket (OOP) expenses. This was concluded by a study conducted in Tamil Nadu and published in PlosOne on Wednesday.
On the other hand, though MSF's sample size was small, their study bears the biggest evidence of the efficacy of the combination till date.
Other larger clinical trials looking at how the drugs work in different combinations, have only now started enrolling participants and their results are years away, said the group.
Bedaquiline and delamanid have emerged as the rare beacon of hope as the first two medicines for TB to be discovered after 40 years. India started rolling out bedaquiline in 2016 and has faced heavy criticism for going about the process too slowly in case of patients with drug resistance. The country had also approved delamanid in Phase 3 of its clinical trials in October 2017.
MSF said, "Of the ten million people (globally) who fell ill with tuberculosis in 2016 alone, over half a million are estimated to have resistance to the most effective drugs used to treat TB, rifampicin and isoniazid. For those with highly resistant strains of TB, very few treatment options exist. Until recently, only one in five people treated for the most extensive forms of resistance were cured, and often, only after years of painful and toxic treatment with drug regimens containing up to seven different drugs."
India alone has 84,000 cases of drug resistant TB, according to the Global Tuberculosis Report of 2017 and it is also has the highest number of TB deaths worldwide.
In this scenario, the PlosOne study paints a grim picture of Indian patients not getting proper treatment on time. Researchers collected data from three rural tuberculosis units and interviewed 880 patients in Tamil Nadu from December 2012 to December 2015.
They found that a majority of rural TB patients, registering at government-run primary health centres (PHCs) had first visited private health facilities and had to shell out substantial amounts in OOP medical costs, at an average of $38.78 or Rs 2,489. This was 17 times higher than the expense incurred by those who first went to Primary Healthcare Centres (PHCs).
Patients also suffered 1.8 times more delays prior to diagnosis and the initiation of anti-tuberculosis treatment, than those who went to PHCs. Both sets of patients suffered an average delay of 21 days.
Of the 880 patients who took part in the study, 306 or 35% first went to public facilities, 571 or 65% to private and 3 or 0.3% to AYUSH centres. Of the 306 patients who first sought treatment at public facilities, 207 were started with the treatment procedure while of the 571 who went to private facilities, only 63 (11%) were given treatment.
Though the private health sector is known to shoulder most of India's patients, it has no protocol-based treatment for tuberculosis. Private players have also been slow in notifying the government of the number of TB patients they get, which has led to massive errors in India's data collection.
The study points out that for the India government to eliminate tuberculosis by 2025, it will have to improve patients' access to public health care and make PHCs the first point of contact for a TB patient.
| Edited by: Sanchari Chatterjee
Read full article