Union Minister Dharmendra Pradhan Seeks Support for Storm-Hit Odisha Farmers
In a letter written to the Agriculture Minister Radha Mohan Singh, Dharmendra Pradhan‬, the Union Minister for Petroleum and ‪Natural gas, said that the recent storms had caused a widespread loss of crops and life in many districts in Odisha.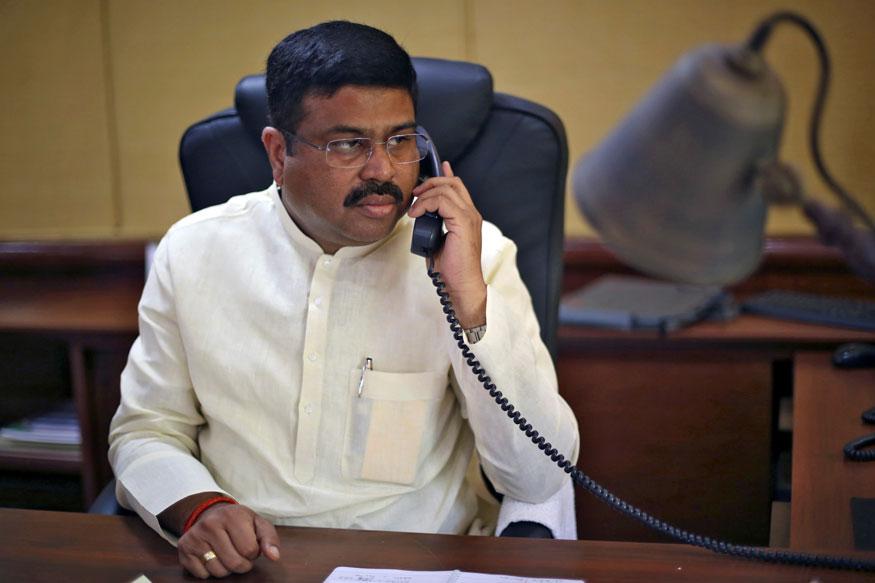 File photo of oil minister Dharmendra Pradhan. (Reuters)
New Delhi: Union Minister Dharmendra Pradhan on Sunday requested Union Agriculture Minister Radha Mohan Singh to extend all possible support to the farmers affected by the untimely Nor'wester in Odisha.
In a letter to the Agriculture Minister, Pradhan sought his personal indulgence to facilitate assessment of the situation and active intervention to ensure that the farmers get the required support to help them overcome the situation.
He said that widespread loss of crops and life in many districts of Odisha have occurred as a result of the untimely Nor'wester (Kalabaishakhi) spell of rains and hailstorm which swept many parts of the state over the past few days.
Although crop loss assessment hasn't been done as yet, conservative estimates state that as a result of this calamity, standing crops worth thousands of acres have been damaged, he added.
The intensity of damage is pronounced in six districts of Bargarh, Jajpur, Sonepur, Dhenkanal, Mayurbhanj and Balasore.
"Some pockets in these districts are already in the bottom of the poverty pyramid and the natural disaster shall further add woes to the farmers barely living on subsistence income," he added.
Pradhan that the situation of distress has already forced farmers to take drastic steps and two farmers have attempted suicide.
"There is, thus an imperative, to ameliorate situation and assuage the distress of the farmers through urgent remedial measures," he said.
Get the best of News18 delivered to your inbox - subscribe to News18 Daybreak. Follow News18.com on Twitter, Instagram, Facebook, Telegram, TikTok and on YouTube, and stay in the know with what's happening in the world around you – in real time.
Read full article