0/288 Seats ((145 Seats to Win)
Alliance
BJP+
YSRCP+
TDP+
INC+
OTH
Wins + Leads
0
0
0
0
0
+/- 2014
+0
-0
-0
+0
0/90 Seats ((145 Seats to Win)
| Alliance | BJP+ | INC+ | BJD+ | OTH |
| --- | --- | --- | --- | --- |
| Wins + Leads | 0 | 0 | 0 | 0 |
| +/- 2014 | +0 | -0 | -0 | +0 |
UP government gives nod to lodge cases against ex-BSP Ministers
<p>UP government has given the nod for lodging cases against Mayawati's close aide Naseemuddin Siddiqui and another former Minister Babu Singh Kushwaha for alleged irregularities in construction of memorials during the previous BSP regime.</p>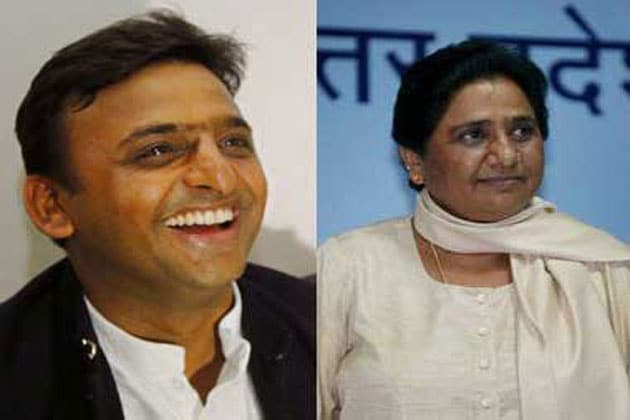 <p>UP government has given the nod for lodging cases against Mayawati's close aide Naseemuddin Siddiqui and another former Minister Babu Singh Kushwaha for alleged irregularities in construction of memorials during the previous BSP regime.</p>
UP government has given the nod for lodging cases against Mayawati's close aide Naseemuddin Siddiqui and another former Minister Babu Singh Kushwaha for alleged irregularities in construction of memorials during the previous BSP regime.
The government has ordered the vigilance establishment to lodge cases against 21 persons, including Siddiqui and NRHM accused Kushwaha, in connection with the alleged multi-crore scam, official sources said.
Besides the two former BSP ministers, officials of Rajkiya Nirman Nigam and others were indicted by Lokayukta N K Mehrotra in his report submitted in May. The Lokayukta had indicted 199 persons, including the two former BSP ministers, a sitting MLA, several officers and engineers for irregularities in construction of memorials and parks during the previous Mayawati regime in the state.
In his report to Chief Minister Akhilesh Yadav, Lokayukta NK Mehrotra had said irregularities to the tune of Rs 1,400 crore were detected, which was 34 per cent of the total budget for construction of memorials and parks.
Mehrotra had recommended filing of FIRs under the Prevention of Corruption Act and under section 409 of the IPC (criminal breach of trust by public servant) against 19 persons.
The 19 included Siddiqui, Kushwaha, former Joint Director of Mining S A Farooqui, former Managing Director of Rajkiya Nirmaan Nigam (RNN) C P Singh and 15 engineers. For the others indicted in the report, the Lokayukta had recommended that their properties be probed and if these were found to be disproportionate to their known sources of income, FIRs should be lodged against them.
Among the 199 persons indicted by the Lokayukta were two former MLAs, five mining officers, 57 engineers of Nirman Nigam, five engineers of LDA, two advocates, eight people of the public, leaders of 20 consortiums, 60 representatives of supply firms and 37 accountants of RNN.
The Lokayukta had recommended that after the open inquiry, investigations should be done either by CBI or a special task force free of administrative control of the government. Regarding involvement of Mayawati in the matter, the Lokayukta had said there was no evidence.
"During the course of inquiry, people gave statements that the former CM said it was a pious work which should be executed with honesty and dedication and she never gave any order," he had said.
Get the best of News18 delivered to your inbox - subscribe to News18 Daybreak. Follow News18.com on Twitter, Instagram, Facebook, Telegram, TikTok and on YouTube, and stay in the know with what's happening in the world around you – in real time.
Read full article