UP Minister Issues Apology for Calling Mayawati 'Surpanakha', Mulayam 'Ravana'
While addressing a gathering in Allahabad, Nand Kumar Gupta had compared Mulayam Singh Yadav and Mayawati with the fictional demon characters Ravana and Surpanakaha respectively.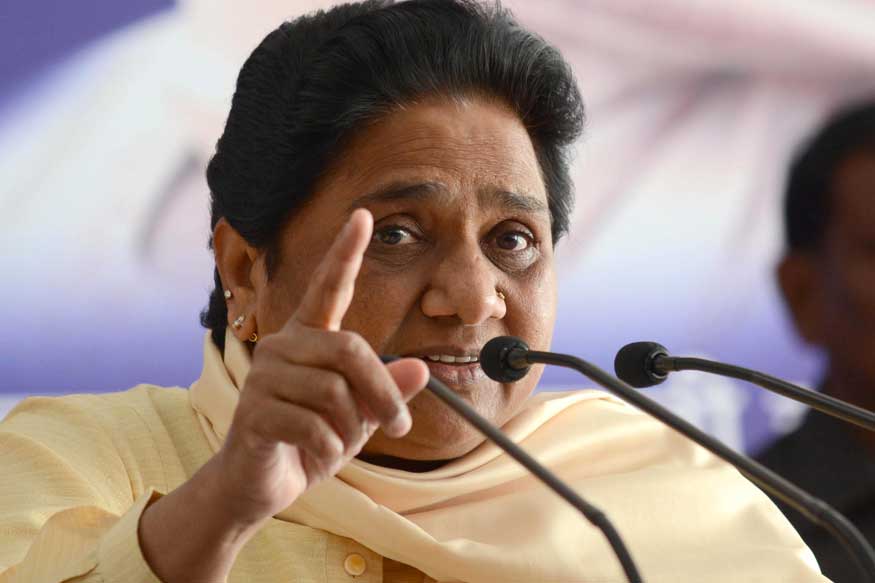 File photo of Bahujan Samaj Party chief Mayawati. (Getty Images)
Lucknow: Uttar Pradesh cabinet minister Nand Kumar Gupta 'Nandi' has issued apology for comparing Samajwadi Party patriarch Mulayam Singh Yadav to 'Ravana' and BSP supremo Mayawati to 'Surpanakha'.
The comparisons to fictional demon characters in Ramayana were made during a public gathering in Allahabad, where UP chief minister Yogi Adityanath was present.
In an apology letter issued by Nand Kumar, he said, "I have learnt that while delivering speech on March 4 at Durga Puja Park Preetamnagar in Allahabad, some people were hurt by the sentences which I had said. I would like to clarify that my intention was not to hurt anyone's sentiments, I was reading out a message received on WhatsApp and that was written with a title Bura Na Mani Holi Hai. I have a firm belief in parliamentary language and democratic values. If anyone is hurt because of what I have said, then I take back my words."
Addressing a gathering in Allahabad, Kumar had said, "Lord Ram has said to Ravana that you would be named Mulayam during Kalyug and will become the state's chief minister." The minister further went on to rant that when Kumbhakarna and Meghnad asked Lord Ram about their future selves, they were told that they would become Shivpal and Akhilesh, respectively. "Meghnad, you will fool the people of the state and become chief minister by cheating people," said Nand Kumar.
The ramblings did not just stop at SP leadership. "When Surpanakha came running stating that Lord Ram had destroyed her family, he told her that she will rule Ayodhya during Kalyug as Mayawati. But she would not get married," said the BJP minister, adding to the story that modern-day Maricha was the 'dramebaaz, dhokebaaz' Delhi CM Arvind Kejriwal.
To top it off, Nand Kumar called PM Narendra Modi an avatar of Lord Ram and likened Yogi Adityanath to Hanuman. The UP CM was looking into his mobile and smiling while his cabinet minister went on speaking.
Get the best of News18 delivered to your inbox - subscribe to News18 Daybreak. Follow News18.com on Twitter, Instagram, Facebook, Telegram, TikTok and on YouTube, and stay in the know with what's happening in the world around you – in real time.
Read full article