GET Stock

Quotes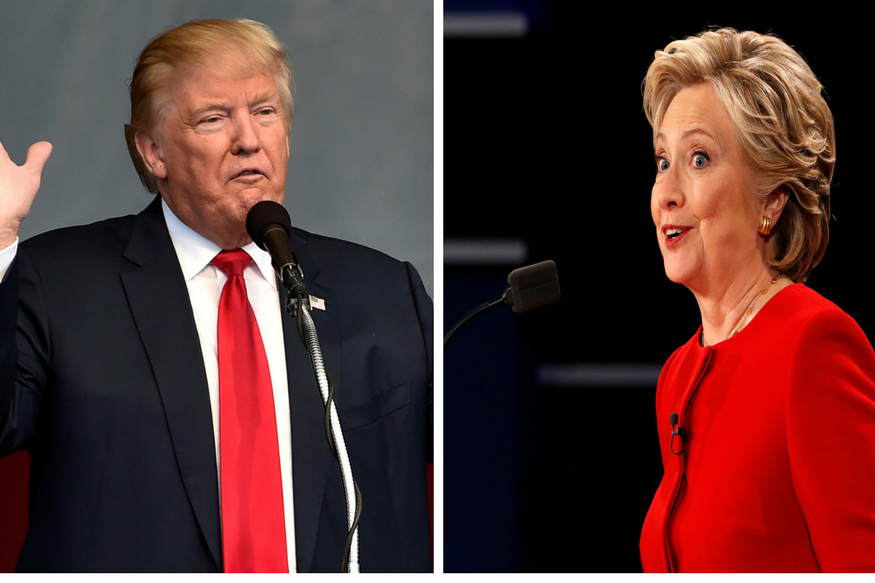 File image of Democratic nominee Hillary Clinton and Republican nominee Donald Trump. (Picture Courtesy: Reuters)
Democratic Nominee Hillary Clinton and Republican Nominee Donald Trump went face-to-face in the second of the three scheduled debates. The first debate was dominated fairly and squarely by Democratic nominee Hillary Clinton leading to her victory according to CNN poll while the second debate which lasted for around 90 minutes was a combination of insults and political jibes even though the final verdict over who performed better is yet to be put out.
Republican nominee Donald Trump, who finds himself mired in various controversies for his irresponsible and derogatory remarks about women, Hispanics, Latinos and Muslims seemed to be on the back-foot throughout his
The Washington Post on Friday released a video that showed Donald Trump making lewd remarks about women. Trump's remarks triggered leaders' response from within the Republican Party as they continued mounting pressure on him to withdraw from the presidential race.
However, Donald Trump was quick to come out and apologise for his derogatory remarks, but the number of Republicans denouncing his candidacy reached 150, including his running mate Mike Pence.
While the first debate saw both candidates speaking from the Podium, the format for Monday's debate is "Town Hall" that requires stagecraft as the candidates move around the stage and take questions from the voters.


22 Apr, 2018 |

Indian Premier League

MI
vs
RR
167/7

20.0 overs

168/7

19.4 overs

Rajasthan Royals beat Mumbai Indians by 3 wickets

22 Apr, 2018 |

Indian Premier League

CSK
vs
SRH
182/3

20.0 overs

178/6

20.0 overs

Chennai Super Kings beat Sunrisers Hyderabad by 4 runs

21 Apr, 2018 |

Indian Premier League

DD
vs
RCB
174/5

20.0 overs

176/4

18.0 overs

Royal Challengers Bangalore beat Delhi Daredevils by 6 wickets

21 Apr, 2018 |

Indian Premier League

KKR
vs
KXIP
191/7

20.0 overs

126/1

11.1 overs

Kings XI Punjab beat Kolkata Knight Riders by 9 wickets (D/L method)

20 Apr, 2018 |

Indian Premier League

CSK
vs
RR
204/5

20.0 overs

140/10

18.3 overs

Chennai Super Kings beat Rajasthan Royals by 64 runs