GET Stock

Quotes


US Declares Hizbul Mujahideen as 'Designated Terrorist Organisation'
In a statement on its website, the US Treasury Department said it had listed the Pakistan-based group as a counter- designated group, freezing any assets it may hold in the Untied States and prohibiting Americans from any dealings with it.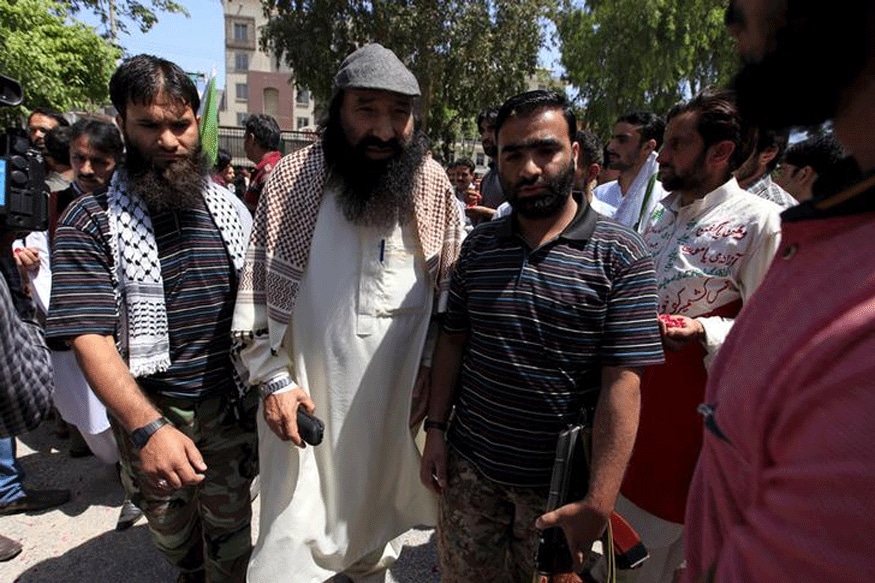 Hizbul Mujahideen commander Syed Salahuddin. Representative image.
New Delhi:
The US State Department has declared the Hizbul Mujahideen as a "Specially Designated Global Terrorist" (SDGT) organisation. This comes as a major blow to Hiazbul after Yaseen Ittoo, one of its commanders, was killed in an encounter.
"The Department of State has designated Hizbul Mujahideen—also known as Hizb-ul-Mujahideen, also known as HM—as a Foreign Terrorist Organization under section 219 of the Immigration and Nationality Act, and as a Specially Designated Global Terrorist (SDGT) under section 1(b) of Executive Order (E.O.) 13224," a US State Department press release read.
"These designations seek to deny HM the resources it needs to carry out terrorist attacks. Among other consequences, all of HM's property and interests in property subject to U.S. jurisdiction are blocked, and U.S. persons are generally prohibited from engaging in any transactions with the group. Formed in 1989, HM is one of the largest and oldest militant groups operating in Kashmir. Hizbul Mujahideen is led by Specially Designated Global Terrorist Mohammad Yusuf Shah, also known as Syed Salahuddin. Hizbul Mujahideen has claimed responsibility for several attacks, including the April 2014, explosives attack in the state of Jammu and Kashmir, which injured 17 people."
After Ittoo was killed, HM named Mohammed Bin Qasim as its Kashmir chief. Shortly after that, Qasim released a video in which he denounced both Al Qaida and ISIS.
This comes as a major diplomatic win for India since Jaish-e-Mohammed and Lashkar-e-Taiba, along with its leader Hafiz Saeed, have also been declared as SDGTs by the US. This completes the triad of the three most active terror groups in Kashmir. This comes as a setback to Pakistan, which maintains that these groups are leading a "movement for Azadi".
The challenges for Hizbul are increasing as Zakir Musa, who had replaced Burhan Wani, has been poaching Hizbul cadre. Several Hizbul commanders have been killed and its overground workers have been arrested, of late, but it still remains the most active terror group in the valley.
Also Watch
Read full article