Uttar Pradesh Elections: Find Out When Your Constituency Goes to Vote
Use our interactive table to find when each constituency in Uttar Pradesh goes to vote in the 2017 assembly elections.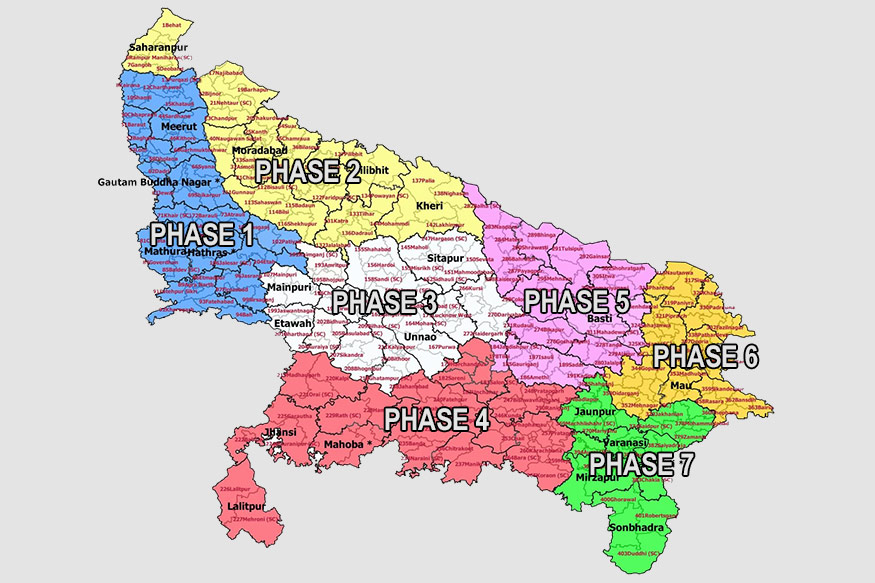 Uttar Pradesh elections 2017: Polling phases (Image: Election Commission of India)
The Election Commission has announced the dates for the upcoming state assembly elections in five states - Goa, Punjab, Manipur, Uttarakhand, and Uttar Pradesh. While it is a single phase polling in three states, Manipur will vote in two phases and the country's most populous state, Uttar Pradesh, will vote for its next government in seven phases that stretch from February 11 to March 8.
Uttar Pradesh has 403 assembly constituencies and if you want to know when your constituency goes to vote, use the interactive table below to find out (Click on the column headers to sort).