'Very Little Time Left': Govt on Its Toes to Find Donald Trump's Replacement for R-Day Parade
Sources said the government has in mind leaders from three countries, including a head of state from a leading African nation, to replace Trump.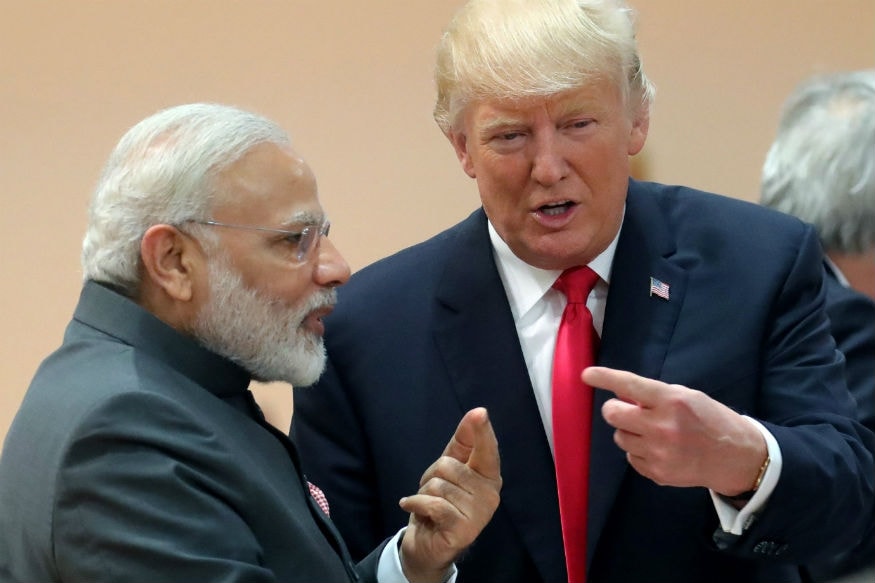 Prime Minister Narendra Modi with US President Donald Trump. (File photo)
New Delhi: US President Donald Trump's decision to turn down India's invite to the Republic Day celebrations has put the government in a fix, forcing it to explore options for the chief guest at the parade.
Sources said the government has in mind leaders from three countries, including a head of state from a leading African nation, to replace Trump.
"We have very little time left for deciding on the chief guest and the process will be completed soon," a source familiar with the development said.
The sources also indicated that India was not exclusively looking at Trump's presence at the Republic Day celebrations and various other options were also being explored.
Trump has declined India's invitation to be the chief guest at the parade, citing pressing engagements, including his State of The Union (SOTU) address, around the time India will celebrate its Republic Day.
The US authorities, in a letter to NSA Ajit Doval, had conveyed the President's inability.
India had officially sent the Republic Day invite to the US president in April this year. The US authorities had confirmed receiving the invite, but said the final decision would be taken after the inaugural 2+2 dialogue in September.
Ties between India and the United States have recently been strained because of India's defence purchases from Russia and the oil imports from Iran.
US had said that countries trading with Russia's defence and intelligence sectors would face automatic sanctions under a sweeping legislation called Countering America's Adversaries Through Sanctions Act (CAATSA). However, despite the threat, India went ahead and bought the formidable S-400 surface to air missile systems from Russia.
The Trump administration had also given a November 4 deadline to its allies to bring down their import of Iranian oil to zero, but New Delhi continued to import the oil. State Department spokesperson Heather Nauert had said that US was reviewing India's decision "very carefully".
Reacting to the development, the opposition Congress on Monday hit out at Prime Minister Narendra Modi for the "diplomatic faux pas".
Congress leader and former Union minister Anand Sharma said Modi's approach is "frivolous" and his conduct of diplomacy lacks gravitas. He said Modi must understand that engagement with strategic partners cannot be transactional or episodic.
Another Congress leader, Manish Tewari, said: "Not Surprising. I was in Washington DC when news of India's Republic Day invite to Donald Trump broke in July 2018. Asked a senior White House official would Trump travel to India, the person smiled and said-needs to be forward movement on a bunch of issues."
Every year, India invites world leaders to attend its Republic Day celebrations. In 2015, the then US president Barack Obama had attended it as the chief guest which was his second visit to India as American president. This year, leaders from 10 ASEAN countries had attended the Republic Day celebrations.
In 2016, the then French president Francois Hollande was the chief guest of the parade while Japanese Prime Minister Shinzo Abe was the chief guest at the celebrations in 2014. The heads of state and government who have attended the Republic Day celebrations include Nicolas Sarkozy, Vladimir Putin, Nelson Mandela, John Major, Mohammed Khatami and Jacques Chirac.
(With PTI inputs)
| Edited by: Apoorva Misra
Read full article