Vidya Balan, the boss of Bollywood: In 'Bobby Jasoos', she proves again that she does not need a male lead to shine
'Bobby Jasoos' once again reiterates that an actress of her caliber doesn't need a superstar to make a film a hit.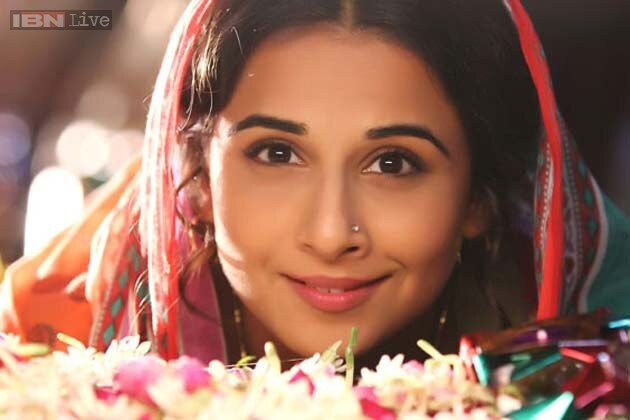 'Bobby Jasoos' once again reiterates that an actress of her caliber doesn't need a superstar to make a film a hit.
New Delhi: We don't want Vidya Balan to work with any of the Khans. No seriously, because as an actress Balan shines only when the film has her as the central character. Or so has been the trend.
The latest, 'Bobby Jasoos' once again reiterates that an actress of Balan's caliber doesn't need a superstar actor to make a film a hit. As the ambitious detective of a crowded bustling locality called Moghalpura in Hyderabad, Balan camouflages well into the character- much like her numerous get ups in the film. Her comic timing is perfect and she even kicks a few butts as the adventurous Bobby who at 30, refuses to bow down to conventional ways, making 'Bobby Jasoos' a memorable joy ride.
While the world was almost ready to write her off post wedding thanks to the dismal performances in 'Ghanchakkar' and 'Shaadi Ke Side Effects', the actress bounces back brilliantly with an author backed role. And yes, she is the hero as well as the heroine of the film.
From 'Dirty Picture' to 'Kahaani' to the recent 'Bobby Jasoos', Vidya has grown more as a confident actor who even with a mildly jumbled script in hand, manages to shine throughout. Unlike her peers, she is really not bothered about her appearances and gives complete free hand to the director to choose her looks. That may not always be the right decision (remember 'Ghanchakkar's' garish clothes?) and also leads to severe criticism from her critics- but she manages to shut them up each time with stupendous performances.
It is also interesting to note that Vidya tends to slip when she is expected to play the quintessential Bollywood heroine opposite an established male actor. Last year's 'Ghanchakkar' and this year's early release 'Shaadi Ke Side Effects' both had Vidya playing a modern day wife to Emraan Hashmi and Farhan Akhtar respectively. Both these films had stories from the male perspective and both had Vidya playing the supporting character. While the two roles were meaty, Vidya's performance was nothing much to write about. She did try in both the films to deliver her best but somehow that went mostly unnoticed.
'Dirty Picture' changed Bollywood in many ways. It gave more filmmakers the courage to make women oriented commercial films with a heroine as the central character. Balan herself followed up with 'Kahaani' where the male actors were cast in supporting roles. So her dismal performances in last year's 'Ghanchakkar' had raised important questions on whether the success of her previous films happened by chance. Also Balan's decision to be stick to the conventional films left many of her ardent fans baffled.
Much like her onscreen character Booby, there is a need for Balan to not stick to the conventional route. Just like Bobby, Balan should be brazen and experiment more with women oriented films because its there that she shines and mesmerizes. She dominates the screen and makes you fall in love with the characters she plays- be it as Vidya Bagchi, as Silk or as Bobby.
While promoting 'Bobby Jasoos' Balan was recently asked whether she missed working with Khans. "I don't miss working with them. There has to be a script that has enough for me to do.. It has to be exciting for me. I have never looked for films where I can work with certain actors," said the actress.
We say, you don't need a superstar to carry a film, Vidya. You are the superstar that the film needs.
Get the best of News18 delivered to your inbox - subscribe to News18 Daybreak. Follow News18.com on Twitter, Instagram, Facebook, Telegram, TikTok and on YouTube, and stay in the know with what's happening in the world around you – in real time.
Read full article