Vidya redefines acting in 'Kahaani': Sujoy Ghosh
Vidya Balan's next film 'Kahaani' is being upgraded to match her star appeal.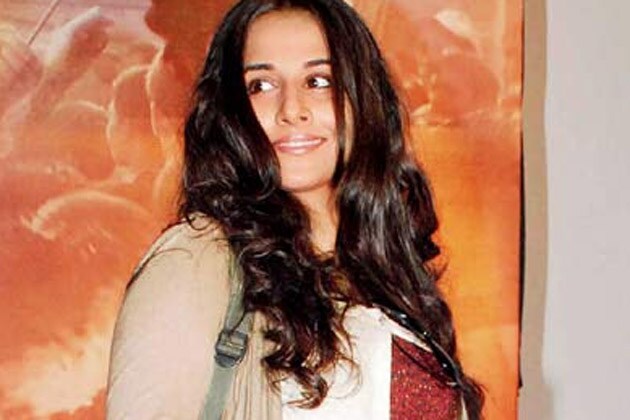 Vidya Balan's next film 'Kahaani' is being upgraded to match her star appeal.
Mumbai: With two powerhouse performances to her credit in No One Killed Jessica and Dirty Picture, Vidya Balan has a slew of hotshot filmmakers in hot pursuit. Such is the Balan girl's power, even dormant projects come alive.
Kahaani, whose shooting was wrapped a year ago, has been brought out from the darkroom for an early release. Confirmed a source, "Viacom 18, the film's producers, meant to release the film a few months after The Dirty Picture. But with the blockbuster status that The Dirty Picture has achieved, the producers are even more confident about Kahaani."
The film will now undergo technical upgrading, and some of the scenes that could not be shot because of a crowd in Kolkata, will be shot. Kahaani is the story of a pregnant woman, who reaches Kolkata to search for her missing husband. It was shot on the streets of Kolkata and some portions have not turned out the way they were intended.
Apparently Kahaani will now get a fresh, flamboyant and glossy look to go with Balan's enhanced star appeal. When asked about shooting extra footage for Kahaani though, director Sujoy Ghosh denied it. "No I am not re-shooting. I have a very happy one hour 55 minutes of playing time. And I might even cut from that."
However Ghosh admitted that Balan's exacerbated box office position does put an additional burden on Kahaani. "I think appreciation for Vidya has gone through the roof and that will certainly ensure an opening audience for Kahaani. And I guarantee you, she won't let them down. She, very casually, redefines screen acting in Kahaani."
While the director maintains that Kahaani is not undergoing any change, Viacom 18 maintained a stony silence on any possible tweaks that the film may get. Another source said that the upgrading will also involve toning down Balan's pregnancy prosthetics that have been deemed by many to be too in-your-face.
Get the best of News18 delivered to your inbox - subscribe to News18 Daybreak. Follow News18.com on Twitter, Instagram, Facebook, Telegram, TikTok and on YouTube, and stay in the know with what's happening in the world around you – in real time.
Read full article