Village Accountant Stops Lorry Carrying Illegal Sand, Run Over
The villagers have protested demanding the arrest of 'killers' and alleged that there was a hand of 'sand mafia' behind the incident.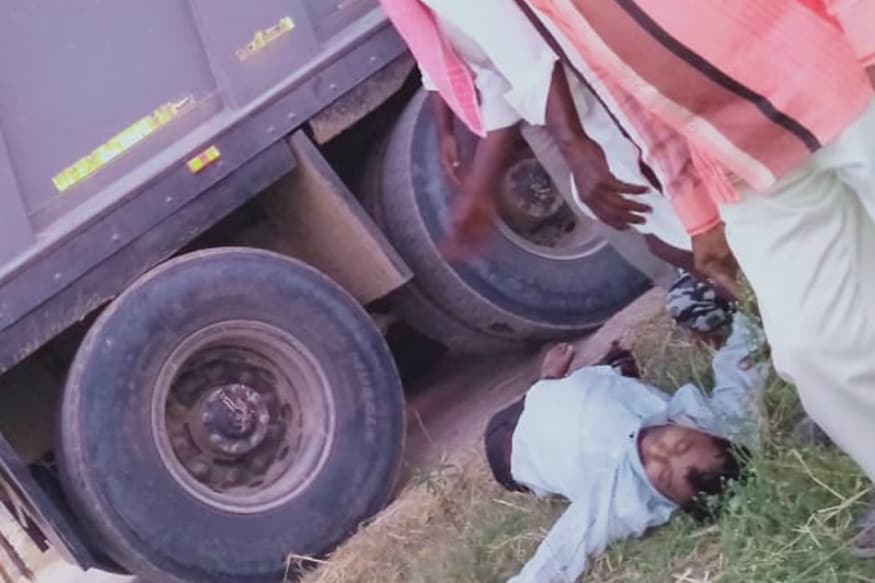 Tipper driver ran over village accountant during regular checking. (Image: Twitter)
Bengaluru: A village accountant was killed in Raichur district of Karnataka on Saturday after he tried to stop a tipper carrying sand for routine checking.
According to the FIR, the tipper driver ran over Saheb Patel in Manvi taluk of the district, when asked for license.
Patel and his colleague Irfan Ali were returning in the former's two-wheeler after their routine work at Cheekalaparvi village. While they stopped for tea at Buranapoora village, Patel spotted the tipper coming from Cheekalaparvi and signalled the driver to stop while asking Ali to check royalty. The tipper driver ran over Patel instead of showing his license.
Even though he was rushed to the nearby hospital, he was declare dead by the doctors due to severe bleeding.
Rangappa, the tipper driver has been arrested.
The family of Patel have alleged that it was a murder and he was killed for doing his job.
The villagers who protested demanding the arrest of the "killers." They have alleged the hands of 'sand mafia' behind the incident and demanded the district administration to not consider this as an accident.
In May this year, Hanumantha Bhangi, a social activist fighting against illegal sand mining was allegedly attacked when he tried to film in his phone the illegally loading of sand in Raichur.
In April 2017, two women bureaucrats were allegedly attacked by sand miners in Udupi. Between 2015 and 2018, the state has officially registered 20,779 cases of illegal sand mining, and 9,599 FIRs, reported Deccan Herald in September.
Get the best of News18 delivered to your inbox - subscribe to News18 Daybreak. Follow News18.com on Twitter, Instagram, Facebook, Telegram, TikTok and on YouTube, and stay in the know with what's happening in the world around you – in real time.
| Edited by: Anu Parthiban
Read full article