Violence continues in Bangladesh, 2 killed
<p>A policeman and an Awami League leader were killed in two separate incidents of violence in Bangladesh hours after the opposition's 83-hour nationwide blockade demanding the scrapping of the January 5 polls ended.</p>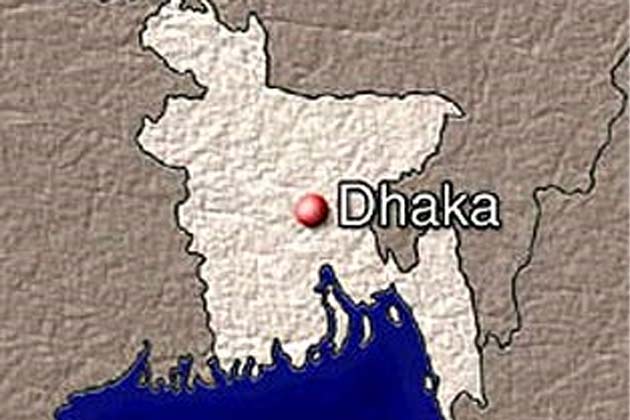 <p>A policeman and an Awami League leader were killed in two separate incidents of violence in Bangladesh hours after the opposition's 83-hour nationwide blockade demanding the scrapping of the January 5 polls ended.</p>
A policeman and an Awami League leader were killed in two separate incidents of violence in Bangladesh hours after the opposition's 83-hour nationwide blockade demanding the scrapping of the January 5 polls ended.
Officials said a bus carrying traffic policemen was set afire at Bangla Motor area of Dhaka by unidentified persons shortly before midnight, instantly killing a constable and injuring the driver. "As soon as we got on board the bus, there was a huge bang and the vehicle was ablaze...I managed to get down but (my colleague) Ferdous could not and was burnt to death," said constable Faizul Islam, who survived the attack.
Inspector General of Police Hassan Mahmood Khandker said members of law enforcement agencies were being attacked under a plan to cripple the state machinery during protests by opposition parties. In western Meherpur, an Awami League leader was hacked to death by suspected rival activists late Tuesday night, reports said.
In Chittagong, two truckers were badly burned after opposition members set fire to a truck. Meanwhile, two persons who sustained burn injuries earlier this week during the opposition blockade died on Wednesday at Dhaka Medical College Hospital. The main opposition Bangladesh Nationalist Party (BNP) is boycotting the polls and political violence during nationwide strikes and blockades enforced by an opposition alliance have left over 120 people dead and crippled the economy since November.
Besides the BNP-led 18-party opposition alliance, a key ally of Premier Sheikh Hasina's Awami League party has also boycotted the polls. Hasina, however, insists the vote will go ahead as planned. BNP chief Khaleda Zia has refused to field candidates, saying polls under Hasina will be rigged - an accusation the premier strongly rejects.
The BNP and its allies have been staging protests since late October to force Hasina to step down so that a non-party caretaker government can be installed to oversee the election. Hasina has refused to accept the opposition's demands and ruled out any possibility of rescheduling the polls, saying the BNP has "missed the election train".
However, she said she would consider dissolving the parliament formed after the January 5 polls and holding another election if the BNP shuns violence and severs ties with its fundamentalist ally Jamaat-e-Islami.
Get the best of News18 delivered to your inbox - subscribe to News18 Daybreak. Follow News18.com on Twitter, Instagram, Facebook, Telegram, TikTok and on YouTube, and stay in the know with what's happening in the world around you – in real time.
Read full article