Vision of Joint Success And Progress Guides India-US Relationship: Modi
The PM wrote an article for the Wall Street Journal titled, ''For the US. and India, a Convergence of Interests and Values', where he talked about the relations between the two countries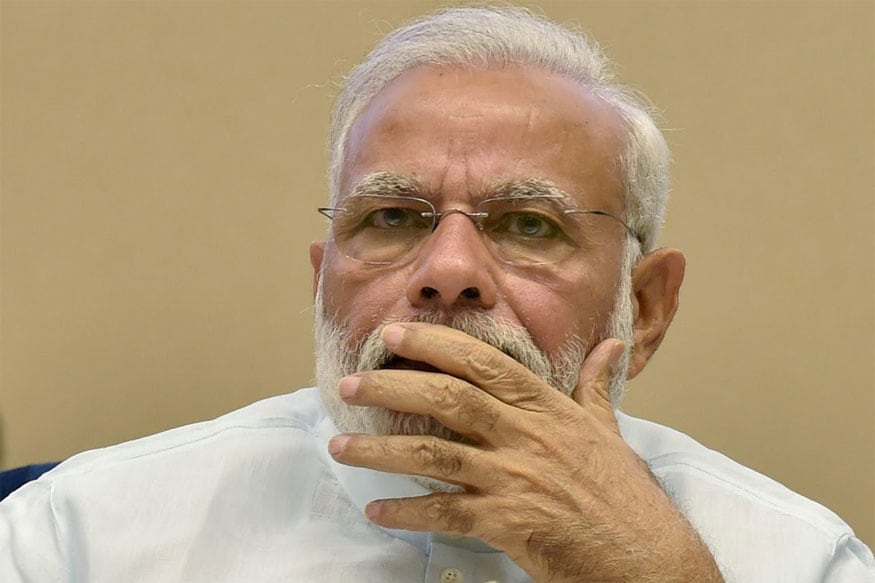 File Photo of Prime Minister Narendra Modi.
New Delhi: Prime Minister Narendra Modi has said that the India-US relationship was a "mutually reinforcing engine of growth and innovation".
The PM wrote an article for the Wall Street Journal titled, ''For the US. and India, a Convergence of Interests and Values', where he talked about the relations between the two countries.
"In an uncertain global economic landscape, our two nations stand as mutually reinforcing engines of growth and innovation. Confidence in each other's political values and a strong belief in each other's prosperity has enabled our engagement to grow. A vision of joint success and progress guides our partnership," the article said.
Modi, who is currently on a two-day visit to US, is scheduled to meet with President Donald Trump on Monday.
"I expect the next few decades to be an even more remarkable story of ambitious horizons, convergent action and shared growth," writes Modi.
"The logic of our strategic relationship is incontrovertible. It is further underpinned by faith in the strength of our multicultural societies that have defended our values at all costs, including the supreme sacrifices we've made in distant corners of the globe."
PM Modi further writes that Indian companies have boosted the American economy and vice versa. "Indian companies are adding value to the manufacturing and services sectors in the U.S., with total investments of approximately $15 billion and a presence in more than 35 states, including in the Rust Belt. American companies have likewise fuelled their global growth by investing more than $20 billion in India."
Modi also spoke about GST and how it will change the Indian market. "The rollout of the Goods and Services Tax on July 1 will, in a single stroke, convert India into a unified, continent-sized market of 1.3 billion people. The planned 100 smart cities, the massive modernization of ports, airports, and road and rail networks, and the construction of affordable housing for all by 2022—the 75th anniversary of India's independence—are not just promises of great urban renewal within India," he writes.
"Both India and the U.S. have an overriding interest in securing our societies, and the world, from the forces of terrorism, radical ideologies and non-traditional security threats. India has four decades' experience in fighting terrorism, and we share the U.S. administration's determination to defeat this scourge."
Prime Minister Narendra Modi will hold his first bilateral meeting with US President Donald Trump on Monday. Modi and Trump, who have earlier spoken three times over phone, would be together spending several hours at the White House, beginning with a one-to-one meeting, followed by a delegation level talk, a cocktail reception and a working dinner, the first for a foreign leader inside the White House under the Trump administration. A host of strategic issues are expected to be discussed, including the civil nuclear deal, bilateral trade and India's concerns over Pakistan-based terror outfits.
| Edited by: Aditya Nair
Read full article
Countdown To
Elections Results
To Assembly Elections 2018 Results